*FYI - this post may affiliate links, which means we earn a commission (at no extra cost to you) if you purchase from them. Also, as an Amazon Associate, I earn from qualifying purchases. For the full scoop on what this means, feel free to check out our Privacy Policy and Disclosure.
Hello, beautiful bored people of Munich! Whether you are excited for the Munich events weekend 52 or looking forward to upcoming new year, we've got the perfect list of plans below!
Whether you are looking to find some new local openings, dance the New Year Away or plan this weekend's Sunday brunch, there's plenty going on and loads of locations in store!
Munich Events this Weekend
Free Events, Activities, and New Year's Eve Parties!
This final December weekend is filled up with a multitude of free events and great selections of activities for all ages. Have a look below to find your weekend plans in Munich.
New Year's Eve Parties in Munich This Weekend
Werkroom Glitzeria Party & ✨GIVEAWAY✨
Munich's biggest queer party organizer Werkroom is back this year and hosting arguably the best party to celebrate New Year's Eve in Munich.
With all the iconic local drag stars, one of Werkroom's legendary lip sync contest, bingo, a fire performance, LED dancers, stilt walkers (and much more!) 2023 is sure to go off with a big BANG!
Where: Villa Flora // Hansastr.44
Cost: Join our giveaway to win *free* tickets or get your own for 17€ online or 20€ at the event
Lost Weekend NYE Party
If your seeking a hassle free NYE blast with the best central location then the Lost Weekend's Saturday event is the place to be.
With live music, a budget friendly entry price and happy hour drink specials (2€ shots & 5€ Aperol Spritzs!!) from 7:30pm to 9:30 we can't deny how cool this party will be.
Where: Schellingstraße 3
Cost: 5€ for admission
Wannda Circus NYE Party
For those of you who have been missing Munich's magical summer festival vibes, then Wannda Circus's New Year's Eve party is the the perfect place to head over to!
In their true circus style, this dazzling winter disco fair will be head in a starry tent in the winter wonderland of Märchenbazar. With a fantastic lineup of local and visiting DJ's to help you dance your way into the new year.
Where: Märchenbazar // Olympia Park Süd
Spiridon-Louis-Ring100
Cost: 15€ for admission
Nockherberg Wirtshaus Wiesn NYE Party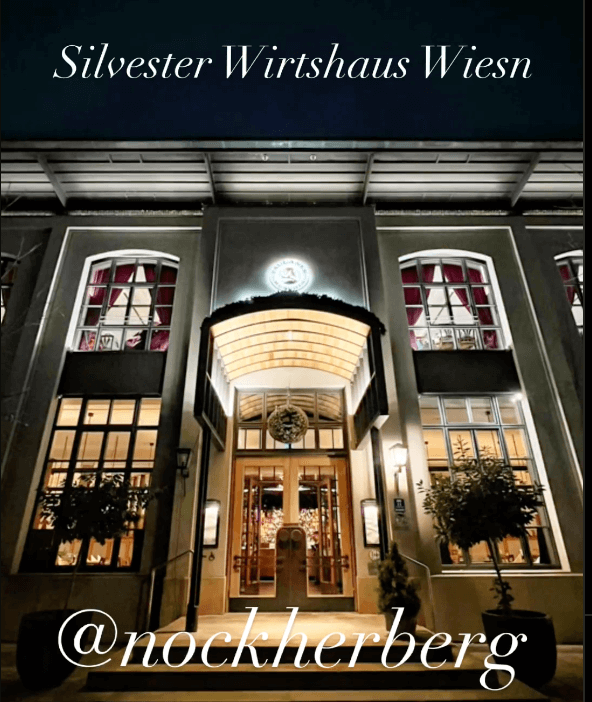 Not sure where to celebrate this New Year's Eve but sure you love beer and a good Oktoberfest party? Then Nockherberg's NYE Wiesn Party is just the thing for you!
This location and celebration is the best choice for those of you also looking for a great option for your NYE dinner as the tickets not only include a fantastic Bavarian blast but also a delicious 3 course dinner.
Where: Paulaner Nockherberg // Hochstr. 77
Cost: 89€ per ticket
Kennedys NYE Party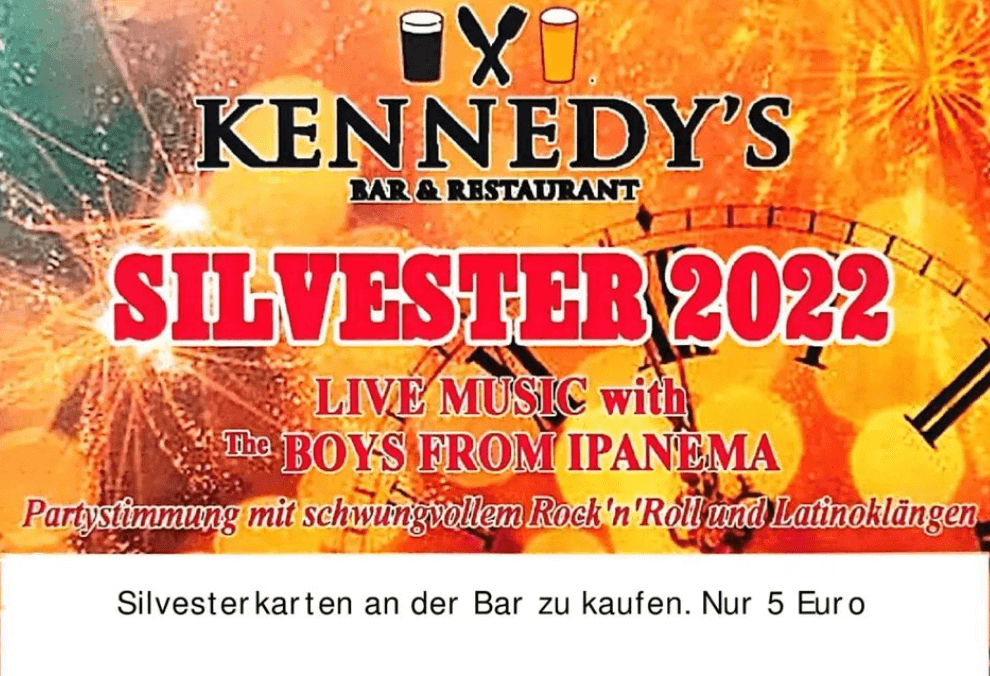 One of our favourite local Irish pubs and karaoke spots will also be a favourite pick for this year's New Year's Eve celebration!
Kennedy's is a great central location with a great party price, they will not only be offering their regular friendly crowds but have some great rock 'n' roll latino mix live music to fuel the fun!
Where: Sendlinger-Tor-Platz 11
Cost: 5€ for admission
? Looking for even more New Year's Eve party options? Make sure to go check out our big post here!
Guermet Meze & Wine Bar Soft Opening
Come celebrate the soft opening of Viktualienmarkt's latest wine bar additions; Guermet Turkish Wein & Meze!
Previously known for their pop-up locations around Munich, the Guerment team has now secured a forever home in the city's favourite central market to share their delicious and unique variety's of Turkish and German wines paired with amazing, unique meze…we are regulars there and can't recommend a visit enough!
When: Soft Opening 29.12. – 30.12 // 10a.m to 4p.m & 31.12 9a.m to 2p.m
Where: Viktualienmarkt (near Westenriederstrasse)
Ginger & Grays Hangover Breakfast
Sure you may have your New Year's Eve party plans in order…but what about the day after?…Hangover breakfast anyone?
After a long night of celebrating, we can't think of any better way to enjoy the first day of the year than with a huge tasty breakfast in one of Munich's coziest cafes.
10/10 we'd recommend you make your reservation and go enjoy a big American style breakfast to aid in your recovery this Sunday! (plus their breakfast burritos are the best in the city!)
When: January 1,2023 // From 11a.m to 6p.m
Where: Ginger & Grays // Heßstraße 74
Looking For Other Deals or Cool Things to Do in Munich?
We always make sure to keep our event calendar up to date with the latest and greatest upcoming activities. Check it out here if you are interested in more than the few above-mentioned events!
If you're still strapped for ideas on things to do this weekend, check out Groupon. If it's your first purchase, you can use the code HALLO to save 20% off any of their local deals, which means you can splurge on cool experiences like restaurants, alpaca walking, and even hot air balloon flights at a steep steep discount. Click here to browse.