*FYI - this post may affiliate links, which means we earn a commission (at no extra cost to you) if you purchase from them. Also, as an Amazon Associate, I earn from qualifying purchases. For the full scoop on what this means, feel free to check out our Privacy Policy and Disclosure.
[WERBUNG/AD – Gifted Experience] Searching for cocktails in Munich that'll keep you in good spirits? Then this week's bar recommendation will certainly help you keep your gin up!
If you are on the hunt for the perfect place to make your new go to bar, then we've got a dynamite tip on a fantastic (one of our favourites to be exact) bar for the most unique cocktails in Munich.
In spite of pandemic-related hardships, this cosy neighbourhood bar has remained gold and bold, continuing to serve their spectacular signature cocktails in style.
…and even adding some delightful new ones along the way.
Your Friendly Neighborhood Bar
Located in one of the best central locations (an easy walk over from the Fraunhoferstrasse U-Bahn), sits the cool but oh so casually friendly neighbourhood bar that is Goldamsel.
From the outside, it looks like your average Glockenbach bar, but inside it is a composition of curious local storytelling.
At first glance, Goldamsel appears like a dazzling Instagrammable paradise, but if you take a moment to look further, it has many stories to tell.
Co-owner Poldo Lippisch worked with his partner to emphasize attention to detail in all areas.
From the sustainably sourced materials that make up the bar and tables, the hand-designed decorations from the local non-profit Sois Blessed.
The artwork on the walls hand-painted by his Italian grandfather (fun fact, Amsel is actually the name of a bird from his family's home region in Italy) to a fantastic portrait of his beloved pooch Orso.
Signature Cocktails? Sip Sip Hurray!
When it comes to attention to detail, this is not just in regards to the atmosphere and aesthetic, but the stunning collection of signature cocktails.
Whether you like sweet, bitter, or all in between, Goldamsel serves up not just a handcrafted flavour experience but makes sure each unique drink has an equally unique presentation.
And of course, the funny and punny 90's hip hop themed names really do hold a special place in our hearts.
In addition to their classic menu, Goldamsel is always busy working on fun new seasonal drinks that aren't just a delight to drink, but also a mini aesthetic masterpiece.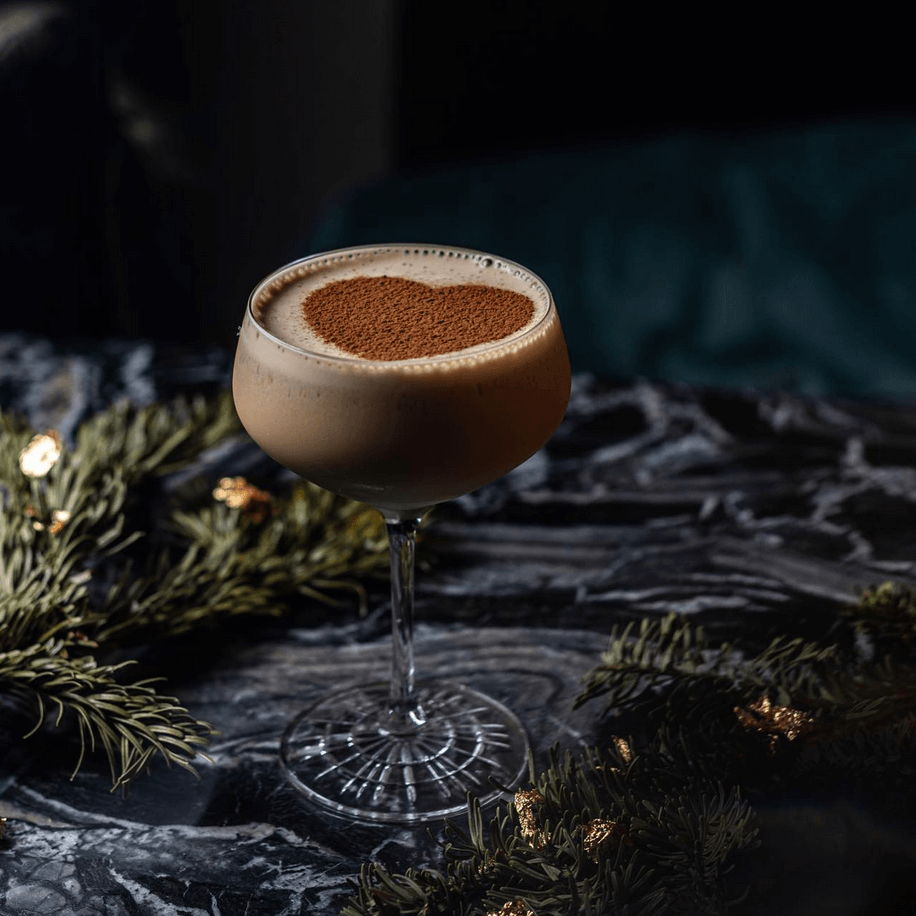 Lasting Impressions Of Goldamsel Munich
Whether you are seeking a location for a casual night, date night, or simply an amazing drink, Goldamsel is your one-stop shop.
This central Munich bar is always ready to wow with a new signature cocktail, hip lounge atmosphere, and friendly staff (or Co-owner) eager to share a story while you sip.
What We Like About Goldamsel
Over the top quality for an average price
Emphasis on the details- sustainable & locally sourced interior design
Great selection of food to match the drinks
What We Love About Goldamsel
Signature drink menu that will never stop (pleasantly) surprising you
Fancy bar feeling with neighbourhood bar friendliness
Amazing atmosphere, perfect for any occasion
Goldamsel Munich Must Knows
Reichenbachstr.37 München
Tuesday-Thursday 18:00 – 01:00 & Friday-Saturday 18:00 – 02:00
Looking for more Munich Food Or Drink Inspo?
Be sure to browse our Foodie Friday archives, our Munich food archives, and of course our Instagram & TikTok.