*FYI - this post may affiliate links, which means we earn a commission (at no extra cost to you) if you purchase from them. Also, as an Amazon Associate, I earn from qualifying purchases. For the full scoop on what this means, feel free to check out our Privacy Policy and Disclosure.
After a dreary few weeks of grey and drizzle, Spring has finally sprung! If you're looking for the best Munich cherry blossom spots, we've got just the list here!
Cherry blossoms popping up all around the city… seemingly overnight! And while the most famous place to see cherry blossoms in Germany is Bonn, we're fairly proud of the gorgeous cherry blossoms we have right here in Munich.
So where should you go in Munich to see cherry blossoms right now? Here are some excellent picks!
Munich Cherry Blossom Spots In Milbertshofen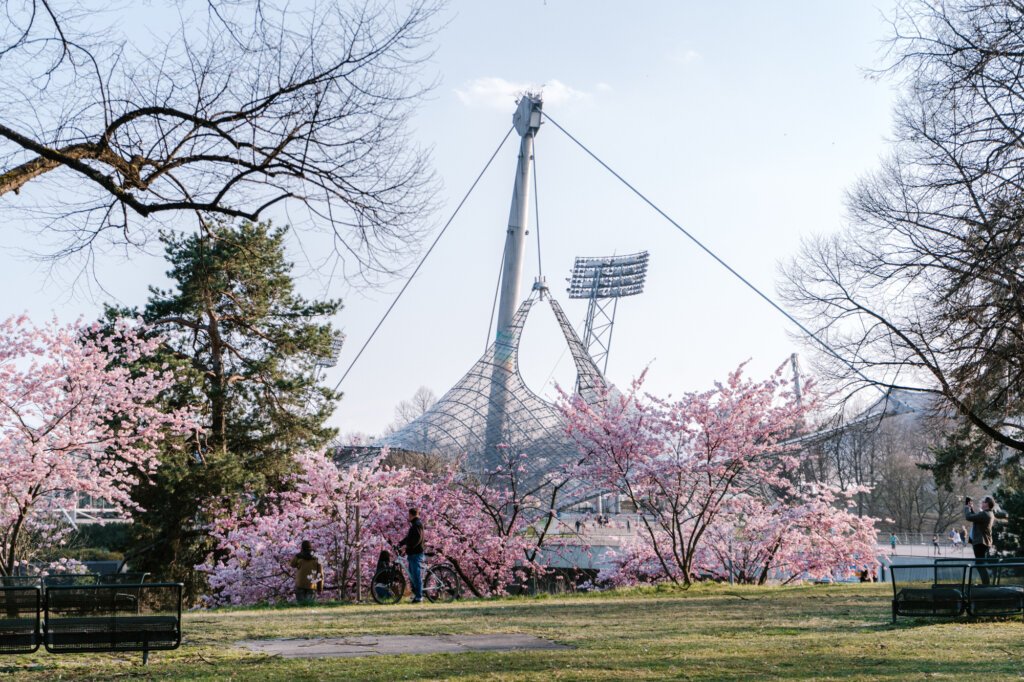 Hands down, the prettiest place to see cherry blossoms in Munich right now is the Olympiapark, where you'll find plenty of bright pink trees in full bloom scattered around the park.
TIP: Make sure to bring a picnic so you can settle in and enjoy the view!
Where: Olympiapark
Munich Cherry Blossom Spots In Schwabing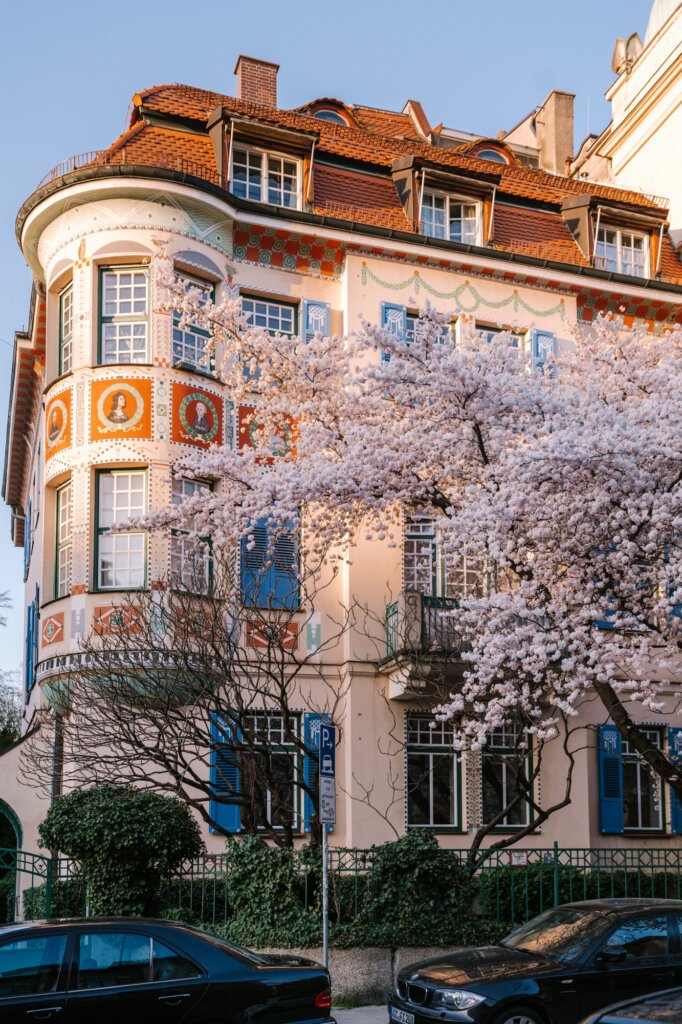 This epic villa in Schwabing is one of Munich's prettiest art nouveau mansions, and makes a glorious backdrop to the pale pink blossom-cloud currently in full bloom in front of it.
If you wander down this street and neighbourhood, there are plenty of other pretty blooms to check out too:
Where: Georgenstrasse 10
Munich Cherry Blossom Spots In Westpark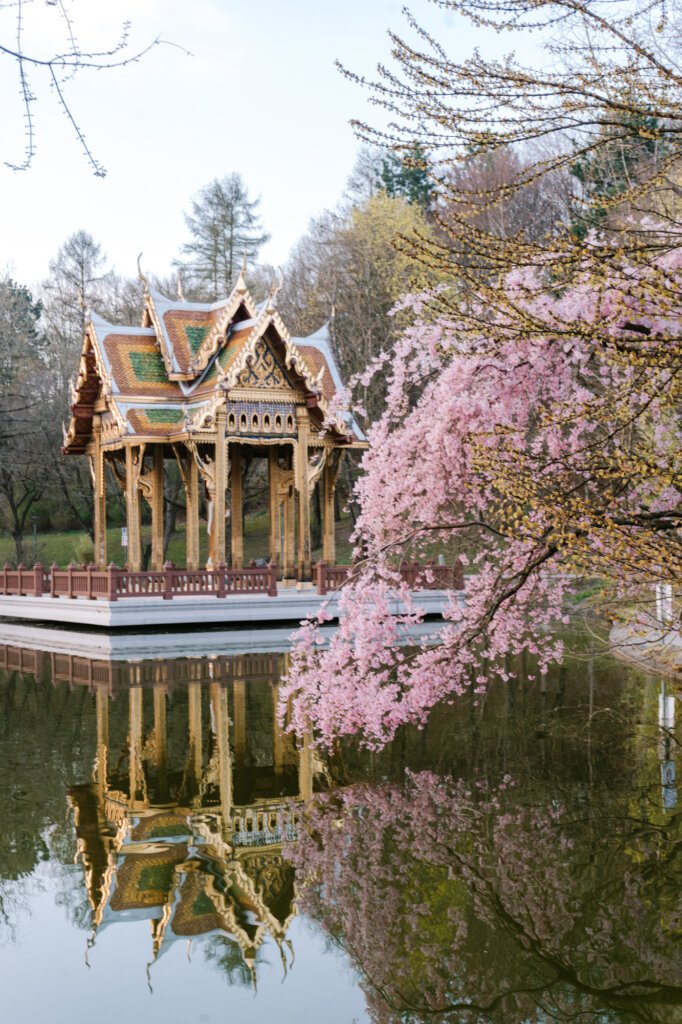 While Westpark doesn't have a huge abundance of cherry blossom trees, the ones they do have are stunning!
Head over to the Thai Sala in Westpark (near the Nepalese Pagoda, Japanese Garden, and Chinese Garden) to see these beauties in bloom.
Where: Thai Sala
Munich Cherry Blossom Spots In Haidhausen 
There are plenty of wonderful cherry blossom photo opportunities scattered around Haidhausen. There are a few great places we noticed blossoms on our walk, including some lovely magnolias as well!
TIP: Consider doing our self-guided Haidhausen walking tour while looking around for cherry blossoms!
Where: Along Maria-Theresia Straße & The green area next to St Johann Baptist
Munich Cherry Blossom Spots In Au
While on a walk, we noticed the Au also had some random cherry blossom trees here and there that were quite small, but pretty.
Where: Near Mariahilfplatz (from Gebsattelbrücke), 7 Drachslstrasse & Belflair (also a lovely flower shop!)
Munich Cherry Blossom Spots In The English Garden
Okay, we admit this is one tiny tiny cherry blossom tree but the atmosphere is pretty scenic. If you head to the Japanese Garden within the English Garden, you should see a small cherry blossom tree near the teahouse!
Where: Japanese Garden
Munich Cherry Blossom Spots In Schwabing-West
Lastly, we can't confirm that these trees are in full bloom right now, but last year we happened to be in Schwabing-West around this time of year and saw lots of beautiful small trees around.
Let us know in the comments if you can confirm they're blooming!
Where: Agnesstrasse & Adelheidstrasse
Did We Miss Any Of Your Favourite Cherry Blossom Spots In Munich?
Let us know in the comments!