*FYI - this post may affiliate links, which means we earn a commission (at no extra cost to you) if you purchase from them. Also, as an Amazon Associate, I earn from qualifying purchases. For the full scoop on what this means, feel free to check out our Privacy Policy and Disclosure.
Here is the easy how-to on cancelling or refunding your new Deutschlandticket / 49 Euro Ticket!
Sure the Deutschlandticket / 49 Euro Ticket is great and a bargain, but if you're not in need of a monthly subscription for the long run, don't fret about the frustration of the confusing cancellation process. We've got all the details nice and easy down for you here!
Deutschlandticket / 49 Euro Ticket: Purchasing And Use
This year's nifty new Deutschlandticket will give you one month of unlimited access to regional and local public transport throughout Germany.
You can purchase the Deutschlandticket on the Deutsche Bahn website, the DB Navigator app or any local public transportation association's online platform (MVG for us!). In addition to buying your ticket online, you can also buy it in person from a Deutsche Bahn or local transport association ticket office.
While its predecessor (the free-flowing 9 euro ticket) had no strings attached, the 49 euro ticket requires a subscription. This means you have to be a little more organized or strategic really. For example, you would have to purchase your subscription to a 49 euro ticket by June 10 if you want it to be effective for July.
A Deutschlandticket subscription can be purchased by anyone with a European IBAN -yes, tourists included! Check out our special hack to grabbing one if you don't already have an IBAN here!-
but remember, after paying your first payment, Deutsche Bahn will automatically debit your bank account each month for your subscription.
Deutschlandticket / 49 Euro Ticket: Where To Cancel Your Subscription
Although it may seem tedious (or plain confusing…Germany efficiency where exactly are you??) It's actually quite easy to refund or cancel a 49-euro ticket in case you are no longer interested in it and would like to keep your money instead.
Uncertain where to start? Easy! Tickets can be refunded or cancelled through the same platform that you used to purchase them, so head on over there.
Deutschlandticket / 49 Euro: How To Cancel Your Subscription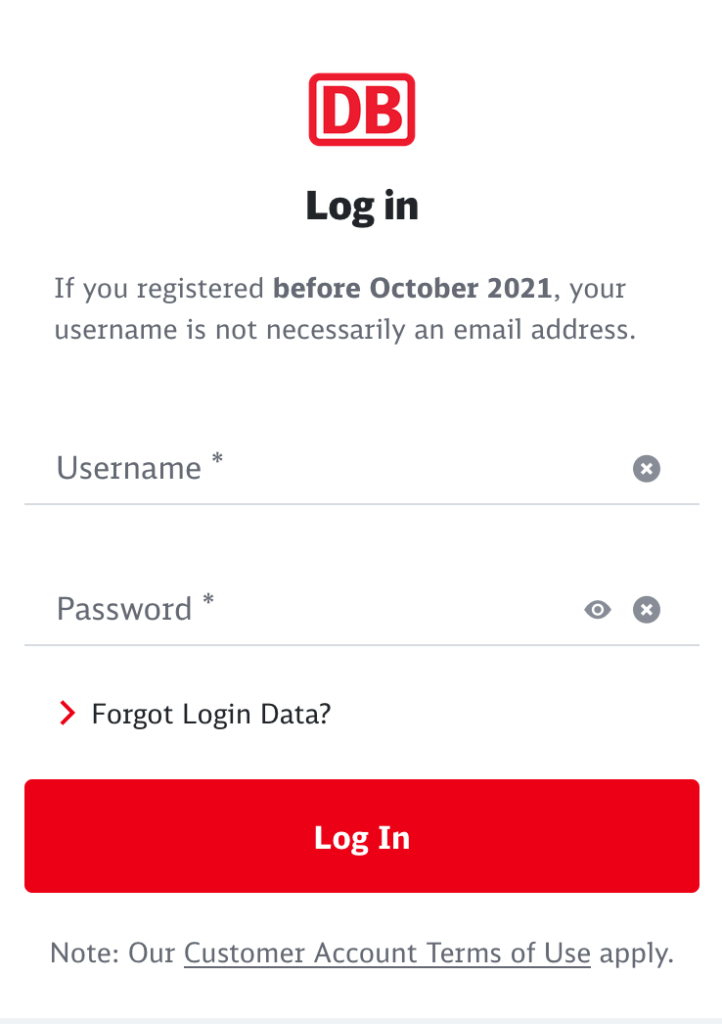 As long as you cancel your Deutschlandticket before the official start of the subscription, you can get a refund if you were organized enough to purchase your ticket for next month by the 10th of the current calendar month, but you find out you can't be bothered or have had your fill with your summer adventuring.
In order to avoid paying for the next month, you must cancel your subscription by the 10th day of the current month. For example, if you want to cancel your subscription from August onwards, you must cancel by July 10.
Deutschlandticket / 49 Euro Ticket: Cancellation And Refund Conditions
For our visual friends, here's a quick table to cross check your Deutschlandticket cancellation and refund options!
Situation / Condition / Question
Can You Cancel?
Can You Get a Refund?
Explanation
Purchased the ticket but the
subscription period has not yet started
Yes
Yes
If you cancel before the subscription begins, you will receive a full refund.
Already have a subscription running
Yes
No
To avoid being charged for the next month, cancel by the 10th of the current month before the next period begins.
Forgot to cancel by the 10th of the month
No
No
A debit will be made to your bank account for the next month, and you will not be able to cancel or receive a refund for that month. You can still cancel for the next month though!
Looking For More Information About The Deutschlandticket / 49 Euro Ticket?
Feel free to ask below and we'll try to get an answer back to you! And be sure to check out our Instagram & TikTok for more content coming up!