*FYI - this post may affiliate links, which means we earn a commission (at no extra cost to you) if you purchase from them. Also, as an Amazon Associate, I earn from qualifying purchases. For the full scoop on what this means, feel free to check out our Privacy Policy and Disclosure.
The Barbie Movie releases in theatres on July 20th, but where can you watch Barbie in Munich? In English?
Worry not, we've got you covered with a complete list here. Plus, it even includes special deals and treats offered by the cinemas showing it. So come ON Barbie, let's go party!

Where To Watch Barbie In Munich In English
Munich sure recognizes and delivers with enthusiasm for those with childhood dreams who are bursting at the seams (our team, big YES)!
There are a multitude of cinemas (Kinos auf Deutsch) showing The Barbie Movie in English (OV) as well as English with German subtitles (OMU). As well as most offering a nice little bit of bubbly included in the experience.
p.s for regular movie goers interested on the best spots in Munich to see films in English, don't forget to check out our special blog post here!
Arena Kino
Adress:Hans-Sachs-Str. 7
Website: https://www.arena-kino.de/
Cost: From €7.50
Cinema Filmtheatre Munich
Adress: Nymphenburger Str. 31
Website: https://cinema-muenchen.com/
Cost: €10.90
Cinemaxx
If you join a showing on July 19th you will receive a free glass of prosecco as well as a those wearing pink will receive 20% off their special Barbie snack menu.
Adress: Am Isartorplatz
Website: https://www.cinemaxx.de/
Cost: From €8.49
Cineplex Erding
Adress: Dorfener Str. 17 (Erding) & Bajuwarenstr. 5 (Neufahrn)
Website: https://www.cineplex.de/erding/
Cost: From €10
City Kinos
Can't make it later in the week but also worried about spoilers? For our Queer in Munich community, City Kinos has a weekly Mon-gay queer film night where you can see the Barbie movie before its released anywhere else!
Adress: Sonnenstraße 12
Website: https://www.city-kinos.de/en
Cost: From €10
Abc Kino // Leopold Cinema
Adress: Leopoldstr. 78 or Herzogstr. 1a
Website: https://www.leopoldkinos.de
Cost: €9.90
Mathäser Filmpalast
Anyone coming to see the premier on Wednesday July 19th will get a free glass of champagne with their ticket.
Adress: Bayerstr. 5
Website: https://www.mathaeser.de/mm
Cost: From €11.99
Monopol Kino
Adress: Schleißheimer Str. 127
Website: https://www.monopol-kino.de/
Cost: From €7.50
Museum Lichtspiel
If you go to any of the first day showings, a Aperol or Prosecco is included!
Adress: Lilienstr. 2
Website: https://www.museum-lichtspiele.de/
Cost: €12
Neues Maxim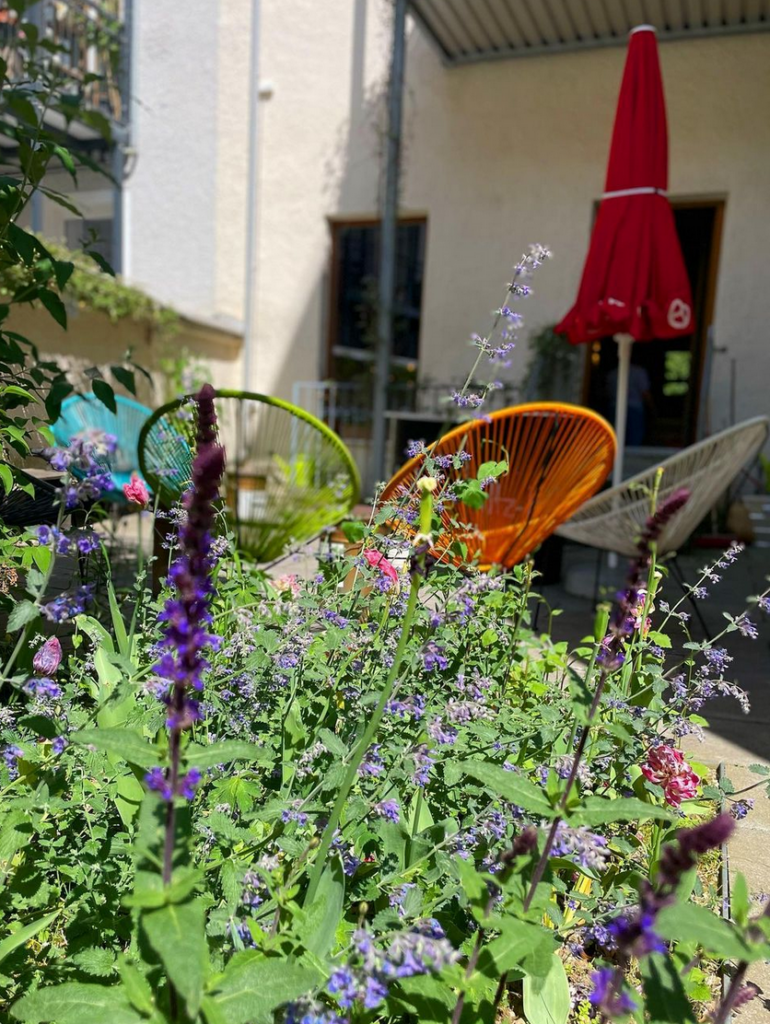 No specigic Barbie related specials, but this cinema does have a lovely terrace if you end up arriving a bit too early!
Adress: Landshuter Allee 33
Website: https://neues-maxim.de/
Cost: From €7.50
Kino Am Olympiasee
Starting next Monday, Moët & Chandon will be giving the first 300 guests of the pre-show and the evening show a glass of Chandon Garden Spritz for the following nine days!
Adress: Olympia-Schwimmhalle, Coubertinplatz 1, Olympiapark
Website: https://kinoamolympiasee.de
Cost: Starts at 9,50€
Looking For More Information About English Cinemas In Munich?
Check out our dedicated blog post here or feel free to ask below and we'll try to get an answer back to you! And be sure to check out our Instagram & TikTok for more content coming up!