*FYI - this post may affiliate links, which means we earn a commission (at no extra cost to you) if you purchase from them. Also, as an Amazon Associate, I earn from qualifying purchases. For the full scoop on what this means, feel free to check out our Privacy Policy and Disclosure.
Today we set sail on the high seas on Alte Utting Munich, a boat ride on a suspended bridge. This epic location has it all: food, drinks, fun and plenty of Instagramable spots to make your friends jealous.
Dinner on a boat but no ocean in sight? No worries! Munich has one of the coolest bars this deep into land.
Have you ever been to Alte Utting over by Sendling in Southern Munich? It's literally an old boat on a bridge and if that is not enough to get your attention, here is some more info that might pique your interest!
History Of The Alte Utting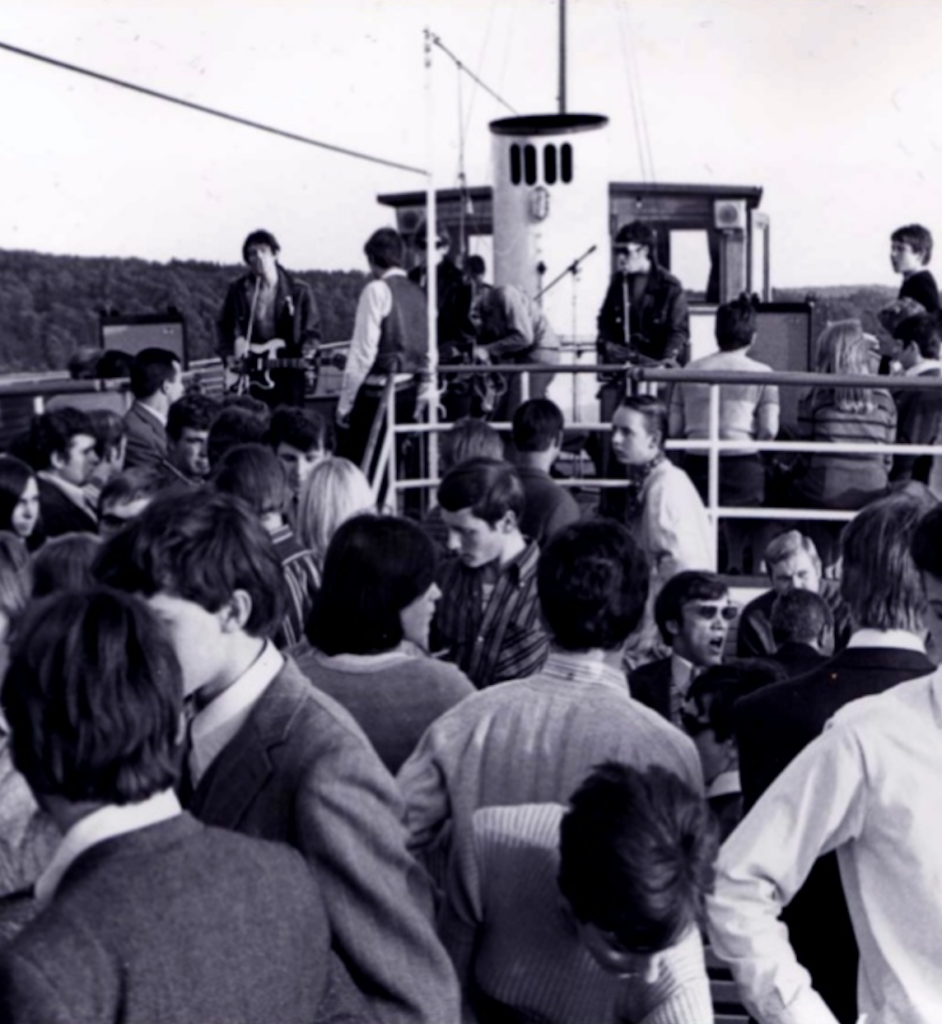 This history of this ship is pretty interesting. It was a party ship built in 1950 that would cruise around Ammersee just outside of Munich. It would take people from port to port while hosting parties and allowing people to have a great time at sea.
After serving the seas for nearly 65 years, the ship was retired and destined to be scrapped. However, The Wannda eV got wind of it and had the ingenious idea to bring the boat to shore and continue to bring parties and happiness to the people of Munich.
After an exciting excursion to its now position, on July 26th, 2018 the ship opened its doors to the public.
This location isn't just the ship though!
Food At Alte Utting Munich
Along the bridge, you'll also find different seating areas, bars and a few places serving food, from pizza and African cuisine to sweets such as crepes and beignets!
What We Ate: The Food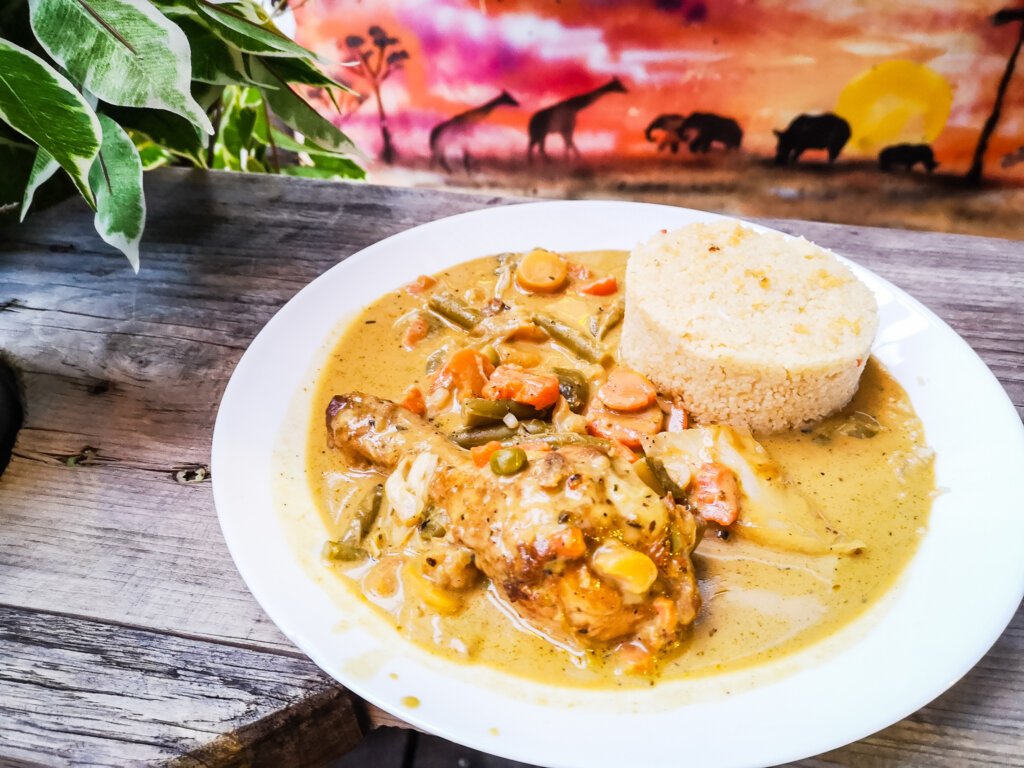 The Afrikanische Zauberküche is REALLY good. It's African home cooking made with tons of love from the incredible chefs that work there.
We tried the Thiou with chicken and Mango Chicken. Both were just incredible! The amount of spice and flavor that goes into African food is just untouchable, and here, they really know how to do it.
This place is located on by the bottom front of the boat (the bow if you will). The food is prepared really quickly and you can get a side of rice or couscous, making the meal excellent value.
PS: they can make it extra spicy if you like it that way!
We also had the pleasure of trying out Pizzeria Da Vito, which is located at the very front of the bridge in a hidden corner.
If you walk up the stairs from the main entrance and turn left and keep going along the left side, you'll eventually find this hidden gem.
Here you have a great selection of pizza and the best part is that they have BURRATA, which is the greatest cheese known to man. It's creamy and gooey and just everything you want in cheese… which is wonderful news since they plop it right on top of your pizza.
The pizzas are pretty decently sized. You can share it with someone if you're not that hungry, or you can attempt to scarf it down yourself which is pretty easy once you've had a bite.
Our Thoughts On Alte Utting Munich
Alte Utting is definitely the place to be! Its a great spot for a sun downer, food with friends or even a unique (and incredibly adorable) christmas market date.
It is for sure a must visit for Munich! They also have a regular calendar of live music, jazz brunch, childrens activities and host a multitude of parties and workshops.
It's not something you see everyday especially in a land locked city. We would suggest making a reservation if you want to visit because the waiting line can get really long if you plan on grabbing a bite during peak hours!
Looking For More Information On Alte Utting Munich?
You can comment below what you're keen to find out or check out more about the boat by checking out their website here!