*FYI - this post may affiliate links, which means we earn a commission (at no extra cost to you) if you purchase from them. Also, as an Amazon Associate, I earn from qualifying purchases. For the full scoop on what this means, feel free to check out our Privacy Policy and Disclosure.
Since it's heavily anticipated launch in 2020, the Munich initiative Frauen Nacht Taxis AKA the brilliant subsidized night-time taxis vouchers for women have been extended until 2024! And we have the 3 easy facts to make sure you know all about it.
That's right, in case you missed the news: all women in Munich are eligible for 5 euro taxi vouchers to be used on night time taxis to a residential address.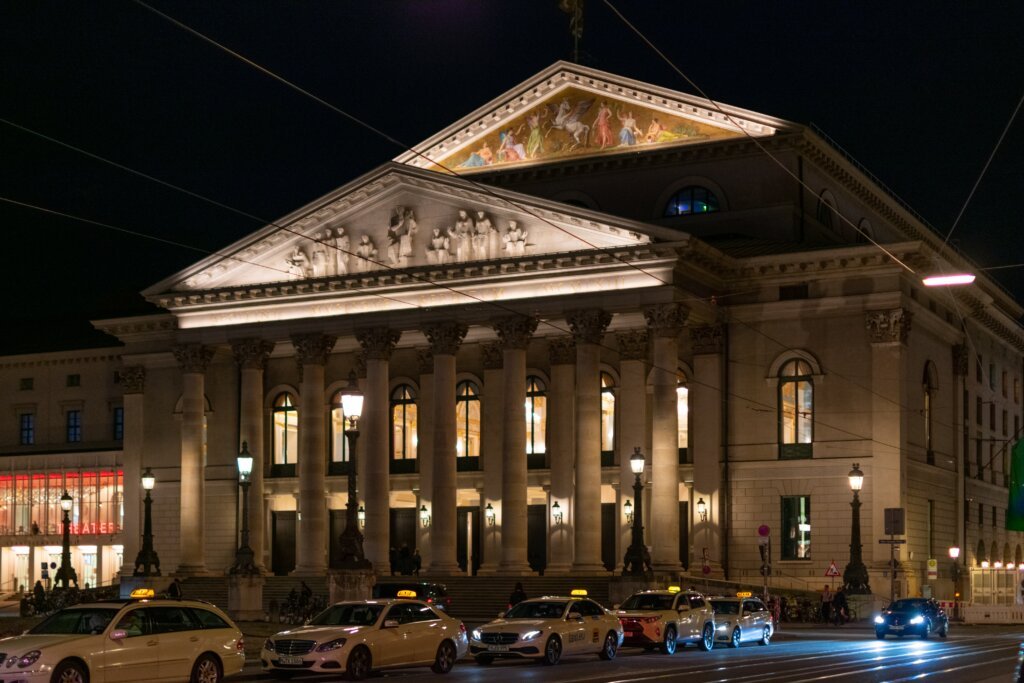 This new 'Frauen-Nacht-Taxis' initiative was first confirmed in November 2019, and since March 2020 has been a one year (extended and further extended) trial to subsidize safe rides home for women (including trans, divers or non-binary identifying) the city.
Table of Contents
Who is Eligible For The Frauen Nacht Taxis Voucher?
Vouchers are to be redeemed only by women (including those who identify as trans, divers, or non-binary) travelling alone, or in a group with other women.
Rides including men are not eligible, but underage children can redeem them. Click here to learn more from the FAQ (in German)
And by the way, this also applies to women who live outside the city and even to tourists! There is no limit; women can come by on as many days as they like to pick up the three vouchers.
How Do I Use The Frauen Nacht Taxis Voucher?
The vouchers can be used one at a time for all taxi rides from 10pm-6am beginning in Munich, and with a final destination of a residential address.
Using these vouchers are pretty straightforward – you simply give the voucher to your driver, who will immediately remove 5 euros from your final bill.
NOTE: Rides do not need to end in Munich, but they must be to a home address rather than to a restaurant, club, or bar
Where Can I Pick Up A Frauen Nacht Taxis Voucher?
All women aged 16+ (including those who identify as trans, divers, or non-binary) are eligible to pick up 3 Frauen-Nacht-Taxi vouchers at a time with a value of 5 euros each from a variety of locations around Munich, including Bürgerbüros, Sozialbürgerhäusern, the Gleichstellungsstelle and the Rathaus (more info here)
Looking For More Information About The Frauen Nacht Taxis ?
For more info on pick up points, restrictions, etc., visit the official FAQ on Muenchen.de here.