*FYI - this post may affiliate links, which means we earn a commission (at no extra cost to you) if you purchase from them. Also, as an Amazon Associate, I earn from qualifying purchases. For the full scoop on what this means, feel free to check out our Privacy Policy and Disclosure.
Hello beautiful bored people and welcome to Munich Events Weekend 44! Kick off November with some jazz, some bodywork, some sports, and some intellectual activities.
Free Events, Activities And Festivals This Weekend In Munich
This weekend is filled up with so many free events and great selections of activities for all ages. Have a look below to find your weekend plans in Munich.
Munich Jazzfest 2023
Join in at the Blitz Club November 3rd and 5th for the 34th Jazz Festival. The event will be back at the traditional Gasteig location on November 2nd and 4th.
Don't miss the special concert at the Blitz Club with a piece from the German Museum's collection. See you there!
When: November 2 – 5 //
Where: Museumsinsel 1 & Rosenheimerstraße 5
Cost: From €25
Yoga With Paulina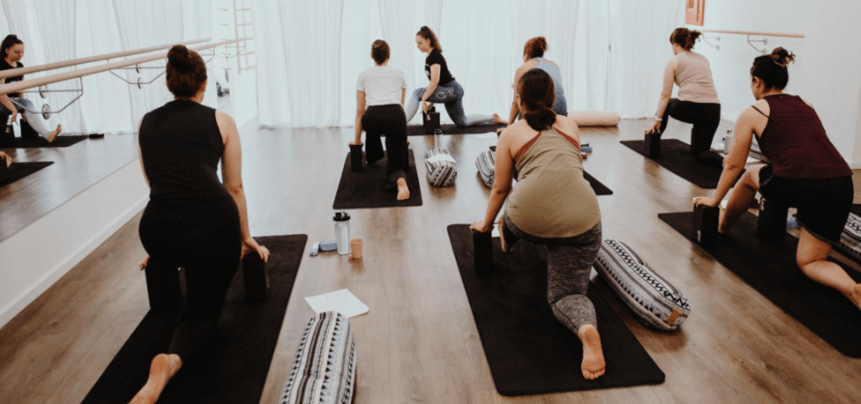 Come take part in this 60-minute meditation, pranayama, and asana movement session designed to strengthen and relax.
All yoga materials are provided, but please bring a journal and water bottle, and make sure you wear comfy clothing. Make sure to keep your heart open in the session and you'll find yourself leaving refreshed and energized.
When: Friday, November 3 // 7 p.m.
Where: Lindwurmstraße 7
Cost: €18
Fancy Footwork Party
Take part in a party like no other – a playground for music lovers alike. Milla Club hopes to play host to concert-goers, disco punks, indie pop fans, Club Mate rebels, and possibly you and your crew. See you there.
When: Saturday, November 4 // 11 p.m.
Where: Holzstraße 28
Cost: €10
Soul Food Jazz Brunch
Sunday morning with Munich's best brunch! Every Sunday with a new theme and different bands, but always with a fantastic buffet.
Jazz brunch features vegetarian specialties, international dishes, hot and cold options, multiple live cooking stations, a children's play area, and much more.
When: Sunday, November 5 // 10 a.m. – 2 p.m.
Where: Sophienstraße 7
Cost: Reservations can be made here
English and German Book Swap
Come to Lost Weekend for a book swap event! While it is an English and German exchange, please try to bring English books.
It's an excellent opportunity to explore a new story and connect with fellow book enthusiasts who share your love for reading!
When: Sunday, November 5 // 11 a.m. – 3 p.m.
Where: Schellingstraße 3
Cost: Free Admission
American Football Public Viewing
Come to Frankfurt and see the Miami Dolphins vs. Kansas City Chiefs in some Sunday night American Football! Doors open at 3 p.m. for a 3:30 p.m. game start.
Admission is free so make sure you come early and get a good spot to watch from!
When: Sunday, November 5 // 3 p.m.
Where: Reitknechtstraße 6
Cost: Free Admission
Looking For Other Deals Or Cool Things To Do In Munich?
We always make sure to keep our event calendar up to date with the latest and greatest upcoming activities. Check it out here if you are interested in more than the few above mentioned events!