*FYI - this post may affiliate links, which means we earn a commission (at no extra cost to you) if you purchase from them. Also, as an Amazon Associate, I earn from qualifying purchases. For the full scoop on what this means, feel free to check out our Privacy Policy and Disclosure.
So the world champions are out. Germany have taken a surprise early exit from the tournament, leaving a rather sombre atmosphere here in Munich.
But the important question is, where can we still watch the World Cup? As expats, many of us still have a dog in the fight, and now that we are into the knockout stages, every game is of paramount importance. What better way to watch the tournament than on a big screen, with a few friends and maß in hand? So we've put together a short list of the public screenings where you can do exactly that, for ALL the games?!
1. Hofbräukeller
Large beer garden just across the Isar. Under the cover of trees, good for shade when the weather is too hot.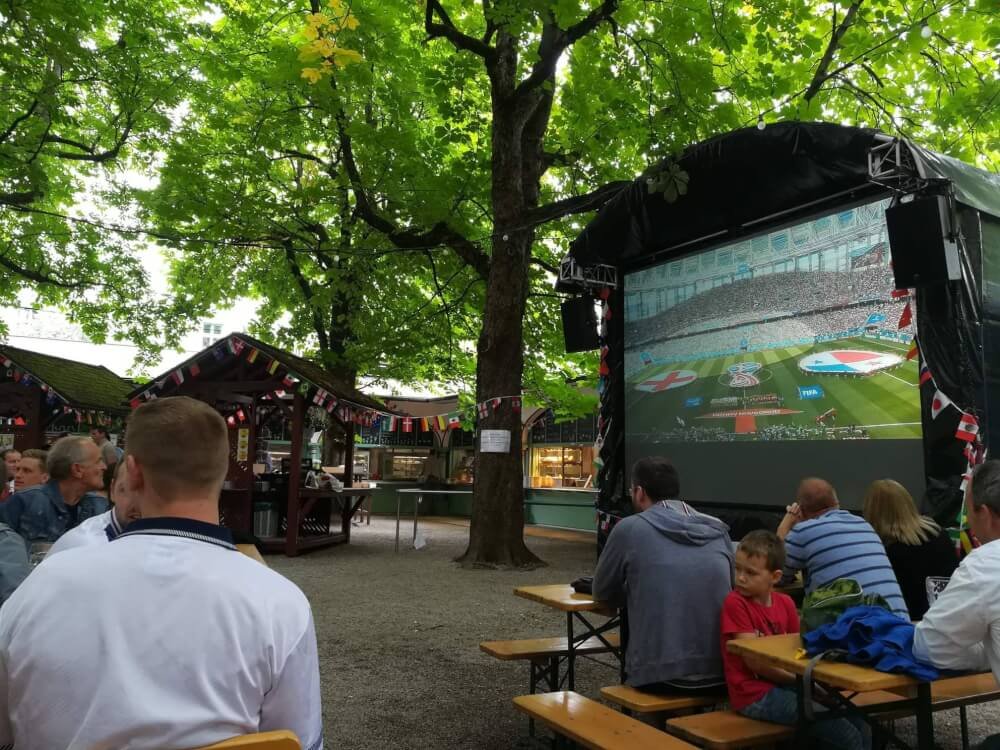 2. Augustiner Schützengarten
A bit further out from the centre, near the zoo. Serves Augustiner. What more could you want?
3. Seehaus
In the Englischer Garten next to the lake. Crying next to a lake makes your tears of disappointment seem small.
4. Flughafen München
At the airport. Okay so not exactly central location. But perfect if you have a flight to catch and your a fan of Air-Craft Beers (see what they did there?).
5. Backstage
Multiple big (okay medium) screens. At least 3 good sized seating areas. Perfect for if you're unsure as to how busy the game is and don't want to be a party of 4 in a beer garden that usually seats 200.
If you know of any other great outside spots that will be showing all the games, be sure to let us know in the comments section below. #footballscominghome