*FYI - this post may affiliate links, which means we earn a commission (at no extra cost to you) if you purchase from them. Also, as an Amazon Associate, I earn from qualifying purchases. For the full scoop on what this means, feel free to check out our Privacy Policy and Disclosure.
Better plan ahead commuters, another Munich public transportation strike is coming and this one will be big! We've got all the details below to help you get prepared!
Both the Verdi and EVG unions have announced that they will strike Monday, March 27, meaning trains, both long-distance and regional, are halted nationwide. Not only that, but the airport will also strike starting Sunday! So what does this mean for us Münchners?
Check out the details below as well as some helpful resources to manage your Sunday travels and start of the week commutes!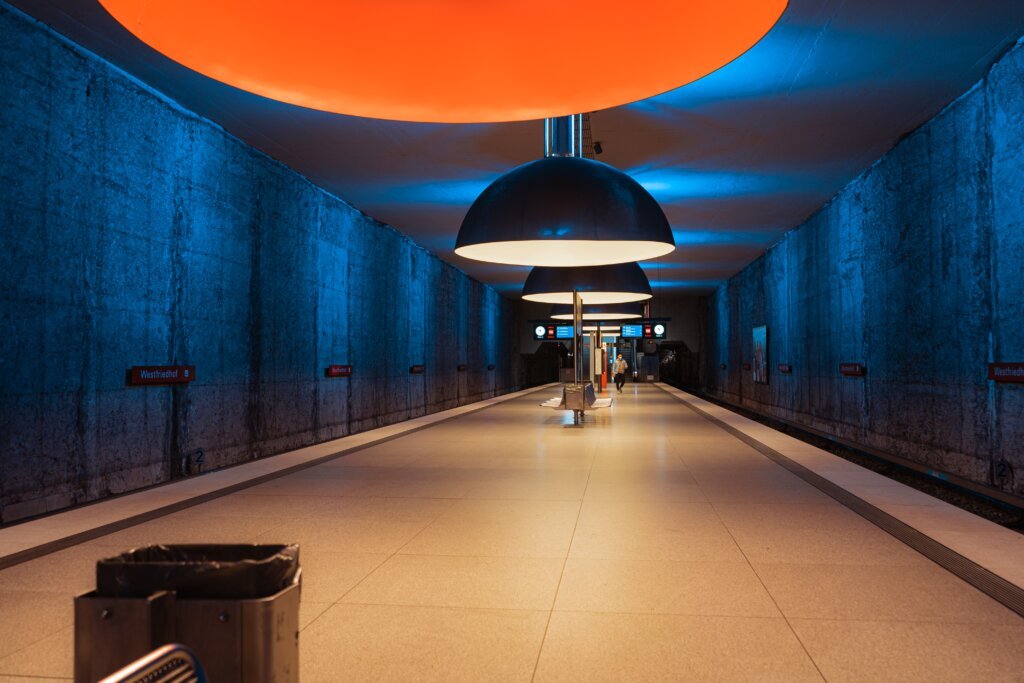 When Will The Munich Public Transportation Strike Happen?
Munich's public transportation service will be incredibly limited on Monday, March 27,2023. A public transportation strike is planned to protest higher wages for its workers. However, unlike the previous transportation strike at the start of the month, this time it will include regional trains and an airport strike on Sunday.
During Monday's strike, all inner city transportation will be affected, including Ubahn, Tram, and Bus, as well as Sbahns and Regional trains. It is expected that at least part of the transportation services will be maintained, just as it was during the two strike days at the beginning of March.
Why Is There Another Munich Public Transportation Strike?
The strikes are linked to the current public service negotiations, the ground handling service negotiations, the nationwide negotiations for aviation security workers, as well as local negotiations for ground handling services employees.
Using these actions, (the union) Ver.di is building pressure for the third round of negotiations with the federal and local governments, scheduled to begin on Monday. In collaboration with the civil servants' union, DBB, the union is calling for an increase in pay for the public sector of at least 10.5 percent.
An offer was presented by the employers at the end of February in the second round of negotiations. This amount includes a two-step five percent increase in pay and a one-off payment of 2,500 euros.
What Munich Public Transportation Will Be Affected By The Strike?
The strike is called on 27.03.2023, shift start to shift end (midnight on Sunday to midnight on Monday) for Munich public transportation workers. This includes MVG and Stadtwerke München;
Ubahn
There will be a temporary suspension of regular service in the Ubahn due to safety concerns. It may be possible to resume operation at a later date depending on the availability of the control centre and driving service. The U6 and U3 lines will be prioritized for the time being, which will feature a 10-cycle service.
Tram
The availability of drivers also affects tram service. As soon as the vehicles are ready for use, they will be concentrated on certain lines with as even an interval as possible. Line 20 and line 25 from Ostfriedhof to Grünwald will receive priority due to their high demand.
Bus
Since the cooperation partners (many of them run the bus lines, not MVG) won't go on strike, it's estimated that every second vehicle should be running. The MVG and its cooperation partners are working towards 20-km intervals on all lines.
There will be a cancellation of the CityRing 58/68 and ExpressBus X30.
Sbahn And Regional Trains
Strike on 27.03.2023 from 3 a.m to 3 p.m
Unfortunately in this round the Sbahn will be included in the strike schedule ( since it is run by the Deutsche Bahn) On Monday, Deutsche Bahn also plans to suspend all long-distance traffic. Luckily, the hours are not as intense as the other transportation methods since the Sbahn and Regional trains will run their strike only from 3am to 3 pm.
Just keep in mind that continued disruptions in rail traffic in regional transport are expected on Tuesday as well due to the warning strike.
Air Traffic Strike
The following establishments are also being called to strike from Sunday, 26.03.2023 at midnight to midnight on Monday, 27.03.2023 :
Flughafen München GmbH (FMG) – The Munich Airport
Aeroground München GmbH
Sicherheitsgesellschaft Flughafen München GmbH (SGM)
FM Sicherheit GmbH
What To Do For Munich Public Transportation
At the moment, it's difficult to offer too many suggestions for this part. As of now, we recommend planning ahead for some extra time commuting, looking for bus routes, and constantly checking the MVG app.
HOWEVER, like with the last strike, the local radio stations are coming through to support the people with their special strike taxis!
Radio Gong 96.3
Once again these guys are coming through with their quick strike taxi services. You can go to their page here to apply for a ride, just keep in mind it is all in German!
Radio Arabella
You can also apply for a ride with Radio Arabella's strike taxi! The online form is right on their website here (also only in German!)
Looking For More Activities, Events or Munich Updates?
Let us know in the comments! and make sure to check out our Instagram & TikTok for more!