*FYI - this post may affiliate links, which means we earn a commission (at no extra cost to you) if you purchase from them. Also, as an Amazon Associate, I earn from qualifying purchases. For the full scoop on what this means, feel free to check out our Privacy Policy and Disclosure.
Hello beautiful bored people of Munich, and welcome to Munich Events Weekend 13!  With Easter right around the corner, Munich has music and dancing and more for this  week!
The blossoms are in bloom, weather in a tizzy and Munich abuzz with April anticipation! Whether you are looking for some dancing, to learn a new skill or even enjoy the best of Munich's free music scene, we've got a great selection for you below…Even a great giveaway!
Free Events, Activities and Festivals This Weekend in Munich
This weekend is filled up with so many free events and great selections of activities for all ages. Have a look below to find your weekend plans in Munich.
✨ GIVEAWAY✨ Isle Of Summer Festival Tickets
Counting down the days until the festival season begins? Well, we've got a giveaway that will help that time fly by- 2 tickets for the Isle of Summer season-opening festival on May 6th!
To enter* just head on over to our Instagram post and tag the party pal you'd want to dance into the summer festival season with! We'll be announcing the winners on Sunday April 2nd.
*Please keep in mind, due to the nature of the event, this giveaway is only eligible for persons 18 years of age and up
Turkish Film Days
Experience this four-day event filled with captivating films and stimulating  discussions, ranging from classic dramas to science fiction, thrillers, and  comedies.
This line-up showcases six films directed by women, four with  queer content, and three addressing women's issues. The event includes a  panel discussion on queer visibility in Turkish cinema.
Throughout the event,  you'll have the opportunity to meet and be inspired by 15 talented  film-makers from Turkey.
When: March 31, 2023 – April 4, 2023 // Various times, see their schedule here
Where: The Rio Filmpalast and the Neuen Rottmann Kino
Cost: €11
Haus Der Kunst Free Entry Friday 
Come to Open Haus on the last Friday of every month at Haus Der Kunst, no  prior registration or tickets required! From 4-9 pm, the space is open for  creative exchange and encounters with music, culture, and textiles.
The  education department provides guided tours, a Q&A with curators, and a  printmaking workshop inspired by artist Hamid Zénati's patterns. The main  exhibits themselves will close at 9 but visitors are still able to stay in the  museum for the open house until 10 pm.
In March, music label Public  Possession celebrates its 10th anniversary with a mini-festival featuring live  music and free admission to all exhibitions.
When: March 31, 2023 // 4 p.m – 10 p.m
Where: Prinzregentenstraße 1
Cost: Free Admisson
Live Band Karaoke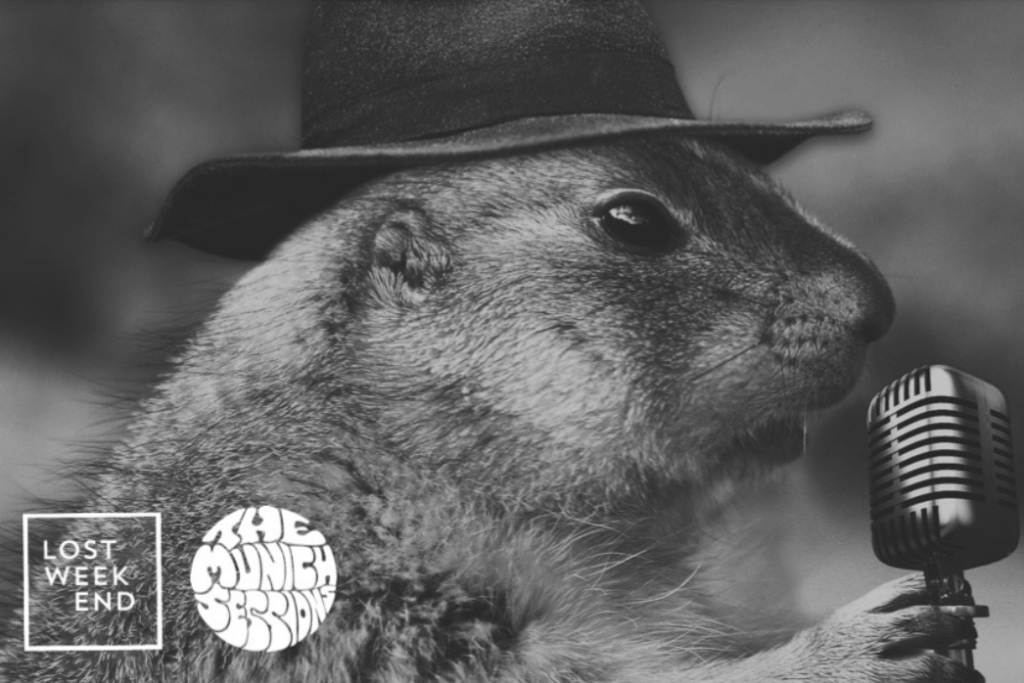 Lost Weekend Munich is hosting an open karaoke party on Friday night! Come  on down to the support of a full band to sing your heart out and show the city  what you've got.
Don't worry about knowing all the words, there will be a  projector showing you the parts you're missing and of course a crew of  musical professionals backing you up. Make sure to sign up quickly though,  the event only runs for two and a half hours!
When: March 31, 2023 // 8 p.m – 10:30 p.m
Where: Schellingstraße 3
Cost: €2
Westend Jam
Landy Landinger leads the session with the in-house band, with Hubert  Hofherr on the harp, Wolfgang Schmid on bass and Agostino Catanzaro on  drums.
After their set, you'll have a few hours of free jam on this Friday  night for musicians. Doors open at 8:30 p.m. and entry is free!
When: March 31, 2023 // 9 p.m – 12 a.m
Where: Backyard of Westendstrasse 76
Cost: Free Admission
Tu Noché Latina
It's time for Latin night! Saturday night at Enter the Dragon, enjoy an evening  of salsa, merengue, bachata, and more!
DJ HispanoLatin and DJ Sohi from  Mexico turn it up until Sunday at dawn. Come on down to enjoy Munich's best  Latin night at Munich's best Latin location.
When: April 1, 2023 // 11 p.m – 5 a.m
Where: Lenbachplatz 1
Cost: €11.83
Rap Academy
The Bellevue Rap Academy is the perfect place for aspiring musicians and  rappers to learn and improve their craft.
Led by renowned Munich rapper  Gündalein and Rilla, come down on April 1 to write, record, and perform new  content. Whether you're a beginner or an experienced rapper looking to take  your skills to the next level, the Rap Academy is the perfect place to learn. 
When: April 1, 2023 // 2 p.m – 4 p.m
Where: Müllerstraße 2-6
Cost: Free Admission
Pop-Up Yoga
Come down to Amari Bar in Maxvorstadt on April 1 for a morning yoga session  followed by coffee, cake, or snacks.
The class is suitable for all levels, but  space is limited, so please register in advance here to secure your spot! Make  sure to bring your own mat, and arrive 15 minutes before the class starts. 
A good fact to know; the fee includes a hot drink voucher for the Amari Bar!
When: April 1, 2023 // 9:30 a.m – 10:30 a.m
Where: Dachauer Straße 90
Cost: €18
Sonntagsgefühl Season Opening
Come down to Cafe Kranich for a cultured day of Sunday day-drinking with  friends, accompanied by the best sounds from the capital.
Come celebrate  the beginning of Munich summer with a season-opening residence in the  courtyard. Events include performances by Jan Oberlaender, Draw Ghost, and  Sunday Feeling residents, with delicious snacks and drinks available  throughout the day.
The event runs from 2:00 p.m. to 10:00 p.m., and  pre-sale tickets can be found here.
Where: Sonnenstrasse 19
When: April 2, 2023 // 2 p.m – 10 p.m
Cost: €12.90 Presale, €19 Box Office
Looking For Other Deals or Cool Things to Do in Munich?
We always make sure to keep our event calendar up to date with the latest and greatest upcoming activities. Check it out here if you are interested in more than the few above mentioned events!
If you're still strapped for ideas on things to do this weekend, check out Groupon. If it's your first purchase, you can use the code HALLO to save 20% off any of their local deals, which means you can splurge on cool experiences like restaurants, alpaca walking, and even hot air balloon flights at a steep steep discount. Click here to browse.