*FYI - this post may affiliate links, which means we earn a commission (at no extra cost to you) if you purchase from them. Also, as an Amazon Associate, I earn from qualifying purchases. For the full scoop on what this means, feel free to check out our Privacy Policy and Disclosure.
Hello beautiful bored people and welcome to Munich Events Weekend 46! Come out and enjoy a weekend of festivals, games, arts, and culture!
Free Events, Activities And Festivals This Weekend In Munich
This weekend is filled up with so many free events and great selections of activities for all ages. Have a look below to find your weekend plans in Munich.
Yokocho Music Bingo
Music bingo returns to Yokocho this Thursday! The game is quite simple; if the song you're hearing is on your bingo card, cross it off. Make a line and you've got bingo!
Afterwards, if you wish to sing at open karaoke, reserve your own karaoke box on the website.
When: Thursday, November 16 // 7:30 p.m. – 10 p.m.
Where: Atelierstraße 14
Cost: Free Admission
Film School Fest 2023
Explore the 42nd Film School Festival, full of short fiction films, documentaries, and animated films from all over the globe. Emerging filmmakers will take Q&A sessions following the screenings at HFF München.
Share thoughts, delve into film discussions, and enjoy a host of vibrant celebrations. Tickets can be found here.
When: November 12 – 18
Where: Bernd-Eichinger-Platz 1
Cost: €7 (€35 for the whole festival)
MS Winter Bazaar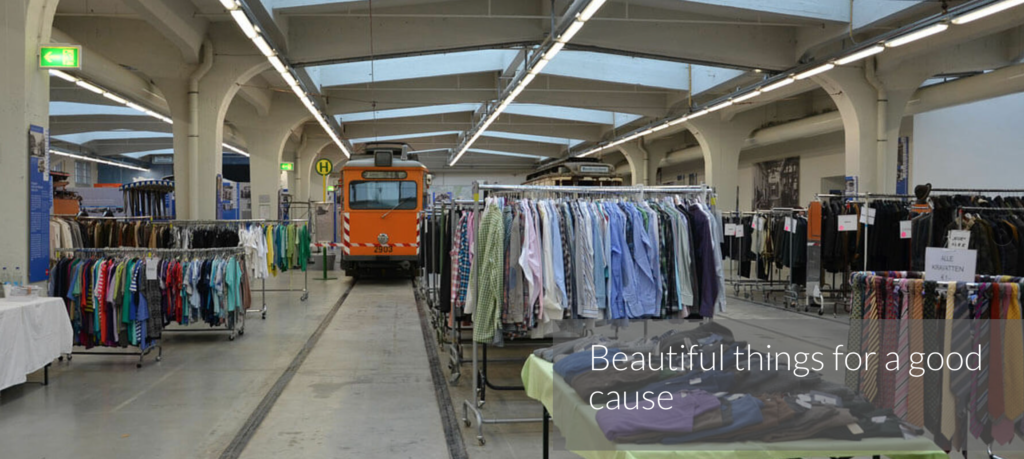 The MS Bazaar is back for its winter iteration! With proceeds going towards Bavarians suffering from multiple sclerosis, be sure to either bring something to donate or purchase something towards the cause. There are tons of "beautiful and valuable things for a good cause"!
When: Saturday, November 18 // 10 a.m. – 5 p.m.
Sunday, November 19 // 10 a.m. – 4 p.m.
Where: Martin-Kollar-Str.10/12 (Hall C)
Cost: Free Admission
Pour Decisions English Drag Brunch
Join for an unforgettable Saturday filled with fabulous performances, delicious food, and bottomless mimosas. Hosted by Munich's icon drag queens; Pinay Colada and Barbie Q!
This brunch extravaganza guarantees a spectacle of entertainment that will leave you mesmerized. Feast on a delectable 3 course brunch menu with a twist, including a fully vegan option. Whether you're a fan of drag or simply looking for a unique dining experience, the Pour Decisions English Drag Brunch is not to be missed.
So grab your friends, put on your best outfit, and sip your Saturday away!
When: Saturday, November 18 // 12 p.m. – 4 p.m.
Where: Terra Bar
Cost: From 45€-65€ // Grab your tickets here!
Zero Waste Festival
Rehab Republic's Zero Waste Festival is back at Import Export! Connect with Munich's zero waste community at a cozy autumnal brunch, explore sustainable alternatives, and enjoy jazzy live music by Ossa Duo.
Discover waste-free living options, and engage with initiatives at the "Meet 'n' Brunch". Stay for a clothes swap, workshops, or a creative quarter stroll. Embrace Reduce, Reuse, Recycle!
When: Saturday, November 18 // 11 a.m. – 5 p.m.
Where: Schwere-Reiter-Str. 2h
Cost: Free Admission (donations welcome)
Japan Dult
Japan Dult is a vibrant cultural and design market featuring curated exhibitors in design, ceramics, stationery, jewelry, fashion, and art.
With a diverse cultural program, creative workshops, and culinary delights, the journey to the Land of the Rising Sun becomes an event for the whole family. Get your tickets here!
When: Sunday, November 19 // 12 p.m. – 7 p.m.
Where: Am Bavariapark 14
Cost: €15
Looking For Other Deals Or Cool Things To Do In Munich?
We always make sure to keep our event calendar up to date with the latest and greatest upcoming activities. Check it out here if you are interested in more than the few above mentioned events!