*FYI - this post may affiliate links, which means we earn a commission (at no extra cost to you) if you purchase from them. Also, as an Amazon Associate, I earn from qualifying purchases. For the full scoop on what this means, feel free to check out our Privacy Policy and Disclosure.
Happy fall ya'll! Ready for some free November events in Munich? Then keep on reading, we've got a great list for you below!
Filmschool Fest Warm Up
Come for award-winning short films from Filmschoolfest, including mulitple works by talented directors.
Arrive at 7 p.m. for a champagne reception, connect with the audience, and catch surprises and the premiere of the new Filmschoolfest mash-up trailer, giving you a glimpse of this year's program.
When: Thursday, November 2 // 7 p.m.
Where: Sonnenstraße 21
Clothing and Consumption Workshop
Discover solutions for sharing, exchanging, borrowing, and repairing in Munich at this swap meet! Part of a "Yesterday" event series titled "Today. For Tomorrow", every month, individuals of all come together to discuss paths for fulfilling life keeping a safe, healthy planet for future generations.
Refreshments will be available from 3:45 p.m. onwards!
When: Monday, November 6 // 4 p.m. – 6 p.m.
Where: Boschetsrieder Str. 129
Wednesday Evening Open Museum
Join in for special exhibitions "(Not) a doll's house," "Munich Displaced," and "Night: Club culture in Munich" at the Munich City Museum!
Free entry as part of the Museum's farewell program. This event is available every second Wednesday of the month, but spots are limited!
When: Wednesday, November 8 // 6 p.m. – 8 p.m.
Where: St.-Jakobs-Platz 1
Sushi Rolling Workshop
Enjoy a free sushi workshop at where you can learn to make vegan and vegetarian sushi, followed by a shared meal. This event takes place in the luggage hall for three hours.
There are only 15 spots available, and while it's free, donations are certainly welcome. To reserve a spot, email info@mensch-kunst-leben.de by November 2nd!
When: Thursday, November 9 // 6:30 p.m. – 9:30 p.m.
Where: Luggage Hall of Giesinger Bahnhof
50 Years of Hip Hop Workshop
In celebration of 50 years of hip hop, explore a variety of workshops and an interactive reading by Murat & Hannes focusing on "Rap and Racism in Germany."
There will be dynamic rap performances through the day by passionate artists from Munich and around the world. The lineup includes Joey le Soldier from Burkina Faso, Starrlight, and The Conscious Squad from Munich, featuring Gündalein, QUEEN Lizzy, Kokonelle, Waseem, and more.
When: Saturday, November 11 // 2 p.m.
Where: Schwere-Reiter-Str. 2h
Campfire And Stick Bread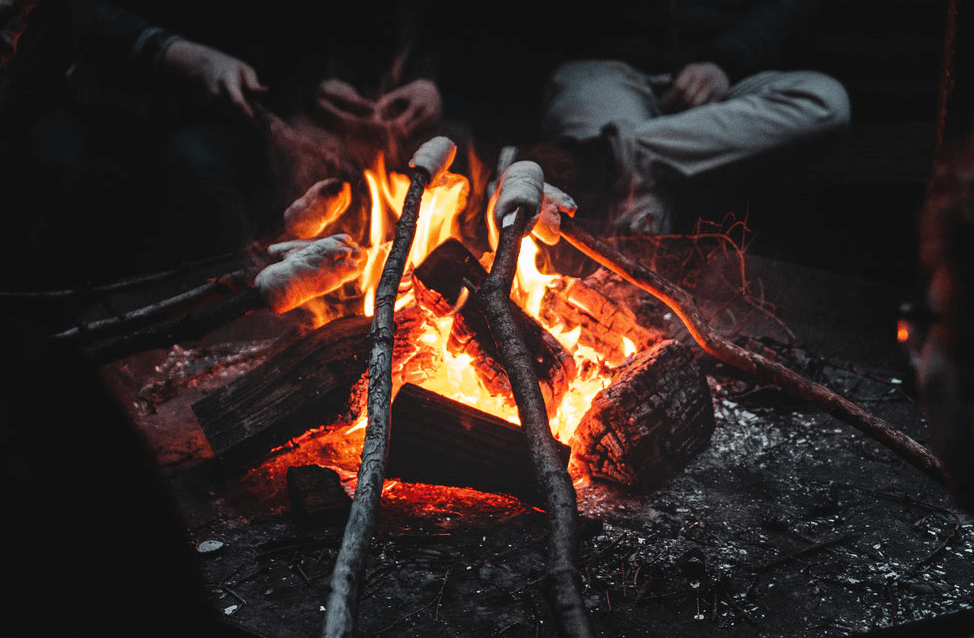 Come on by to Cafe Gans am Wasser by the water and enjoy some delicious self-made stick bread around a warm campfire as the sun sets.
Admission is free but donations are most certainly welcome!
When: Saturday, November 11 // 3:30 p.m. – 5:30 p.m.
Where: Siegenburger Str. 41
Sunday Singing
There are few things better than kicking off your Sunday with music, right? At Gasteig HP8, sing your heart out and get to know various tunes before you head out along the Isar.
All forms of singing are welcome, be it classical, gospel, folk, jazz, or pop songs.
When: Sunday, November 12 // 10:30 a.m.
Where: Hans-Preißinger-Straße 8
Knitting Meetup
The Society Room is hosting a monthly knitting gathering all through the fall! They supply the space, while you bring your knitting projects and enjoy a cozy time with fellow knitting enthusiasts.
When: Monday, November 20 // 6 p.m. – 9 p.m.
Where: Buttermelcherstrasse 15
Fireshow At Winter Tollwood
The Fascination Fire Show welcomes you to a scorching spectacle at the fire performance venue, with graceful artistic intervals, mesmerizing juggling, and an intense force of blazing flames.
Watch as the team embraces untamed fire as their dancing companion and prepare for an electrifying display of enthusiasm, stunts, and the raw essence of fire.
When: Monday, November 27 // 6 p.m. & 8 p.m.
Where: Theresienwiese
Looking For More Information About Free October Events In Munich?
Feel free to ask below and we'll try to get an answer back to you! And be sure to check out our Instagram & TikTok for more content coming up!