*FYI - this post may affiliate links, which means we earn a commission (at no extra cost to you) if you purchase from them. Also, as an Amazon Associate, I earn from qualifying purchases. For the full scoop on what this means, feel free to check out our Privacy Policy and Disclosure.
Hello beautiful bored people and welcome to Munich events weekend 39! With Oktoberfest in full swing, there are a diverse array of activities to choose from!
Free Events, Activities And Festivals This Weekend In Munich
This weekend is filled up with so many free events and great selections of activities for all ages. Have a look below to find your weekend plans in Munich.
7am Woman's Coffee Run Club
Kick off your Thursday right with this weekly women's running meetup!
Join the Femmes group for a morning run through the English Garden followed by a coffee and well deserved breakfast afterwards!
And for those of you who want to join but can't make this meetup, 26.miles_running has some other great weekly runs you can find on their Instagram account!
When: Thursdays // 7:15 a.m
Where: Hofgarten
Cost: Free
English Yoga Course
Come out and explore the realm of upper body strength! Through focused movements and positions, you will cultivate resilience and power in your arms, upper back, and core.
Feel your body gain strength, radiance, and a renewed sense of vitality. There will also be after-class tea available, and all yoga materials are provided on site.
When: Friday, September 29 // 7 a.m. – 8 a.m.
Where: Lindwurmstraße 7
Cost: from €18
Adidas Skillers Academy
Come join the open community training with Adidas, no registration required!
Sessions take place every Friday at 4:00 p.m. at the Sugar Pitch on the Sugar Mountain property. The training period runs until the end of September.
When: Friday, September 29 // 4 p.m. – 5:30 p.m.
Where: Helfenriederstraße 12
Cost: Free Admission
Craftbeer Oktoberfest
Experience a vibrant celebration with beer, live music, and tasty street food—a unique alternative to Oktoberfest.
Discover the craft beer world with freshly tapped, artisanal brews from Munich's microbreweries. Join in for two exciting days of flavourful beer, delicious food, live music, and great company. Tickets available here.
When: Friday, September 29 // 4 p.m. – 11 p.m.
Where: Rosenheimer Str. 5
Cost: from €45
Disko-Nacht am Tag
Step into a daytime disco at Milla, designed for those who prefer to enjoy the night during the day. Dance to 90s hits, bask in neon lights, and join a friendly crowd. With no late-night hours, you can relish the music and fun without sacrificing a good night's sleep.
It's a perfect solution for those torn between partying and the allure of their couch. So, come, dance, sing, and make some daytime memories to cherish!
When: Saturday, September 30 // 4 p.m. – 10 p.m.
Where: Holzstraße 28
Cost: €8
Film & Comic Fleamarket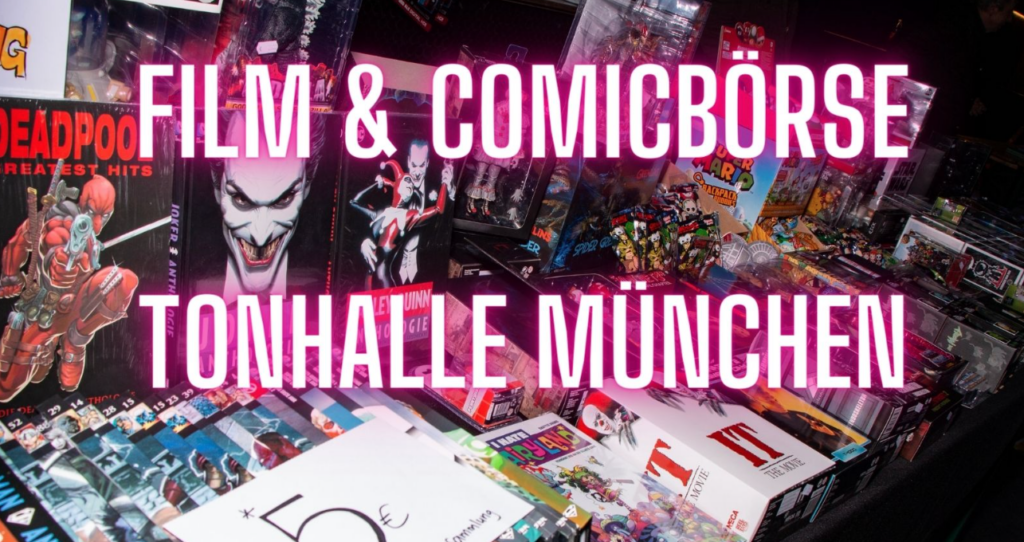 Explore an extensive range of entertainment, including Blu-Rays, DVDs, CDs, video games, comics, merchandise, and more from the worlds of film and comics.
Visit from 10:00 AM to 3:00 PM, with a €5.00 entry fee for the comic area or €9.00 for the 18+ section. Cosplayers and birthday celebrants (bring ID) enjoy free entry.
Please note, for youth protection reasons, infants and small children cannot enter the 18+ area.
When: Sunday, October 1 // 10 a.m. – 3 p.m.
Where: Atelierstraße 24
Cost: €5 / €9 (18+ section)
Bottomless Wiesn Brunch
Looking for a classic bottomless Sunday brunch with an Oktoberfest flair? Haus im Tal has you covered!
Enjoy some tasty bites in their hidden gem of a location and get your Sunday kicked off right with a bottomless boozy breakfast. Just make sure to save your spot ahead of time-they are reservation only! You can email them at welcome@hausimtal.com
When: Sunday, October 1 // 4p.m. – 8 p.m.
Where: Haus im Tal // Tal 24
Cost: Check their menu here!
Looking For Other Deals Or Cool Things To Do In Munich?
We always make sure to keep our event calendar up to date with the latest and greatest upcoming activities. Check it out here if you are interested in more than the few above mentioned events!
If you're still strapped for ideas on things to do this weekend, check out Groupon. If it's your first purchase, you can use the code HALLO to save 20% off any of their local deals, which means you can splurge on cool experiences like restaurants, alpaca walking, and even hot air balloon flights at a steep steep discount. Click here to browse.