*FYI - this post may affiliate links, which means we earn a commission (at no extra cost to you) if you purchase from them. Also, as an Amazon Associate, I earn from qualifying purchases. For the full scoop on what this means, feel free to check out our Privacy Policy and Disclosure.
Hello beautiful bored people and hello Munich Events Weekend 35! Start September off right with a weekend of drinks, music, and movement.
Free Events, Activities and Festivals This Weekend in Munich
This weekend is filled up with so many free events and great selections of activities for all ages. Have a look below to find your weekend plans in Munich.
Outdoor! POP UP YOGA am Kulturstrand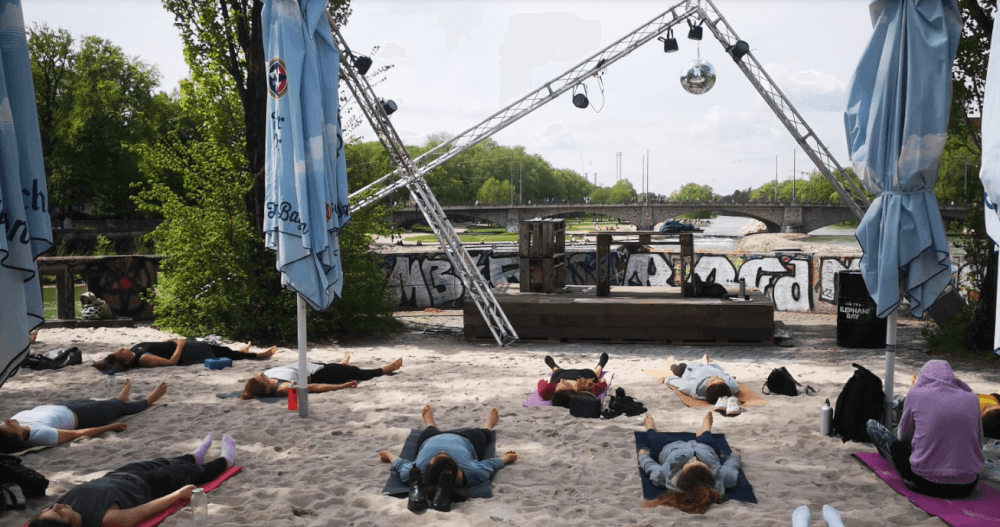 Discover the Kulturstrand on Corneliusbrücke over the Isar River, the perfect spot for Pop Up Yoga this summer! Join in every Monday with Eva for an energizing morning flow, Thursdays with Sophia for a relaxed start, and Sundays with Chrisi for a harmonizing experience.
Let your breath lead you to a mindful and relaxed union of body, mind, and heart. Sign-up available here.
When: Thursday, August 31 // 7:30 a.m. – 8:30 a.m.
Where: Corneliusbrücke
Cost: Free Admission, sign-up required
After Work Stammtisch
Gather at the Deck21 Rooftop Bar in the Olympic Park for the "After Work Stammtisch" starting at 7 p.m. Enjoy cool drinks, snacks, and chill vibes with a view of the historic '72 Olympic Games venues.
When: Thursday, August 31 // 7 p.m. – 10:30 p.m.
Where: Coubertinplatz
Cost: Free
Le Petit Wine Cafe Ara Duo
Come to Le Petit Wine Cafe on September 1 to listen to some vocals and guitar from Ara Duo while you sip some wine and unwind.
When: Friday, September 1 // 5 p.m. – 10 p.m.
Where: Thalkirchner Straße 57
Cost: Free Admission
Songs am Kaminfeuer
"The evening starts with an opening set by the 'house band', and afterwards, anyone can present their songs (maximum 3 songs). If you want to perform, sign up before the jam or during one of the breaks with one of the house band members. Doors open at 8:30.
When: Friday, September 1 // 9 p.m. – 11:45 p.m.
Where: Westendstraße 76
Cost: Free Admission
Guermet Wine And Meze Festival
Come taste 5 different types of wine from the most famous wine region of Germany, Mosel accompanied by Mediterranean appetizers at Viktualienmarkt.
There are 3 slots available at €46 per person, but all are welcome to drop by for a glass or two as well!
Tasting Slots are 12:15 – 1:45, 2 – 3:30, 3:45 – 5:15. From 5:15 – 8 p.m there will be open pouring & à la carte Meze. Tickets are available at the booth or via email at [email protected]!
When: Saturday, September 2 // 12:15 – 8 p.m.
Where: Viktualienmarkt
Cost: Free Admission
Dance On Deck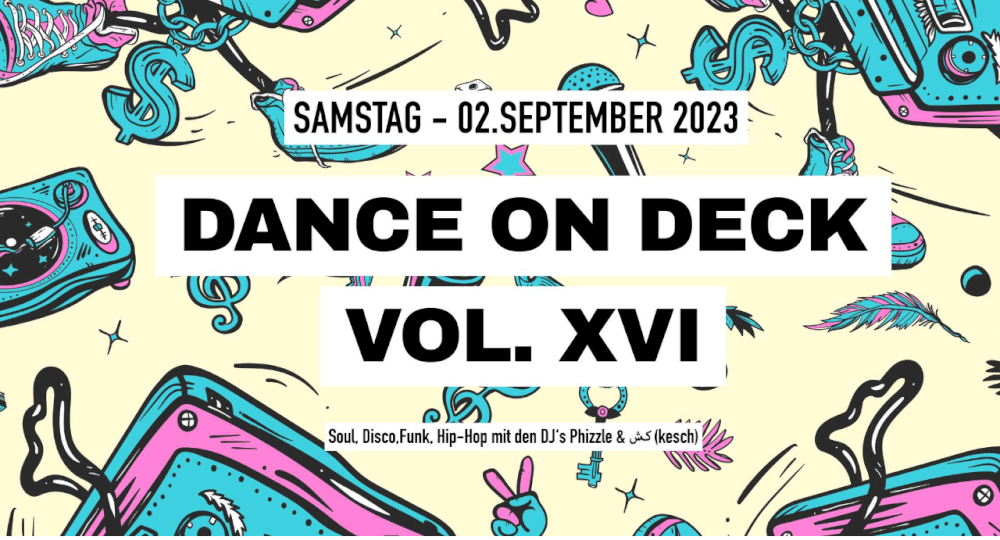 Come enjoy the 16th instalment of Dance on Deck at Substanz! Soul, funk, and hip-hop await you in this late night, all-night, dance party!
When: Saturday, September 2 // 10 p.m.
Where: Ruppertstraße 28
Cost: Free Admission
Looking For Other Deals or Cool Things to Do in Munich?
We always make sure to keep our event calendar up to date with the latest and greatest upcoming activities. Check it out here if you are interested in more than the few above mentioned events!
If you're still strapped for ideas on things to do this weekend, check out Groupon. If it's your first purchase, you can use the code HALLO to save 20% off any of their local deals, which means you can splurge on cool experiences like restaurants, alpaca walking, and even hot air balloon flights at a steep steep discount. Click here to browse.