*FYI - this post may affiliate links, which means we earn a commission (at no extra cost to you) if you purchase from them. Also, as an Amazon Associate, I earn from qualifying purchases. For the full scoop on what this means, feel free to check out our Privacy Policy and Disclosure.
Dear beautiful bored people of Munich, curious about some free September events in Munich? Lucky for you, there are plenty of festivals and pop-ups happening all month!
Find in the list below. Although summer seems to be wrapping up, there is still so much going on!
Alten Münze Biergarten
From now until to September 10th, one of the city's most beautiful Renaissance courtyards will be a cultural beer garden. Every Thursday to Sunday there will be events as part of the "Summer of Memorial".
There is also a full event calendar with open-air concerts, guided tours, theatre performances, exhibitions and more!
When: Now until September 10 // Thursday & Friday: 5 p.m – 11 p.m , Saturday & Sunday: 11 a.m -11 p.m
Where: Alten Münze, Hofgraben 4
Fox Summer Fest
It's time for the legendary Fox end-of-summer party! Come enjoy free Aperol drinks from 5-6 p.m. as you say goodbye to the season on Fox's terrace. Drinks are only €5 after 6 p.m.
When: Friday, September 1 // 5 p.m. – 1 a.m.
Where: Barer Str. 47
Isarinselfest
Isarinselfest returns at the beginning of the month and runs until the 3rd!
On the banks of the Isar, enjoy concerts and cabaret , activities and shows by Munich groups and clubs on four different stages (Arabella stage, Brett'l stage, Platzda! and Klein&Fein stage).
See you there!
When: Friday, September 1 -3 // 5 p.m. – 11 p.m.
Where: Isar at Steinsdorfstraße
Hidalgo Street Art Song
Celebrate the 5th iteration of Hidalgo Street Art! Throughout the city, check out a dozen and a half places to watch over a dozen art groups perform!
More information on exact locations is linked below!
When: Saturday, September 2 // 10:15 a.m. – 7:15 p.m.
Where: 18 Places throughout Munich
Popup Stage In Giesing
Join in on Friday, September 8th for the Pop-Up Stage event at the Weissenseepark in Giesing.
With free entry, you'll enjoy a very special line up: Bibiza, ShyBits, and Temmis!
Come and celebrate one of the last summer nights together!
When: Friday, September 8 // 5:30 p.m. – 9:30 p.m.
Where: Weißenseepark
Corso Leopold Street Festival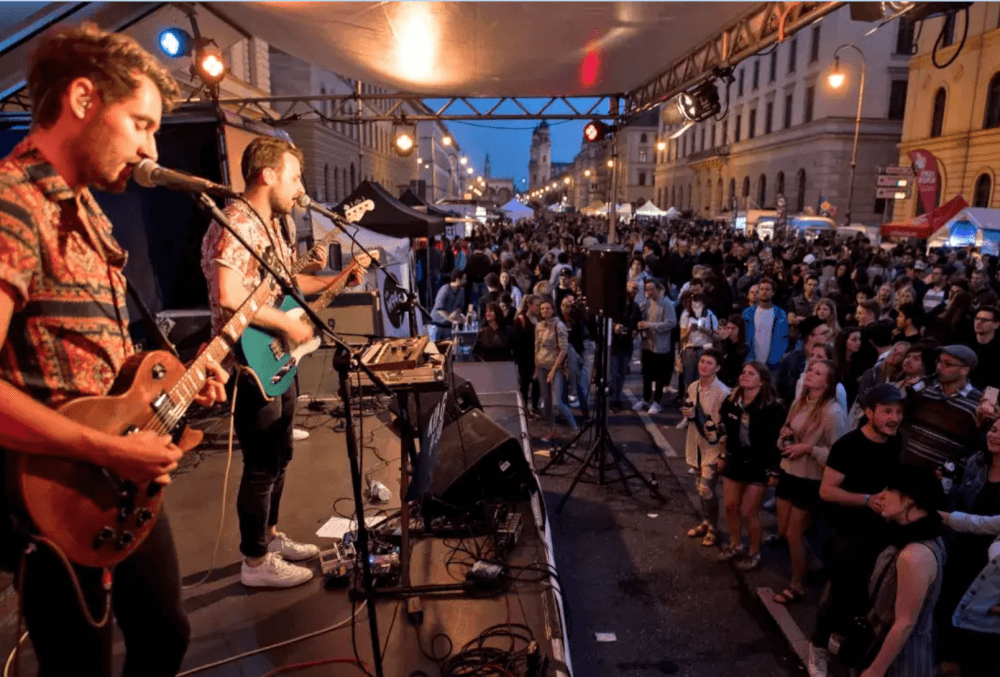 Enjoy a weekend of art, politics, and culture at the street festival Corso Leopold, located between the Siegestor and the Münchner Freiheit. 
Enjoy music on the Stage of Freedom, or join in at the Sing and Swing stage. If you're looking for more than music, be sure to check out the art exhibits and readings offered throughout the event!
When: Saturday, September 9 // 4:30 p.m. – 1:30 a.m. & Sunday, September 10 // 11 a.m. – 8 p.m.
Where: Leopoldstrasse
Giesinger BahnhofFest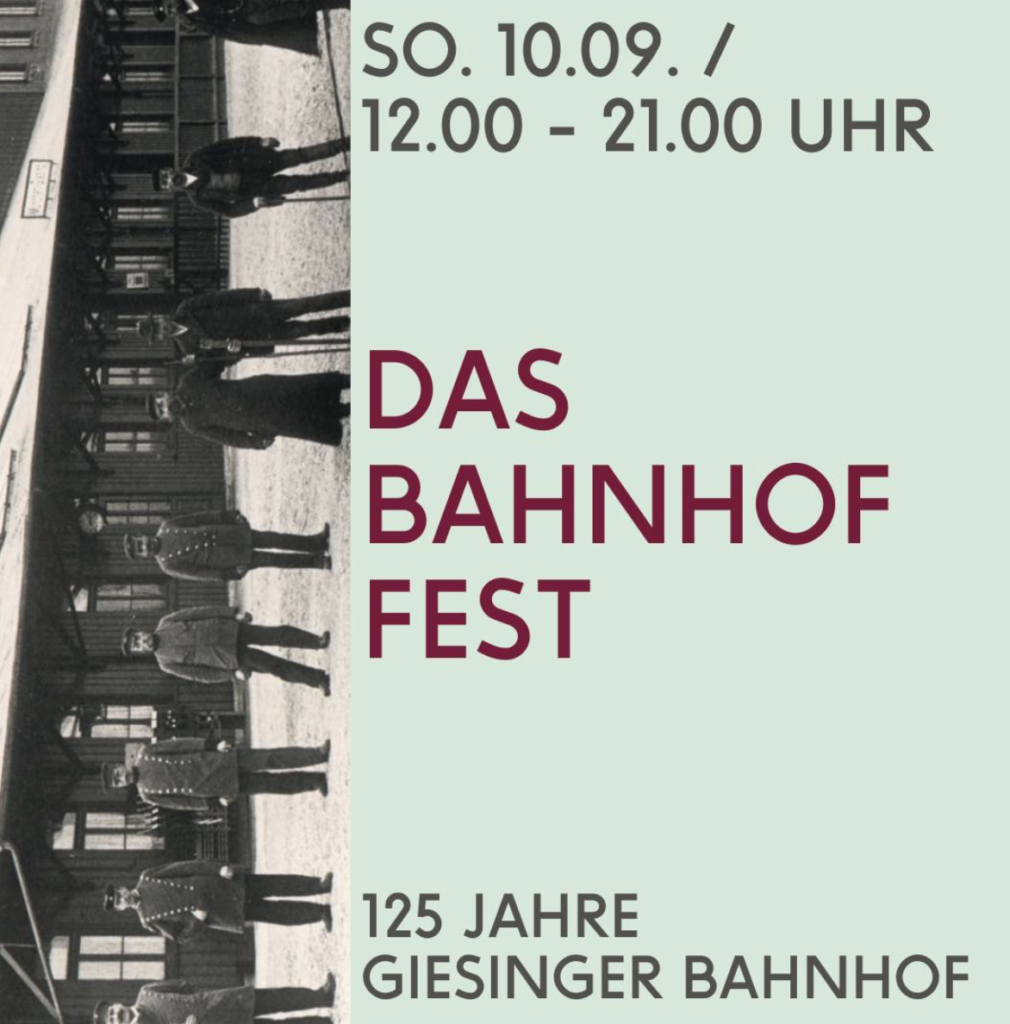 Come and celebrate 125 years of Giesinger Bahnhof – the station festival with music, food & drink, magic, and guided tours of the district!
When: Sunday, September 10 // 12 p.m. – 9 p.m.
Where: Giesinger Bahnhofpl. 1
Dance The Gasteig
Come out to Hall E in the Gasteig HP8 for a free salsa night!
The first hour serves as a course for those interested in learning but then after 8 p.m. the entire hall opens up for a dance party!
Dancers of all levels are welcome, so come show your moves or just watch what's happening from the higher galleries.
When: Wednesday, September 13 // 7 p.m. – 12 a.m.
Where: Gasteig HP8
Outdoor Sport Festival
This year marks the 7th Outdoor Sports Festival and will offer a variety of activities to try out.
Different clubs, associations and institutions are giving free hands-on programs where visitors can really let off steam and try their hand at different sports!
Come check it out in Olympiasee, the peninsula, the roof of the Small Olympic Hall and in the Olympic Stadium in Munich!
When: September 24 // 10 a.m. – 6 p.m.
Where: Olympiapark
Free Exercise Courses
Free sports courses are back, sponsored by the AOK Bayern! This time the focus is on a healthy back.
With posture training, strengthening of weak muscles, and stretching of the shortened muscles, aches and pains can be prevented, minimized or even eliminated.
When: Wednesday, September 20 & 27 // 6:15 – 7:15
Where: Olympiapark
Looking For More Free September Events In Munich?
Feel free to ask below and we'll try to get an answer back to you! And be sure to check out our Instagram & TikTok for more content coming up!