*FYI - this post may affiliate links, which means we earn a commission (at no extra cost to you) if you purchase from them. Also, as an Amazon Associate, I earn from qualifying purchases. For the full scoop on what this means, feel free to check out our Privacy Policy and Disclosure.
Hello beautiful bored people of Munich, and welcome to Munich Events Weekend 18! Celebrations of art and culture dominate this warm weekend in the city, be sure to check them out!
Free Events, Activities And Festivals This Weekend In Munich
This weekend is filled up with so many free events and great selections of activities for all ages. Have a look below to find your weekend plans in Munich…and even enter in our special giveaway!
Culture Clubbing
Who doesn't love studying culture and partying? CultureClubbing is presenting a documentary film called Kokomo City, directed by D. Smith, at DOK.fest Munich in cooperation with the Munich Oberbayern student union at 9pm at the Deutsches Theatre.
The film portrays the lives of four black trans* sex workers in an unembellished and lustful way and premiered at Sundance in 2023. At 10:30 there will be a party on the lower deck which is free for students. No pre-registration is required for the party.
When: May 4, 2023 // 9 p.m
Where: Schwanthalerstraße 13
Cost: Free Admission
Minna Thiel Art Pop Up & Live music
The name says it all for this coming Thursday! Minna Thiel will play host to Carl Smith and Daniela for art and live music in the city! Admission is free but you can of course grab a drink from Minna Thiel while you enjoy the musical and visual art around you.
When: May 4, 2023 // 5 p.m
Where: Bernd-Eichinger-Platz 1
Cost: Free Admission
Long Night Of Music
This is not an evening you'll want to miss! The Long Night of Music, with over 80 participating locations and more than 400 concerts, is happening in Munich on Saturday May 6!
With venues like Munich Künstlerhaus, the Bavarian State Opera , and the Gasteig HP8, the list is far too long to list them all here! Tickets can be purchased here.
When: Saturday, May 6 // 8 p.m. – 2 a.m.
Where: Choice of 80 venues
Cost: €23.40
Cinco de Mayo Party
The Isarpost in Munich is hosting a Mexican Fiesta for Cinco de Mayo! The event promises to be a night full of love, good vibes, beautiful music, dancing, and fun, immersed in Mexican culture and spirit (and tacos).
Attendees are encouraged to dress in festive, colourful outfits and bring their best hats. The event features DJs playing hit after hit of Mexican and Latin music, including Cumbia, Ranchera, Reggaeton, Merengue, Latin Pop, and more.
Admission costs €10 in advance and €13 at the door. Advanced tickets can be purchased here.
When: May 5, 2023 // 10 p.m
Where: Sonnenstr. 26
Cost: €10 in advance, €13 at the door
Nacht Der Tracht
The Löwenbräukeller is hosting its annual costume party over the first weekend in May! This year marks the 25th anniversary of the party.
This is an incredibly popular event, with general sit-down seats for both Friday and Saturday already sold out but a variety of other options for attending still being available here. Get them before they're gone!
When: May 5, 2023 & May 6, 2023 // 7 p.m
Where: Nymphenburger Strasse 2
Cost: Starting at €15
Urban Night Market x Midnightbazar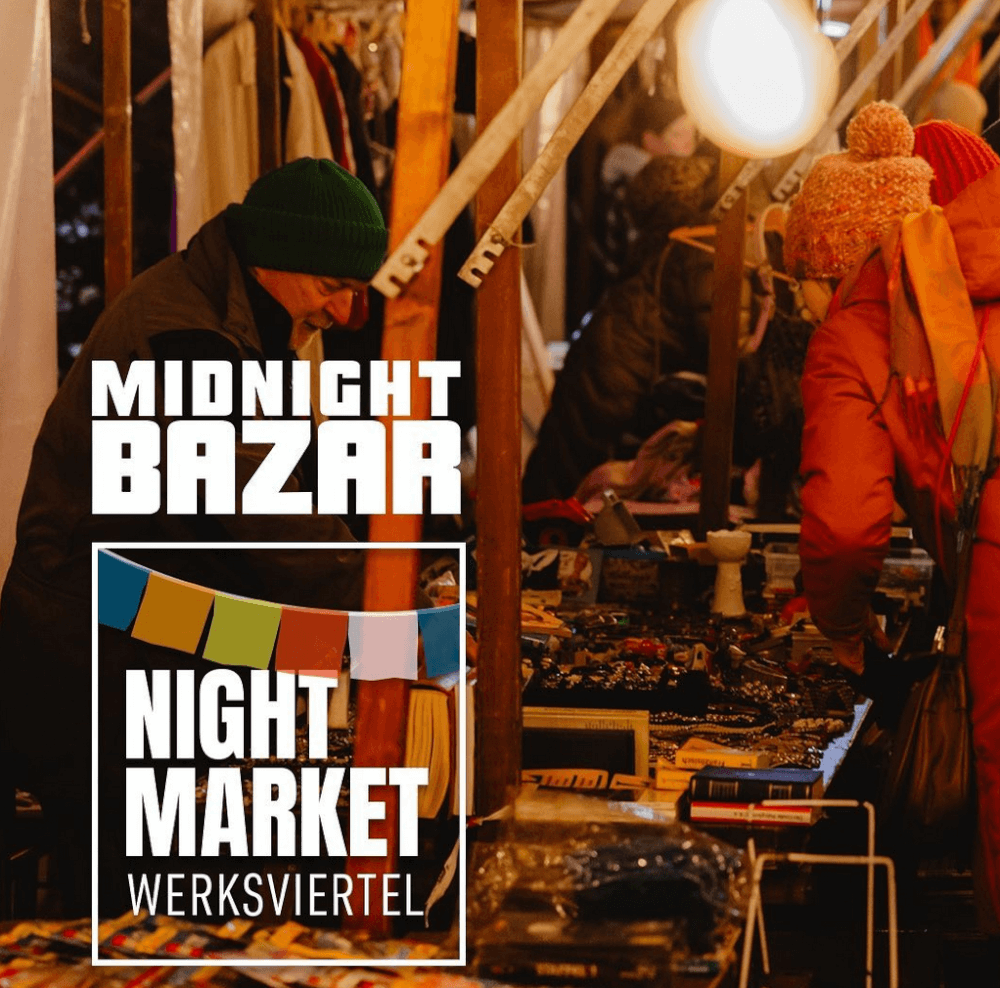 The Urban Night Market x Midnightbazar Night Flea Market will be taking place on May 5th and 6th at Werksviertel-Mitte, featuring second-hand and vintage stands, handmade unique items, bars, food trucks, and music from DJs.
Inspired by night markets in both Asia and the United States, the event will be a two-day celebration with live music and partying at the Transit Rooftop Bar. The market will combine street food, flea market stands, and a party atmosphere.
This two-day event is the first of five monthly between now and September so if you miss this one, don't worry there will be more!
When: May 5, 2023 – 6, 2023 // 5-11 p.m
Where: Atelierstraße 1
Cost: Free Admission
Isle Of Summer Festival Season Opening
Munich's most spectacular open-air series, Isle of Summer Organic Habitat, returns to the racecourse in Riem. The first open-air event of the year will be held on May 6th, featuring a terrific line-up on two stages surrounded by nature, green meadows, and a unique festival flair.
The event offers 12 hours of celebration, dancing, and culinary delicacies with chill areas for relaxation. Get your dancing shoes on and secure one of the first tickets for a night of endless freedom with like-minded people! Use the code boredin23 for 10% off when you get your tickets here!
When: May 6, 2023 // 11 a.m. – 10 p.m.
Where: Graf-Lehndorff-Straße 36
Cost: From €32.90
Sonntagsgefühl Open Air
On May 7th, 2023, the Sonntagsgefühl series returns to the courtyard of Cafe Kranich. The event is perfect for enjoying a day of drinking with friends and listening to the best sound from the capital. Featuring David Jach, Solidmind, and Franz, the event is truly worthy of being held in the heart of Munich.
Tickets can be purchased in advance, with prices starting at €7 and rising to €25 for a group of four. The event lasts from 2 pm to 10 pm, and afterward, attendees can continue to chill and finish their drinks until late.
When: May 7, 2023 // 2-10 p.m
Where: Sonnenstraße 19
Cost: From €7
Looking For Other Deals or Cool Things to Do in Munich?
We always make sure to keep our event calendar up to date with the latest and greatest upcoming activities. Check it out here if you are interested in more than the few above mentioned events!
If you're still strapped for ideas on things to do this weekend, check out Groupon. If it's your first purchase, you can use the code HALLO to save 20% off any of their local deals, which means you can splurge on cool experiences like restaurants, alpaca walking, and even hot air balloon flights at a steep steep discount. Click here to browse.