*FYI - this post may affiliate links, which means we earn a commission (at no extra cost to you) if you purchase from them. Also, as an Amazon Associate, I earn from qualifying purchases. For the full scoop on what this means, feel free to check out our Privacy Policy and Disclosure.
Have you always wanted to hike but have trouble getting out of the city and onto the trails? There is no better solution than the Munich Bergbus!
With this special new group of bus routes, you can access beautiful hikes without having to worry about transportation…especially since this bus is covered by your Deutschlandticket!)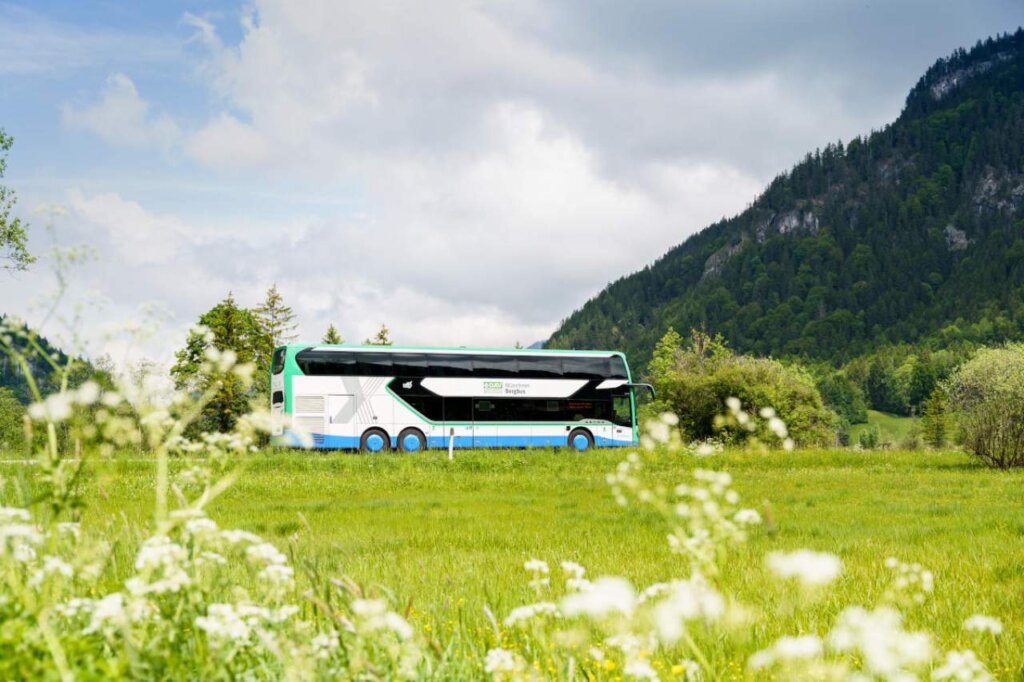 What Is The Munich Bergbus?
The Munich Bergbus is a… you guessed it! A special bus and route that takes you to multiple locations in the mountains which are only reachable by car.
There is a Bergbus service every two weeks running from May 21 to October 29 that departs at 7:30 a.m. on Sundays. Then making its way to five different destinations (including the Chiemgau and Ammergau Alps).
Munich Bergbus: Does It Work With Deutschlandticket?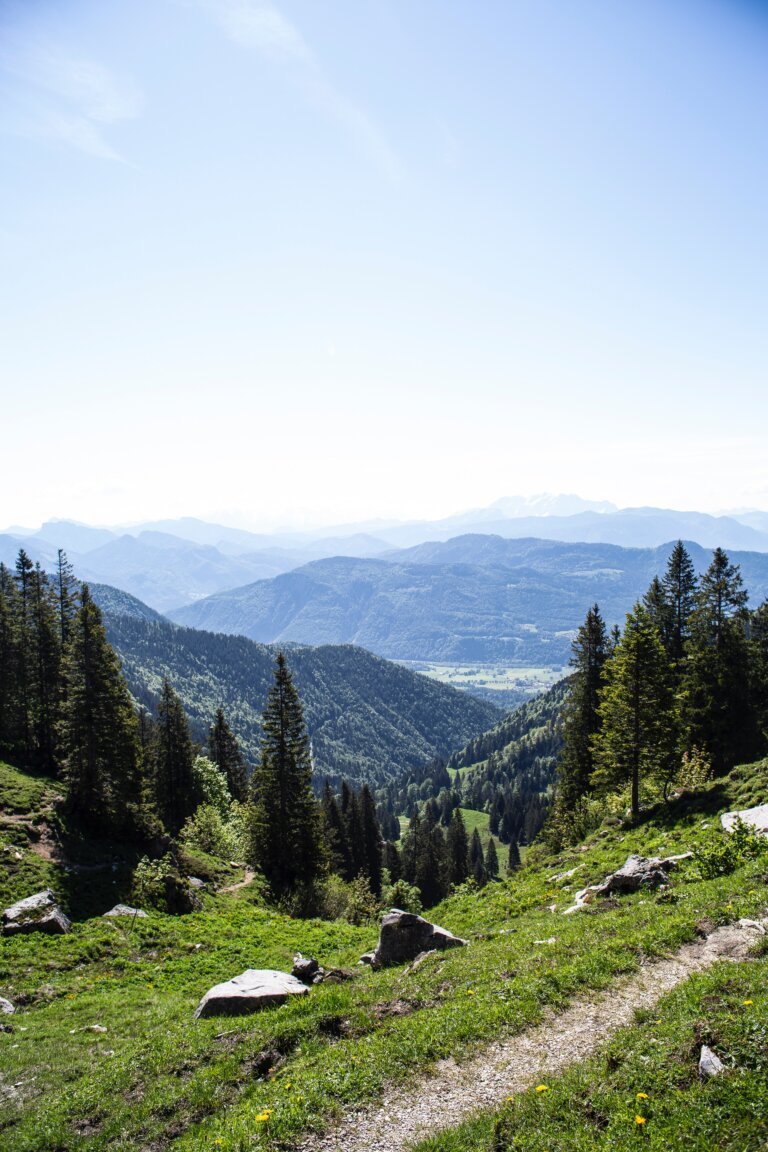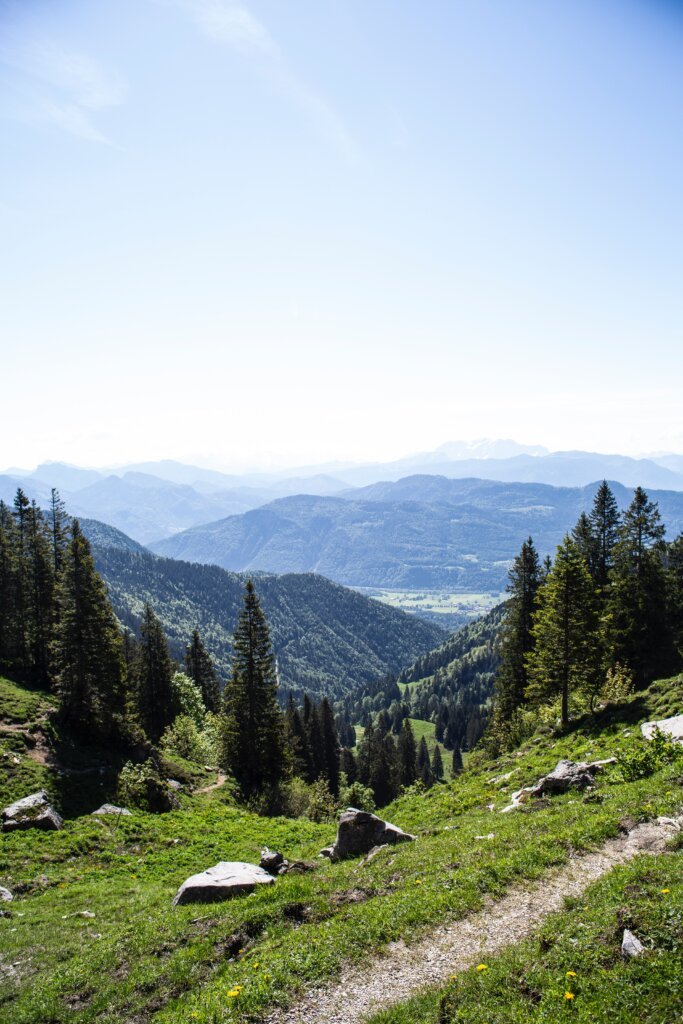 This is the coolest part! This special mountain bus system was made just for pairing with the Deutschlandticket. Holders of the Deutschlandticket just need to reserve their seat on the bus through the online portal for a small fee of 2€.
Unlike the train system, all passengers on the Munich mountain bus have a secure seat and no one needs to/may stand during the trip. So make sure you reserve your spot otherwise it's no boarding for you!
Munich Bergbus: Do Tickets Need To Be Booked?
Tickets for the Bergbus need to be booked and cost 15€, unless you have the Deutschlandsticket (which covers most of it!), you will only have to pay 2€ for the reservation of a seat.
Unfortunately, in the case you cannot make your mountain adventuring plans, they will not be able to issue a refund. Refunds are only issued when trips are cancelled from the organizer's side.
Munich Bergbus: Can Bikes And/ Or Dogs Be Taken?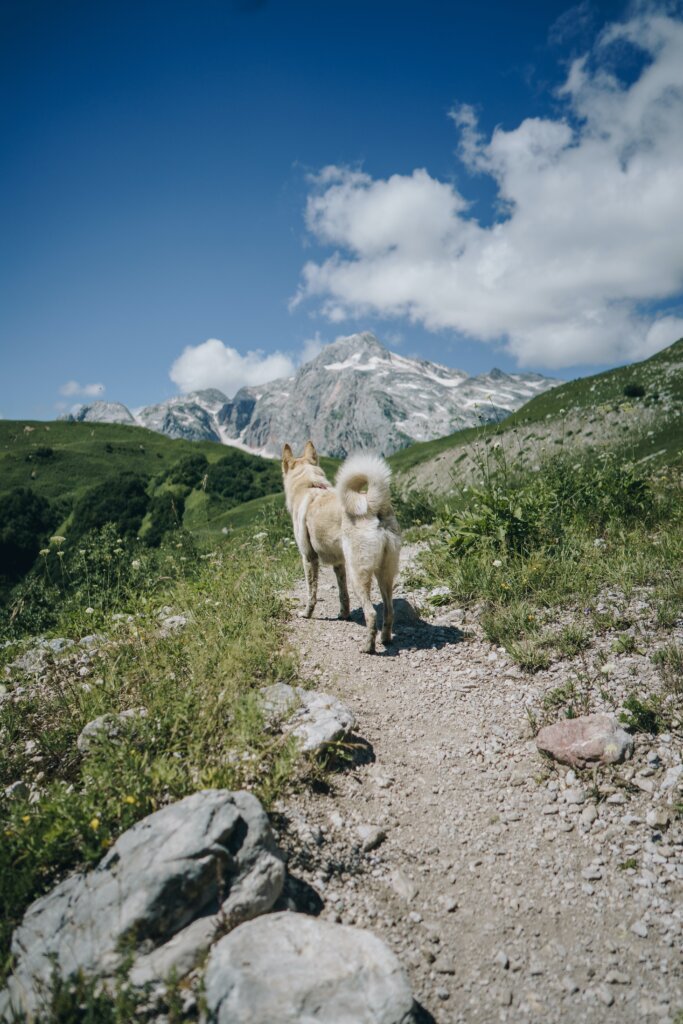 Thinking about bringing your four-legged friend on a trip? Sorry to say, but pets are not allowed this year due to bus company regulations. And unfortunately, neither are bikes yet – the buses are not yet equipped to accommodate them!
Munich Bergbus: Bus Stations
Luckily there are a couple of stops inside of the city where you can go to for the Bergbus! These are spaced out to help reach a variety of different angles of Munich, the following currently are:
Ostbahnhof Friedenstrasse
Munich Pasing
Aidenbachstrasse Ubahn station
Munich Bergbus: Locations And Routes
The Bergbus drives to different locations featuring a variety of activities and hiking trails. Check out these lines and some of their cool features:
Line Blauberge to the natural cheese dairy at Tegernsee
Line Ostallgäu to a wild herb hike
Line Leitzach-/Ursprungtal for the Leitzach Valley Tree Stories
Ammergau Alps line for the moorland hike
Line Chiemgau to the Tiroler Aache-Whild river phenomenon
Additional update: as of June 3, you will be able to drive from Lenggries to Eng/Tirol seven times per day on weekends and holidays, as well as twice a week.

Deutschlandtickets are valid up to Oswaldhütte (last stop in Germany). Afterwards, there is a flat rate of €6.50 for the remainder of the bus ride, but the ticket can be purchased directly from the bus driver.

Looking For More Information About The Munich Bergbus?
Feel free to ask below and we'll try to get an answer back to you! And be sure to check out our Instagram & TikTok for more content coming up!