*FYI - this post may affiliate links, which means we earn a commission (at no extra cost to you) if you purchase from them. Also, as an Amazon Associate, I earn from qualifying purchases. For the full scoop on what this means, feel free to check out our Privacy Policy and Disclosure.
Despite a cloud of uncertainty surrounding plans for the Advent season across Germany, Munich has finally seen its first official Christmas market cancellation of the season: the famous Christmas market at Munich Airport will not be taking place in 2020.
The popular seasonal event (which in previous years took place in the Munich Airport MAC Forum between Terminals 1 and 2), was originally scheduled for November 13 to December 30, 2020.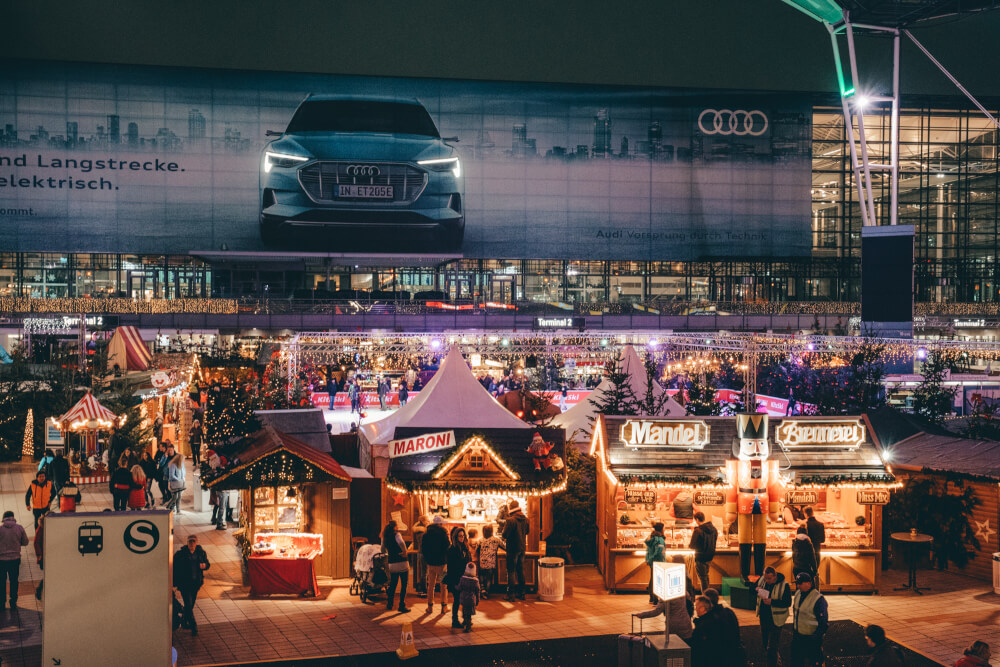 The decision to cancel however was confirmed by Munich Airport press spokesman Robert Wilhelm to Suddeutsche Zeitung yesterday evening.
The reasons for the market's cancellation were said to be a mix of uncertainty and a desire to cut costs.
Due to a significant dip in air traffic and passenger numbers at Munich Airport over the past few months, cancelling the Christmas Market now was deemed a smart cost-saving measure, as well as a necessary pre-emptive move due to growing uncertainty around infection rates & event regulations.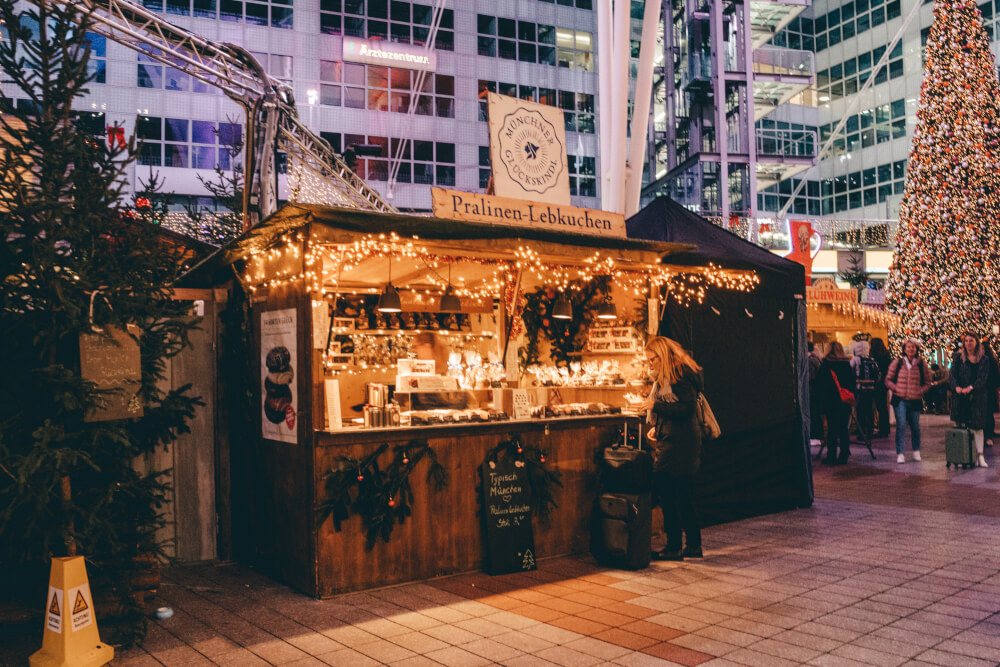 And as for other Christmas markets in Munich? While dozens of Christmas markets in Germany have already announced cancellations for the 2020 season (see a full list here), the City of Munich has not announced any cancellations until now.
However, the official Muenchen.de page for the city's main Christmas market at Marienplatz has been updated to read say the following (translated from German):
"The Munich Christkindlmarkt is in preparation! With a special Corona concept, the most traditional Christmas market in the city will take place from November 23. take place until December 24th, 2020. However, there is a possibility that the popular Christmas market will be canceled for a short time if the infection rate worsens." – Muenchen.de
As such, it can be assumed that planning is underway for Christmas markets in Munich at least in some capacity, even if they'll look drastically different from what we've seen in the past.
Of course, as the City of Munich has emphasized in their announcement, everything can change quickly with our current situation, so we recommend keeping up to date with news and doing plenty of research before making any plans.
We will keep you updated as always on any more cancellations as they come. Be sure to follow us here on Instagram for live updates as well.