*FYI - this post may affiliate links, which means we earn a commission (at no extra cost to you) if you purchase from them. Also, as an Amazon Associate, I earn from qualifying purchases. For the full scoop on what this means, feel free to check out our Privacy Policy and Disclosure.
Desperately searching for some good day spas in Munich? Say no more, we've got the perfect list of places where you can find a great wellness experience to make your winter extra wonderful!
The day spa scene in Munich has everything from locations offering traditional treatment packages, unique themes to some pretty luxurious locations offering some extra deluxe deals.
Whether you want a high-end experience or something more budget-friendly, you'll find all the details outlined in our lists below!
Face And Body Day Spa
Located extra conveniently in the Neuhausen, Face and Body Day Spa proves true to their name by offering a wide range of beauty and wellness treatments, from facials, massage, body wraps and even cosmetic styling!
However, they are especially amazing for those focused on finding exceptional dermatological care. They provide a wide variety of facial treatments including medical-grade skincare and laser treatments tailored specifically to each client's unique skin type.
A few of our favourite features of Face And Body Day Spa are their private sauna (which is perfect for a girls' day out or a couple's date!) and the fact they're open on Sundays! …yes, almost too good to believe isn't it?
Location: Romanstraße 39
Why we like them: They are open on Sundays, super easy to get to and have super skin specialists
Cost: With the huge variety of offered services, packages as well as monthly specials, we'd recommend you visit their website here for all the details!
Hamam Mathilden
Do you have the grip of wanderlust grabbing you this winter, but unable to leave the city? Then we are pretty sure Hamam Mathilde might be just what you're looking for!
Not sure exactly what a hamam is? In short, it's a Turkish bathhouse -but its actually an incredibly special kind of spa experience! In the hamam there is usually a large room with a hot marble slab in the middle (think similar to a sauna). Here you can lie down and enjoy a soothing scrub and massage,
but that's just the beginning! There is a multitude of treatments you can get from bubble massages to facials and full body detoxifying treatments. All while enjoying fresh fruit, sipping tasty Turkish teas and relaxing inside a gorgeous glimmery palace that would make Aladdin jealous.
Location: Mathildenstr.5
Why we like them: Inside feels like a magical adventure, and the great prices really add to that feeling
Cost: Prices begin at 30€, fin the full details on their website here
MySpa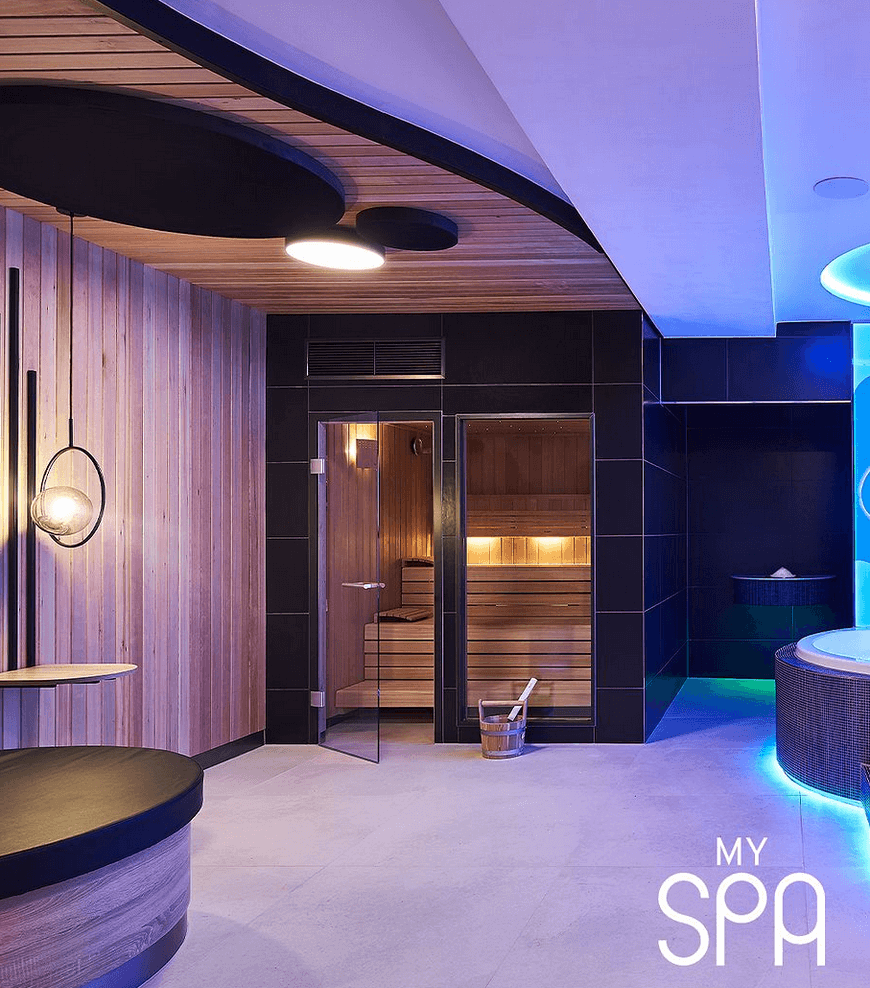 For those of you on the hunt for some well deserved "me time", MySpa is a fantastic and unique option that caters to just that.
At MySpa you can get get your very own and very private wellness experience in the form of your entirely own room! With a Finnish sauna, whirlpool and more, they offer a variety of packages that specialize in not only peace but a perfect dose of privacy.
The price breakdown is based on the type of spa room you choose, they offer three packages from basic to exclusive and these include an hourly rate per person. Plus each room even has a service button for drinks, snacks and even some bubbly, if you are feeling like a proper treat-yo-self experience!
Location: Maria-Probst-Str. 22
Why we like them: It's like spending a day in your fancy hotel room with room service and more
Cost: Prices begin at 18€ an hour, full details on their website here
Blue Spa At Hotel Bayerischer Hof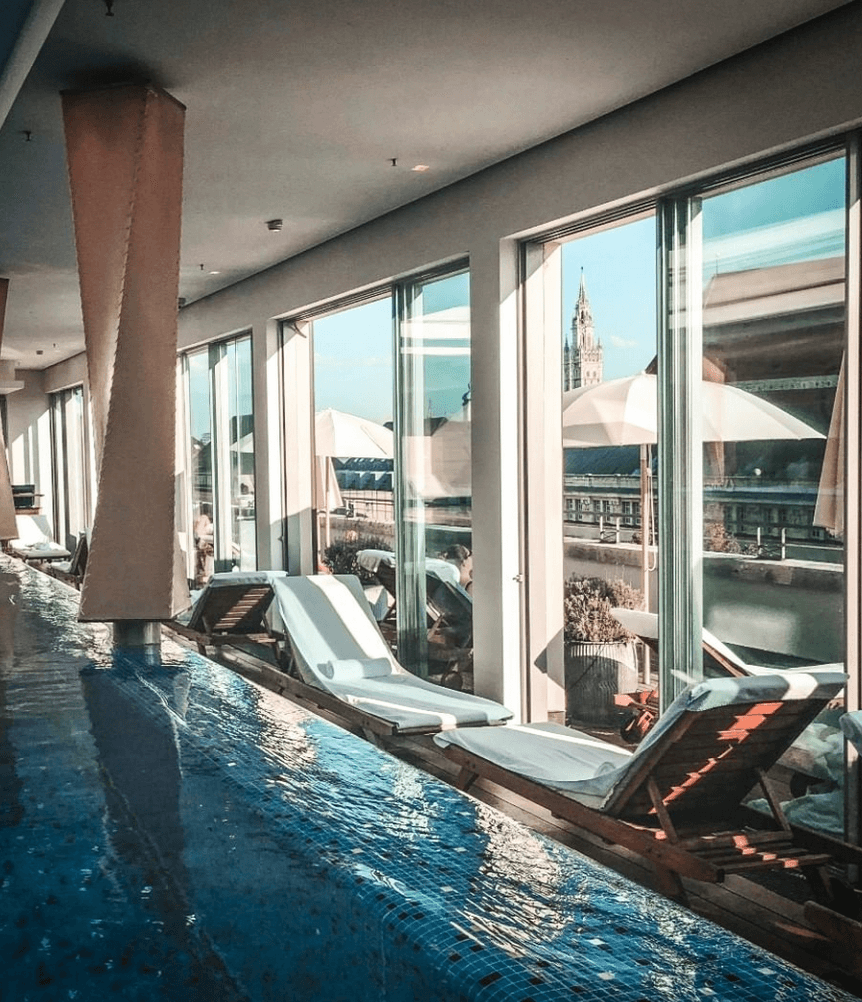 Looking to live your best Munich life? Treat yourself to a little luxury splurge by taking a dip in the city's most iconic spa on top of the Bayerischer Hof.
Whether you know of it from one of Helmut Dietl's 80's adventures or some gorgeous story's on the 'gram, the Blue Spa is for sure a "Bucket List" Munich spot for some wellness with a view.
You can book a day at the spa, include a massage and even an extra fine meal in their rooftop terrace (in the colder months, inside the shelter of their winter garden). With their central Munich location, they are an amazing spot to get one of the best views of the city while sipping on something sweet.
Location: Promenadeplatz 2-6
Why we like them: The perfect place to play out our fancy Munich fantasy's
Cost: Daily rates begin at 50€ per person, find the full details on their website here
So Spa At Sofitel
Famished for a five star feel-good factor but also seeking a slight escape from the city scene? Why not take a dip into the Sofitel's SoSpa!
The SoSpa is the top of the list for Munich spa's with an extra fabulous (and, in this case, French) flare, not only for it's stunning aesthetics but the incredibly central location combined with massage menu are almost impossible to beat.
The spa area consists of a surprisingly sizeable pool, steam sauna, infrared sauna, massage rooms, lounges and more. The overall design is a combination of relaxing dark tones, soft mood lighting and essentially, what we can overall best explain as the ultimate area to unwind.
Location: Sofitel, Bayerstrasse 12
Why we like them: The underground oasis meets glamours grotto vibe
Cost: Day Spa passes are 39€, massage packages start at 60€ per 30 mins, find the full details here on their website
Therme Erding
Love a spa trip but also love an adventure? Pair those two up then with a perfect day trip to the Europe's largest thermal bath complex; Therme Erding!
Therme Erding is possibly one of the best day trip attractions near the city. Sitting just outside of Munich, a day trip to can easily be reached by some hassle free public transport. And when we say day trip, the experience is exactly that, a trip!
At this location it is not just spas and wellness, but a massive water amusement park. Including a variety of water slides, wave pools and even a virtual reality water ride experience-pretty wild huh?
The best overall, we'd have to say is the variety of visitors Therme Erding opens itself up to. With all the different areas and amenities, it is a great option for all ages. Whether you are looking to take a trip with some friends, treat a loved one to something terrific or find a fun activity for the whole family.
Location: Thermenallee 1-4, Erding
Why we like them: They have great deals for families and a lot of fun events
Cost: Prices start 22€ for 2 hours or 46€ for the day, find the full details on their website here
Auszeit Pasing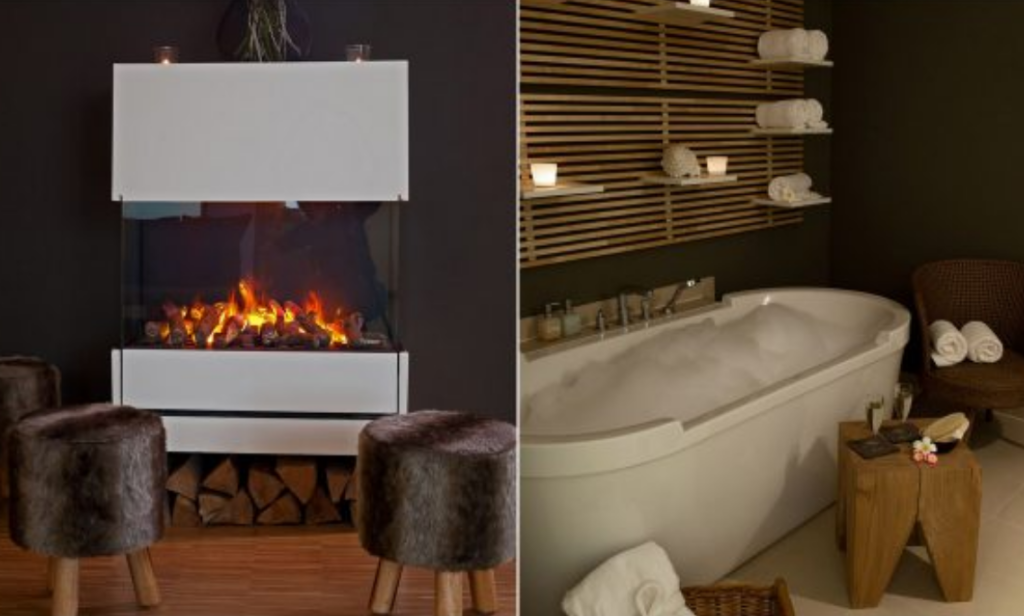 Love a good spa day but with a more comfortable homey feel? Then these pampering professionals in Pasing are exactly who need to pay a visit to!
You can enjoy a small swim in their indoor pool, sit back in the saunas or book your much deserved massage. All while enjoying a their cozy alm aethetic.
Auszeit offers many great seasonal deals and packages for a variety of events. From bachelorette groups, a guys day out to even specialized massages for expecting mothers. You can find some of their winter special packages on their website here!
Location: Gottfried-Keller-Str. 31
Why we like them: Lots of great packages and deals for all occasions
Cost: Prices start at a 24€ day rate for the sauna & pool plus the specific treatments you select, find the details on their website here
Any Other Munich Day Spas We Should Add To The List?
Let us know in the comments or if you are interested in more of course make sure to check out our Instagram & TikTok!