*FYI - this post may affiliate links, which means we earn a commission (at no extra cost to you) if you purchase from them. Also, as an Amazon Associate, I earn from qualifying purchases. For the full scoop on what this means, feel free to check out our Privacy Policy and Disclosure.
The 2023 NFL Germany Game is just around the corner, and we've got all the deets you need to make this an unforgettable experience. From dates and ticket info to venues and how to catch the action from home, we've got you covered.
That's right football fanatics! We've got some exciting news that's bound to get you doing your happy touchdown dance – the NFL is crossing the pond once again, and this time it's touchdown in Deutschland (again!)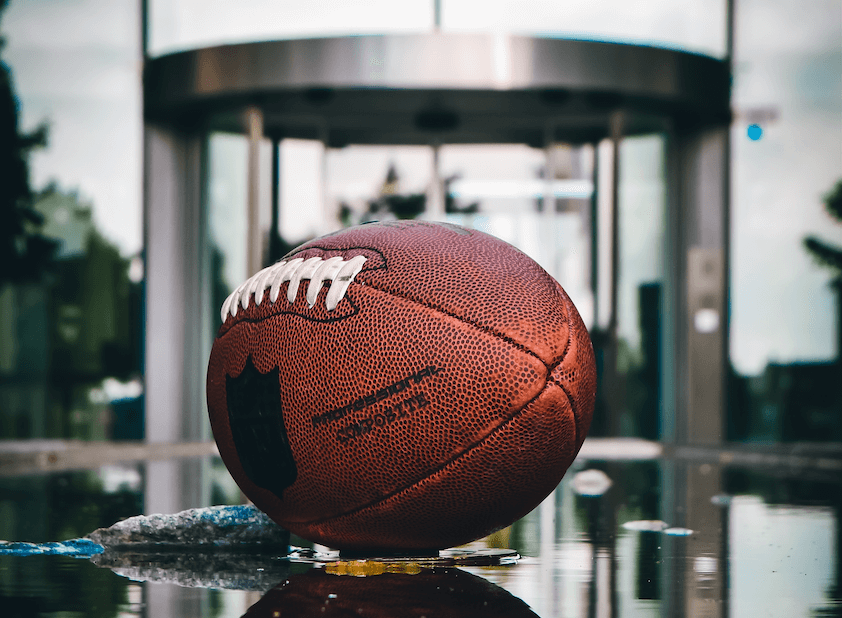 So, grab your favourite jersey, dust off your foam finger, and get ready to immerse yourself in the electrifying world of American football right here in Germany.

When Are The 2023 NFL Germany Games?
First things first, folks – you've got to know when the action is happening. The 2023 NFL Germany Game is set to take place on not one, but two separate dates with two separate matches;
The Miami Dolphins are set to take on the Kansas City Chiefs and then The Indianapolis Colts will go up against The New England Patriots!
| | | | |
| --- | --- | --- | --- |
| Date | Game | Kick off (CET / BST / ET) | Location |
| Sunday, November 5, 2023 | Miami Dolphins vs. Kansas City Chiefs | 3:30 p.m. / 2:30 p.m. / 9:30 a.m. | Frankfurt Stadium |
| Sunday, November 12, 2023 | Indianapolis Colts vs. New England Patriots | 3:30 p.m. / 2:30 p.m. / 9:30 a.m. | Frankfurt Stadium |
Yep, that's right November is going to be a pretty exciting month for NFL fans in Germany. So better start preparing for that gridiron excitement. These are two events you won't want to miss!
The 2023 NFL Germany Host City: Frankfurt
So, where's the action happening? This year's NFL Germany Game will be held at the Deutsche Bank Park in Frankfurt am Main!
This venue is no stranger to hosting major events, and it's going adjusted to be the perfect setting for an epic showdown between these two sets of NFL titans.
Scoring Tickets For The 2023 NFL Germany Games
Now, onto the good stuff – how do you get your hands on those coveted tickets? Well, it's not quite as tricky as intercepting a pass in the end zone, but you'll still want to act fast. NFL games tend to sell out quickly, and these ones will likely be no exception.
Tickets for the 2023 NFL Germany Games will be available through the official NFL website and authorized ticket vendors . Sales are already on and in high demand!
Whether you're a die-hard fan or just looking for an excuse to see a game on your home turf, these events will certainly be some unforgettable experiences (we can sure say from ours last year in Munich!).
How To Watch From Home
We get it; not everyone can make it to the stadium, but that doesn't mean you have to miss out on the action. If you're unable to score tickets or find yourself on the wrong side of the ocean, fear not!
The NFL has you covered with various options to catch the game from the comfort of your own couch. And if you'd rather join in a public viewing instead of streaming at home alone
These are some bars that sometimes play NFL and other international games in Munich:
Backstage, Reitknecht 6
Kennedy's, Sendlinger-Tor-Platz 11
Kilian's & Ned Kelly's, Frauenplatz 11
The Keg Bar, Trautenwolfstr. 1
Champions Sportsbar, Berlinerstr.93
Looking For More Information About The 2023 NFL Germany Game?
Feel free to ask below and we'll try to get an answer back to you! And be sure to check out our Instagram & TikTok for more content coming up!