*FYI - this post may affiliate links, which means we earn a commission (at no extra cost to you) if you purchase from them. Also, as an Amazon Associate, I earn from qualifying purchases. For the full scoop on what this means, feel free to check out our Privacy Policy and Disclosure.
After a long few months of waiting, plans for the long-anticipated "Sommer in der Stadt" festival have been released… and they do not disappoint.
The event, approved by City Council in May, was originally billed as a decentralized Oktoberfest of sorts, with typical Volksfest staples like fairground rides, games, stalls, vendors, and (naturally) beer gardens dispersed across the city.
Now, Muenchen.de has released a list of planned activities, and it's hefty. In this post, we'll recap the main festival areas that you can expect, along with what activities they'll be offering.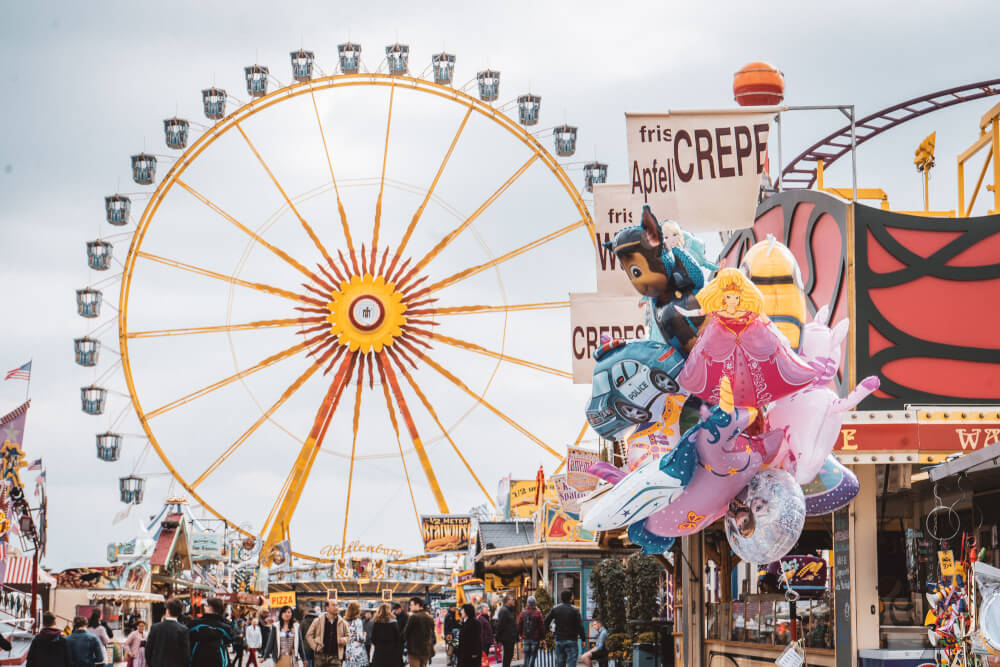 Sommer in der Stadt 2020 Basic Info
Dates: (Tentatively) July 22nd – September 5, 2020 – they note on the official page that the exact dates may still shift

Where: All across Munich in public areas and beer gardens, with larger programs planned for the Olympiapark, Theresienwiese and Königsplatz
Olympiapark – Planned Program
According to the announcement (which you can read in German here), the main central site of the Sommer in der Stadt festivities will be Olympiapark.
The theme for this particular festival site will be Bavaria, and the festivities will take place on Coubertinplatz and all around the Olympic Lake. Besides market stalls, food vendors, and rides, thee will also be a large summer stage with a full program of performances and events.
Some planned highlights include:
Big rides & games such as a ferris wheel, roller coaster, Oktoberfest favourites "Jumanji" and "Rio Rapidos", along with bumper cars
The largest maypole in the world
A special kid's program
Theresienwiese – Planned Program
Nothing could ever replace Oktoberfest, but there is set to be a fun and varied program at the Theresienwiese this summer too.
Here are a few of the planned activities:
Sporting areas for playing baseball/tennis, in addition to other fun activities like skateboarding and bouldering
A small music/art festival in the southern part of the grounds
Some stalls and rides from local Schaustellern
A palm garden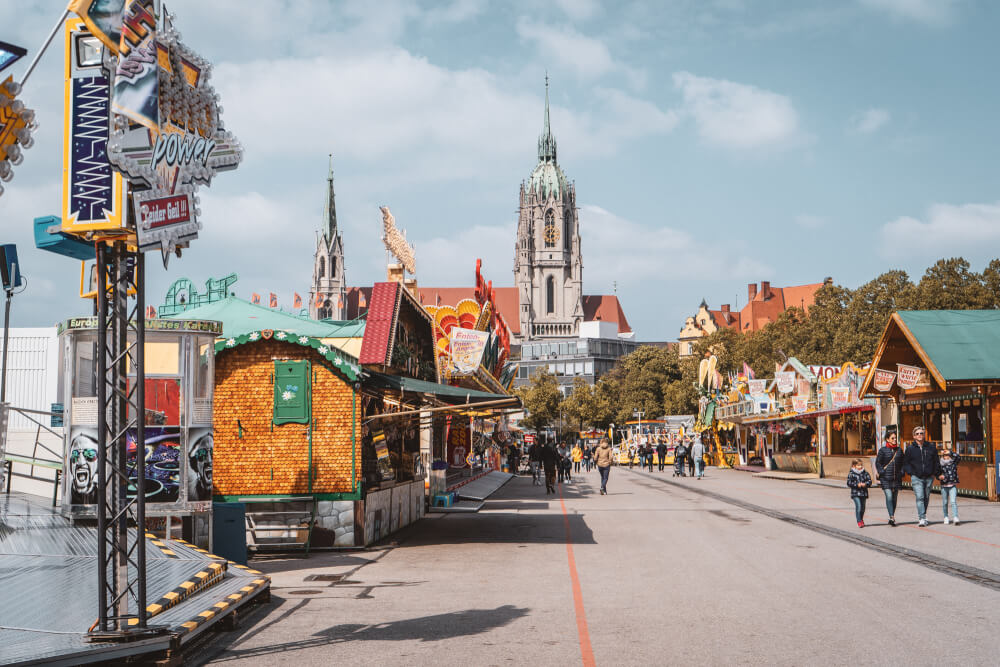 Königsplatz – Planned Program
While major concrete plans are not yet known for Königsplatz, there is talk of potentially another large 50m ferris wheel that would give amazing views over the area, as well as space for more Schaustellern to set up their stalls/attractions.
Other Potential Festival Sites
Again, while the event still does not have a final program established, it is expected that festivities will take place throughout the city. Other areas that will potentially host larger festival sites include the Werksviertel-Mitte, Bavariapark, and around the Friedensengel.
Sommer in der Stadt will also be accompanied by a cultural open-air program with performances, concerts, and shows spread across the city. The city's museums will supposedly play a large part in hosting these cultural events, with participation slated from Munich's Stadtmuseums, Valentin-Karlstadt-Musäum, the des Deutschen Theaters courtyard und the Celibedacheforum of the Gasteig.
Der Verband der Marktkaufleute und Schausteller (the Association of Market Merchants and Showmen) are also planning on hosting pop-up Auer Dult-esque markets where they will sell their wares in Mariahilfplatz, Orleansplatz, Weißenburger Platz and Wittelsbacherplatz. Food and rides will likely be present at these markets as well.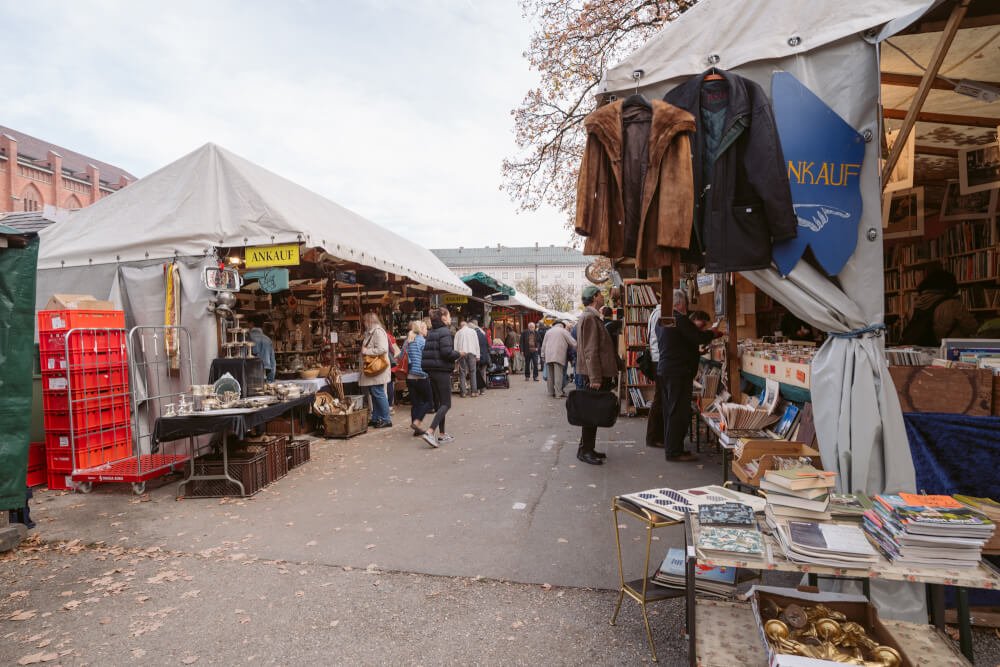 Last but not least, individual beer gardens will likely join in on the festivities too, with additional games/stalls joining existing beer gardens (much like at the Magdalenenfest happening right now in Hirschgarten). Exact plans however have not yet been announced.
For more info on the city's plans (including a full sports program), click here to read the official post in German.