*FYI - this post may affiliate links, which means we earn a commission (at no extra cost to you) if you purchase from them. Also, as an Amazon Associate, I earn from qualifying purchases. For the full scoop on what this means, feel free to check out our Privacy Policy and Disclosure.
Beautiful bored people of Munich – if you're looking for a fun and easy hike less than an hour away from the city, we just returned from a day hike at Schliersee up to the Hohenwaldeck Castle Ruins, and we can definitely recommend it if you're looking for a relatively easy hike with beautiful views.
Here's a guide on how to do it!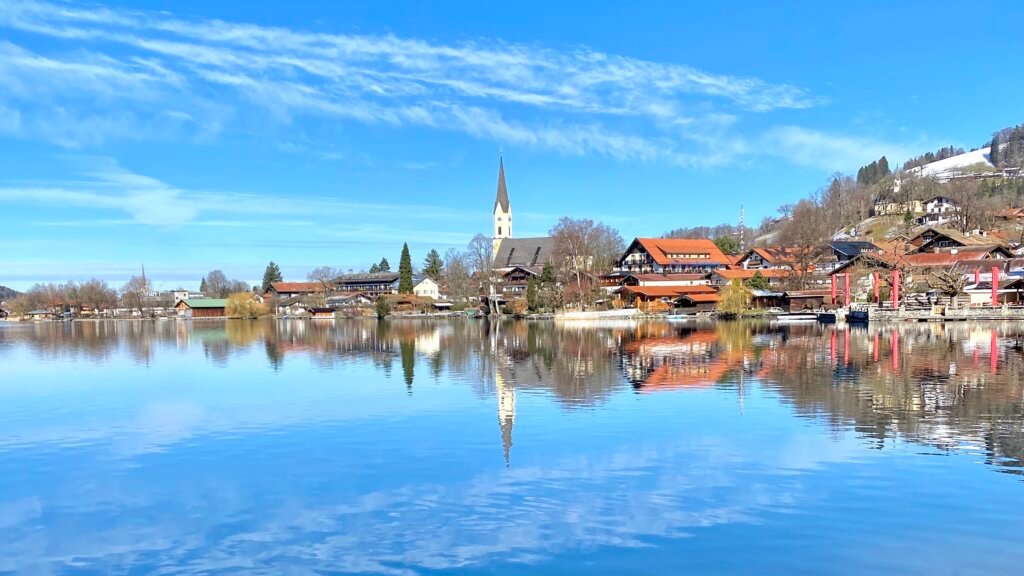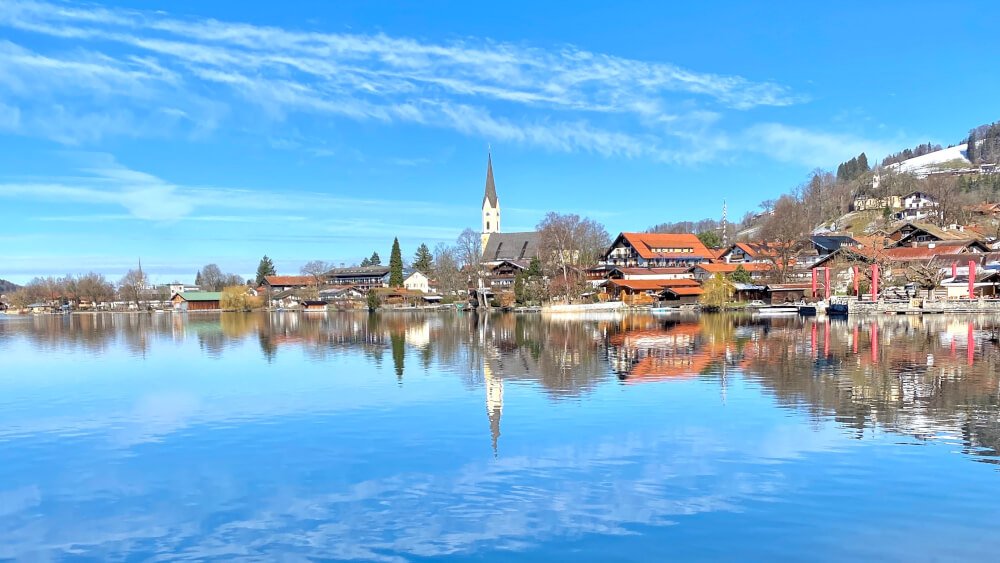 Schliersee and Hohenwaldeck Castle Ruins Day Hike: Basic Facts
Starting point: Schliersee Train Station (50 min away from Munich via BOB Train)
Difficulty: Easy
Duration: 4 hours
Distance: 9 km
Equipment: Hiking boots
Incline change: 250m
Season suitable: All
Hike Summary
Looking for a map? We gotchu. You'll find a Google Map of the hike in the next section.
STARTING POINT: Begin your hike from the Schliersee Train Station (about 50 minutes from Munich with the BOB train).
From the station, follow signs towards the lake (See being the keyword to look for!). Take a brief walk along a path by the lake before veering off on a gentle incline through some fields followed by a forest.
Approximately an hour after leaving the lake path, you will arrive at "Burgruine Hohenwaldeck", the ruins of a small hilltop castle and lovely view point over Schliersee.
Continue along the track which has a shorter but steeper descent until you arrive on the main road. After following the road to the lake, continue along the lake path until you reach "Rixneralm am See" a small hut on the edge of the lake, serving soups, sandwiches, cakes, and most importantly, beer (Tegernseer Hell).
Finish your hike by simply continuing along the lake-side path until you arrive back at Schliersee town. For an even easier hike, you can simply follow the path around the lake which will take roughly 1.5-2 hours.
A Map of the Hiking Route
Click here to view it on Google Maps
This Schliersee/Burgruine Hohenwaldeck Hike in Photos
Curious what this hike looks like? Here's a preview: