*FYI - this post may affiliate links, which means we earn a commission (at no extra cost to you) if you purchase from them. Also, as an Amazon Associate, I earn from qualifying purchases. For the full scoop on what this means, feel free to check out our Privacy Policy and Disclosure.
Confused by Munich's public transport system? Looking for a Munich zone map and an up-to-date list of fares?
This simple guide was created to help you understand Munich's (somewhat confusing) public transport system in a simple and concise way. Los geht's!
How to Use Public Transport in Munich: A Brief Guide
Munich operates on an honour-based fare system, which means there are no entry gates/barriers to any U-Bahns, S-Bahns, trams, or buses.
Instead, ticket controllers conduct random inspections for tickets (often dressed incognito). Those caught without a VALID ticket will be fined, so be sure to validate your ticket beforehand at one of the blue validation machines.
The ticket inspectors in Munich are notoriously merciless when it comes to having the right ticket, so it's not enough to simply buy a ticket – you must make sure your ticket is the correct one, and properly validated as well.
The easiest way to ensure you have the right ticket is by using the MVV Journey Planner or the MVG App.
The ticket you need depends on the following factors:
How many zones you're travelling through
How many stops you're travelling
How many trips you'll need
Your age
In terms of zones, Munich is divided into 7 tariff zones – the largest of which is the M-Zone, which includes most of the city center.
As a tourist, you'd most likely be staying within the M-Zone unless you're travelling to/from the airport. The more zones you must travel through, the more expensive your ticket will be.
For trips where you are only moving 4 stops maximum on regular buses/trams or only 2 stops maximum on the S-Bahn, U-Bahn or Express buses, you are eligible for a cheaper Short Trip (Kurzstrecke) ticket. Otherwise, you must buy a regular one-way ticket (Einzelfahrkarte).
All single tickets in Munich are one-way only. This means you can only use the ticket for a single trip in one direction, regardless of the validity time of the ticket. Transfers are fine, so long as you are travelling in a single direction).
If you plan to do a single trip, buying a single ticket makes sense.
If however you plan to use public transport multiple times throughout your time in Munich, then getting a stripe ticket, day ticket, or IsarCard (weekly/monthly pass) may make more sense.
Children are of course eligible for cheaper tickets. The discounts are as follows:
Children under 6: Travel free
Ages 6-14: Cheaper fares (exact rates below)
Youth 15-20: Eligible for the cheaper U21 Stripe Ticket
Munich Zone Map
As mentioned above, Munich is divided into 7 tariff zones. You can view a colour-coded map of the tariff zones here.
The zones (and their colours) are as follows:
M Zone (White): Encompasses the majority of the central Munich area
Zone 1 (Yellow)
Zone 2 (Red)
Zone 3 (Light Blue)
Zone 4 (Green)
Zone 5 (Orange): Where Munich Airport is located
Zone 6 (Blue)
Once you know which zones you're travelling through, buying the right ticket should be simple!
For a single trip, buy an Einzelfahrkarte for the zones you're travelling through (or a Kurzstrecke if travelling less than 4 stops on a regular bus/tram or less than 2 stops on the U-Bahn, S-Bahn, Express Bus)
If you plan to travel multiple times in a day, look into buying a day ticket for your zones
If you expect to travel multiple times but not necessarily all in the same day, consider buying a Stripe Ticket to validate as you go
If you expect to travel a lot within a week or month, consider buying an IsarCard
Current Prices for MVV Public Transport Tickets in Munich
(These prices came into effect on December 13, 2020, and are still valid as of July 2021)
Einzelfahrkarte Kurzstrecke: 1,70 Euro
Einzelfahrkarte Zone M/2 Zonen: 3,40 Euro
Einzelfahrkarte Kinder Zone M-6: 1,60 Euro
Streifenkarte: 14,60 Euro
Streifenkarte U21: 8 Euro
Gruppen-Tageskarte (Zonen M bis 5): 24,70 Euro
Single-Tageskarte (Zone M / 2 Zonen): 7,90 Euro
Kindertageskarte: 3,20 Euro
Fahrradtageskarte 3 Euro
IsarCards: Vary based on time of validity/zones. Click here for full list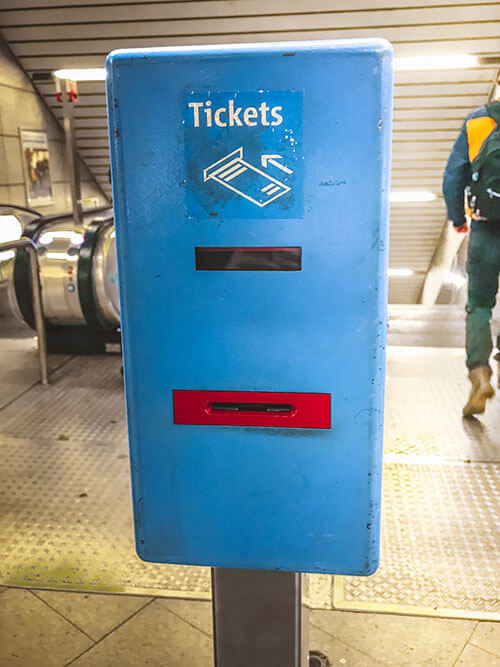 Any more questions about public transport in Munich?
Let us know in the comments! We hope you found this guide helpful.