*FYI - this post may affiliate links, which means we earn a commission (at no extra cost to you) if you purchase from them. Also, as an Amazon Associate, I earn from qualifying purchases. For the full scoop on what this means, feel free to check out our Privacy Policy and Disclosure.
In Munich, food options are endless. The problem is of course, making a choice. The good news is, we have a saviour in our midst to make this all easier: Munich food Instagram accounts!
 With thousands of restaurants in the city, keeping up with the hottest new restaurants and the coolest places to eat can be tougher than walking straight at Oktoberfest.
SO, if you're looking for foodie inspo in Munich, check out these incredible Munich food accounts that will have you drooling.
Munich Food Instagram Accounts You Need To Follow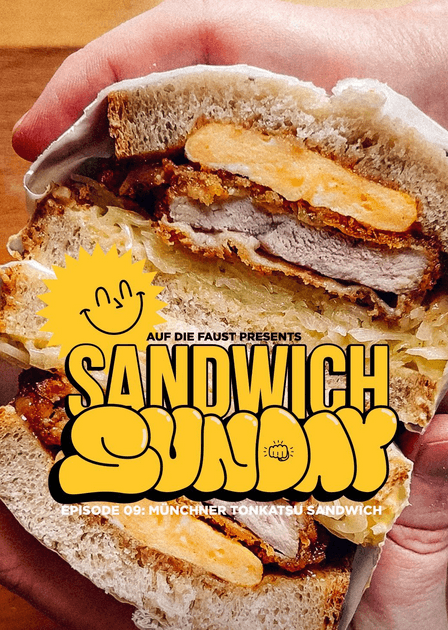 With a signature style of "holding food shots" and his iconic Sandwhich Sunday reels (and recipes!) @aufdiefaust has a droolworthy Instagram feed full of delicious takeaway foods, from donuts and burgers to tacos and poke bowls.
Fun fact: He also is the mastermind behind Terra Bar's amazingly authentic Mexican food and has founded his own company Taqueria Con Salsa in Munich! aka our local Mexican food hookup.
From drool-inducing flat lays to reels of pretty interiors and top 5 lists, @Pablo_eats has perfected the art of capturing Munich's best eateries.
One thing's for sure: this feed is guaranteed to make you hungry.
Stunning photography dominates the awesome foodie feed of @Foodkollektiv, whose skills can make even a casual slice of pizza on the street look like the most Instagrammable food ever.
Through Instagram, this food and coffee conoisseur is here to show you the best spots in the city, all in a gloriously beautiful way.
No doubt, @munichfoodguide is THE Munich food feature account to follow if you want a consistent stream of deliciousness to drool over.
This account has a gorgeous feed filled with all kinds of cuisine. Plus they have some great recipe video content, so what more could you need in a food 'gram!
The best things in life are simple, like the straightforward handle of @genussverliebt_ and their sharp/vibrant food photography that will have you drooling over your screen.
The Instagrammer knows where to eat, and wants to show you where too!
Bright, beautiful food photos play a starring role in the yummy feed of @miasanfoodies, an account that conveniently provides star ratings for each place visited.
Whether it's coffee, cocktails, desserts or food from every cuisine, this OG Munich food feed has it all (including, what we'd say is a pretty clever name!)
This tasty Instagram account documents all the Asian eats in Munich (and Europe!), with a unique and gorgeous aesthetic that will keep you scrolling and drooling.
No doubt, @i.m.hongry is a dynamite account to follow if you're looking for proper Asian cuisine abroad from a fun and eager source.
The gorgeous feed of @i.love.munich.food will not only make you hungry, but will immediately make you want to be friends with them.
This Instagrammer's feed is packed with beautiful photos of indulgent meals that fill entire tables, begging the question: "can we join you next time?"
This lifestyle powerhouse has one of the most aesthetically pleasing feeds in the city, with gorgeous warm tones and a nostalgic vibe that will have you itching for a new adventure, even just in your own city.
If you're a fan of stunning flat lays, this is an account you need to follow!
Did We Miss Any Of Your Favourite Munich Food Instagram Accounts?
Let us know in the comments!