*FYI - this post may affiliate links, which means we earn a commission (at no extra cost to you) if you purchase from them. Also, as an Amazon Associate, I earn from qualifying purchases. For the full scoop on what this means, feel free to check out our Privacy Policy and Disclosure.
Hello, beautiful bored people of Munich. As we dive further into November, great events are coming in hot! Check out these exciting Munich events weekend 45 is bringing for you!
This weekend not only has movies, Christmas Markets, and the NFL in Munich (wild right?!) but so much more in store. You will for sure not be bored this weekend, we promise!
Munich Events this Weekend
Free Events, Activities, and American Football
This November weekend is filled up with a multitude of free events and great selections of activities for all ages. Have a look below to find your weekend plans in Munich and get all the great details about the NFL's exclusive German introduction event!
Transit Rooftop Bar Christmas Market
The Christmas Market season is around the corner. You can start it off right with the Transit Rooftop Bar Christmas Market.
This market will boast organic Glühwein, cozy vibes, street food, and curling rinks. The market will last until the 23rd of December. Specific times can be found on their Facebook page. Enjoy!
When: Thursday, November 9th, 2022 // Sunday, November 13th, 2022
Where: Atelierstr. 4 | 81671 München
Cost: FREE
Turntable Thursday at Cafe Crönlein
Are you not a fan of average-sized clubbing? What about micro-clubbing?
This Thursday at Crönlein ZIAD and DJ Ted Benz will be on the line-up. So if you are in the mood for some good tunes and small clubbing try this out.
When: Thursday, November 10th, 2022 // 6 PM
Where: Cafe Crönlein

Cost: FREE
Super Books 3
The third edition of Super Books will be held this weekend. This event will focus on reading with artists, designers, and alternative publishers showcasing their publications.
Radio 80000 will also set up its studio and broadcast live performances with DJ and sound. On Friday starting at 9 pm Cosmica Bandida will perform. The artist duo plays experimental lo-fi cumbia.
If you are an auditory and visual learner this is perfect for you!
When: Friday, November 11th, 2022 4 PM – 11 PM // Saturday, November 12th, 2022, 12PM – 8PM
Where: Haus der Kunst
Prinzregentenstraße 1
80538 Munich
Cost: FREE
Restart Festival
The pandemic has and continues to affect us all in various difficult ways. This Restart Festival is looking to celebrate community and bring people together.
The program is quite robust and includes hands-on activities, concerts, film screenings, exhibitions, and much more.
This festival takes place at multiple locations. There are buses that will take you between the sites for free. For the specific locations and bus schedules check out their website.
When: Saturday, November 12th, 2022 // 5PM -10PM
Where: Various
Cost: FREE
NFL at Allianz Arena
Yeah, you heard us, the NFL is coming to Munich. Take a break from those European football games this weekend and check out America's version of football!
Unfortunately, tickets for the game are sold out. However, you can view the game and get involved in some surprise filled giveaways at Augustiner Klosterwirt, where The Kansas City Chiefs will be holding a massive fan event full of AMAZING giveaways!
"Break" out of the huddle this weekend and experience some of that great gridiron action!
When: November 10-13, 2022 // Daily 5 P.M-Midnight & Game day on Sunday starting at 2P.M
Where: Augustiner Klosterwirt
Lost Treasures at Lost Weekend
Your favourite cafe is quickly becoming our favourite thrift store. This weekend small vendors will be at the lost weekend selling clothes and various items.
The Lost Weekend will still be open during the event so enjoy some nice coffee and snacks while you browse the lost treasure that will become your next going-out outfit!
Conversely, if you want to lighten your closet you can rent a stall for 20€.
When: Sunday, November 13th, 2022 // 12PM – 4PM
Where: Schellingstraße 3, 80799 München
Cost: FREE
Film School Fest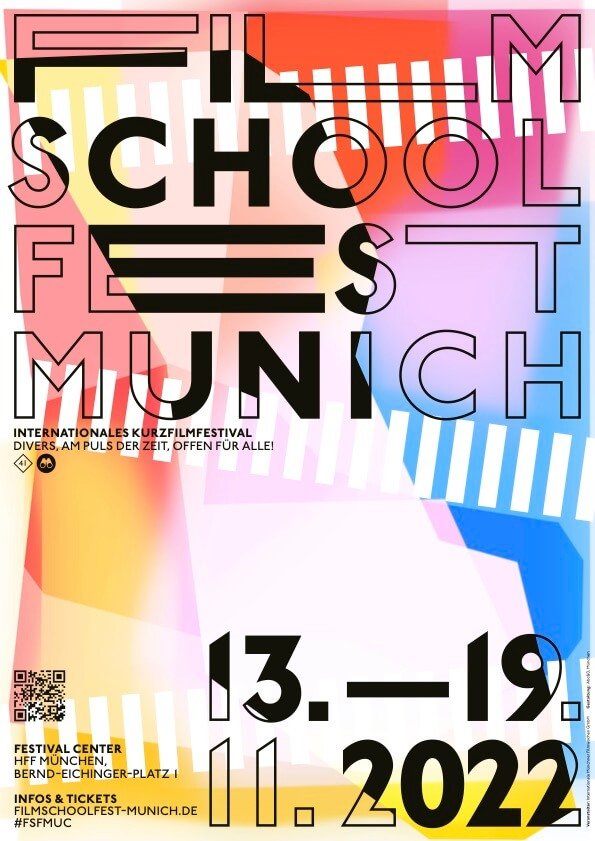 Starting on Sunday will kick off the 41st Film School Fest. This festival will include various programs that will feature multiple short films.
You can buy a festival pass for the entire festival or you can pick and choose what programs seem interesting to you. Tickets can be bought on their website.
If you are a lover of great cinematography try out one or multiple of their artistic films.
When: Sunday, November 13th, 2022 // Saturday, November 19th, 2022
Where: HFF Audimax, München
Looking For Other Deals or Cool Things to Do in Munich?
We always make sure to keep our event calendar up to date with the latest and greatest upcoming activities. Check it out here if you are interested in more than the few above-mentioned events!
If you're still strapped for ideas on things to do this weekend, check out Groupon. If it's your first purchase, you can use the code HALLO to save 20% off any of their local deals, which means you can splurge on cool experiences like restaurants, alpaca walking, and even hot air balloon flights at a steep steep discount. Click here to browse.