*FYI - this post may affiliate links, which means we earn a commission (at no extra cost to you) if you purchase from them. Also, as an Amazon Associate, I earn from qualifying purchases. For the full scoop on what this means, feel free to check out our Privacy Policy and Disclosure.
Hello beautiful bored people of Munich and welcome to Munich Events Weekend 21! With an extra long weekend comes an exttraaa long list of events. There's more than plenty to do and plenty of fun to get into this weekend!
Free Events, Activities and Festivals This Weekend in Munich
This weekend is filled up with so many free events and great selections of activities for all ages. Have a look below to find your weekend plans in Munich.
Work A Tonic Afterwork Party
Come and join us for the upcoming Work-a-Tonic party, held at the Eisbachterrasse or the Tivoli (in case of rain). There will be spritzers, gin and tonics, and tasty street food to celebrate the best part of the day together. A DJ will keep things lively, so come enjoy and unwind after work!
VIP lounges are available (can accommodate up to eight people) for €199. Lounges come with one bottle of gin, ten mixers with service, and a chill lounge area, perfect for lounging in style.
When: Thursday, May 25, 2023 // 6 p.m. – 12 a.m.
Where: Am Tucherpark 7
Cost: Free Admission
Summer Party At Bar Am See
Come and get to know the 25h hotel and Bar Am Se/Hause scene as they kick off the start of their summer season this Thursday!
After-work drinks start at 6 and there will be a DJ to make sure the evening's ambience is just right.
When: Thursday, May 25, 2023 // 6 p.m – 11 p.m
Where: Kleinhesselohe 3
Cost: Free admission
Haus der Kunst Free Friday
Haus Der Kunst invites you to enjoy a priceless experience at no cost every last Friday of the month from 4—10 pm. Encounter like-minded individuals and engage in creative exchange while exploring our exhibits.
The education department is eager to welcome you with a cross-generational program and family tours. You can participate in free children's tours, short guided tours, and even open atelier for a chance to create your own art pieces.
When: Friday, May 26 // 4 p.m. – 10 p.m.
Where: Prinzregentenstraße 1
Cost: Free Admission
Open Air Theatron Pfingstfestival
FInally after its pandemic pause, the Theatron Pfingstfestival will take place over the upcoming long weekend at Olympiapark from May 27th to May 29th.
Even after all these years, the festival remains true to itself, with a colorful mix of subcultures and newcomers across all aspects of pop culture. The open air will feature musicians of all genres, and local and visiting artists will blend together for a free event you won't soon forget!
When: May 27 – 29, 2023 // various times, check their website for full details
Where:  Olympiapark
Cost: Free admission
Kulturstrand Female Friday DJ Party
Come on out on Friday for an all-female DJ party! Hosted by Jeyrototo, ladies can enjoy the open air of Corneliusbrücke while celebrating with their fellow sisters.
Admission is free but donations are more than welcome!
When: Friday, May 26, 2023 // 5 p.m. – 10 p.m.
Where: Corneliusbrücke
Cost: Free Admission (donations welcome)
Live Band Karaoke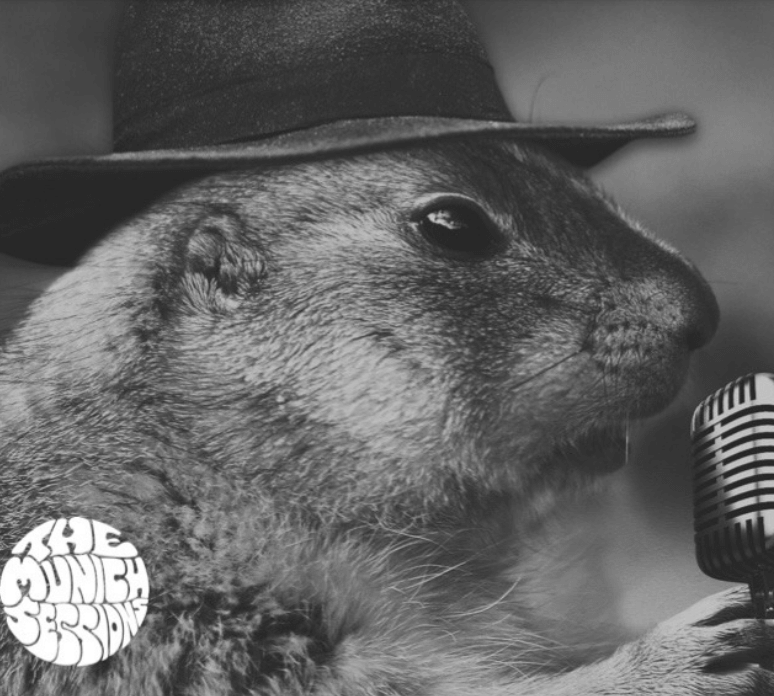 Lost Weekend Munich is hosting an open karaoke party on Saturday night! Come on down to the support of a full band to sing your heart out and show the city what you've got.
Don't worry about knowing all the words, there will be a  projector showing you the parts you're missing and of course a crew of  musical professionals backing you up.
Make sure to sign up quickly though,  the event only runs for two and a half hours. Doors open at 7!
When: Saturday, May 27, 2023 // 8 p.m. – 10:30 p.m.
Where: Schellingstraße 3
Cost: €2
Turntable Tennis 5th Anniversary
Import Export is inviting all DJs to their Open Decks and Table Tennis session! Whether you're a vinyl enthusiast or a CDJ maestro (note: you'll need two USB sticks), bring yourself and your music! If you're new to DJ-ing and want to test your skills in front of a friendly crowd, this is the perfect opportunity.
Diversity in music is encouraged, free to express your musical spirit without constraint. Also if you would like to play some table tennis while you are there, that would also be acceptable!
When: Sunday, May 28, 2023 // 6 p.m. – 9 p.m.
Where: Schwere-Reiter-Str. 2h
Cost: €3
Open Air Salsa Dancing
Explore the thrill of a salsa party where dancers, regardless of their skill level, can gather together to dance and to connect with fellow salsa enthusiasts.
With an energetic ambiance and music that's bound to get you swaying, come on out to Barer Straße and enjoy the evening! Whether you're a veteran or beginner dancer, a complimentary salsa party is an excellent way to have a good time while also improving your dance skills!
When: Sunday, May 28, 2023 // 6:30 p.m. – 8:30 p.m.
Where: Barer Straße
Cost: Free Admission
Looking For Other Deals or Cool Things to Do in Munich?
We always make sure to keep our event calendar up to date with the latest and greatest upcoming activities. Check it out here if you are interested in more than the few above mentioned events!
If you're still strapped for ideas on things to do this weekend, check out Groupon. If it's your first purchase, you can use the code HALLO to save 20% off any of their local deals, which means you can splurge on cool experiences like restaurants, alpaca walking, and even hot air balloon flights at a steep steep discount. Click here to browse.