*FYI - this post may affiliate links, which means we earn a commission (at no extra cost to you) if you purchase from them. Also, as an Amazon Associate, I earn from qualifying purchases. For the full scoop on what this means, feel free to check out our Privacy Policy and Disclosure.
Hello, beautiful bored people of Munich! We hope you had a great Halloween and enjoyed that perfectly-timed holiday Tuesday holiday…and are looking forward to more great events this weekend!
As we move into November it's time to let go of that spooky season and grab a hold of a hot cup of Glühwein. This weekend as always, there are many fun events in store. From clubbing to free tech repair, hope you enjoy it!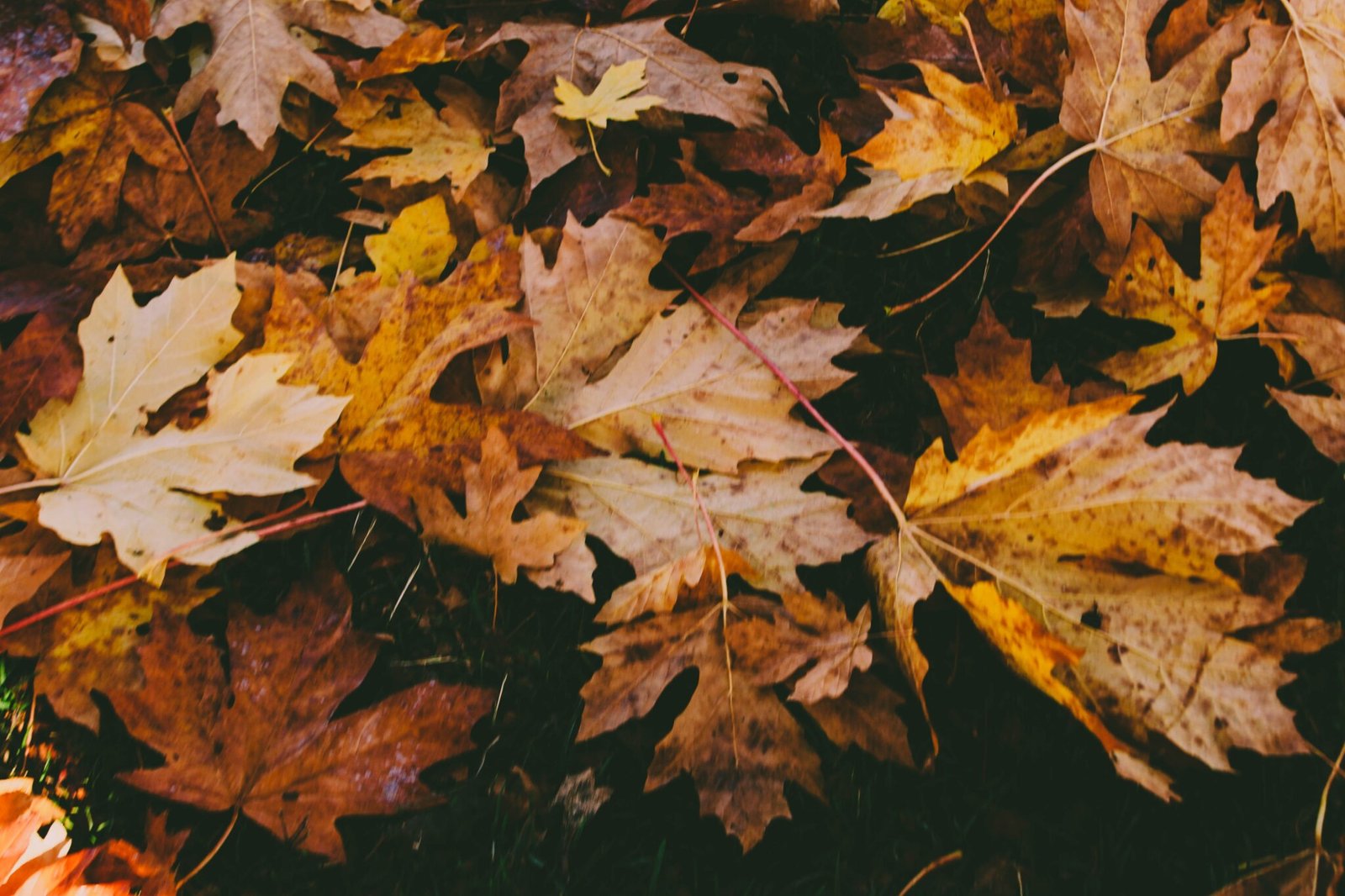 Munich Events this Weekend
Free Events, Activities, and Festivals
This November weekend is filled up with a multitude of free events and great selections of activities for all ages. Have a look below to find your weekend plans in Munich.
After Work Gin Tasting
Are you a fan of after work events? Whiskey tastings? …Have you ever had a gin tasting before?
This Thursday Gin City is offering a gin tasting that will include 5 different gin and tonics. If you are also one of those people who prioritises some great snacks with their tastings, there will be canapés included as well!
The event will take about 2.5 hours so plan accordingly. You can register via the Gin City homepage.
When: THURSDAY, NOVEMBER 3, 2022 // 6:30 PM – 9:00 PM
Where: WERK12 | Ground floor // Speicherstrasse 20
Cost: 79,00 €
Haus Der Kunst Free Entry Thursday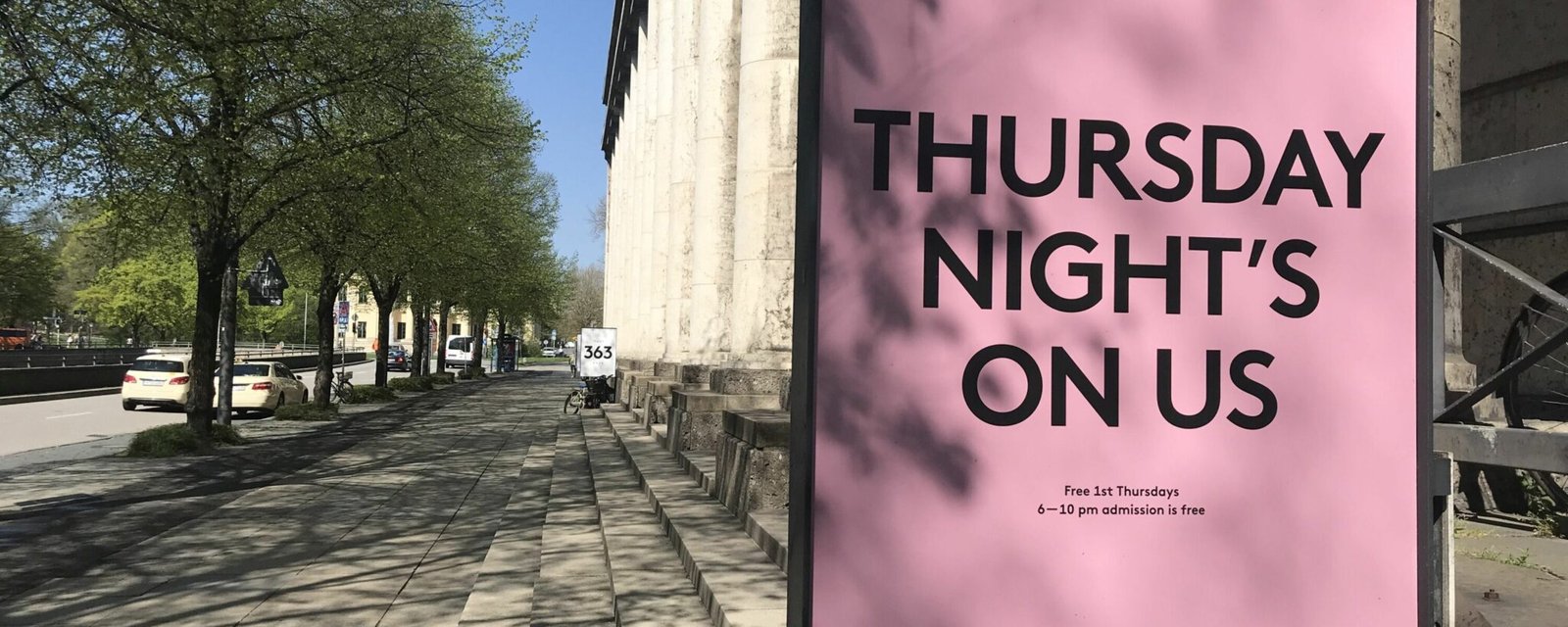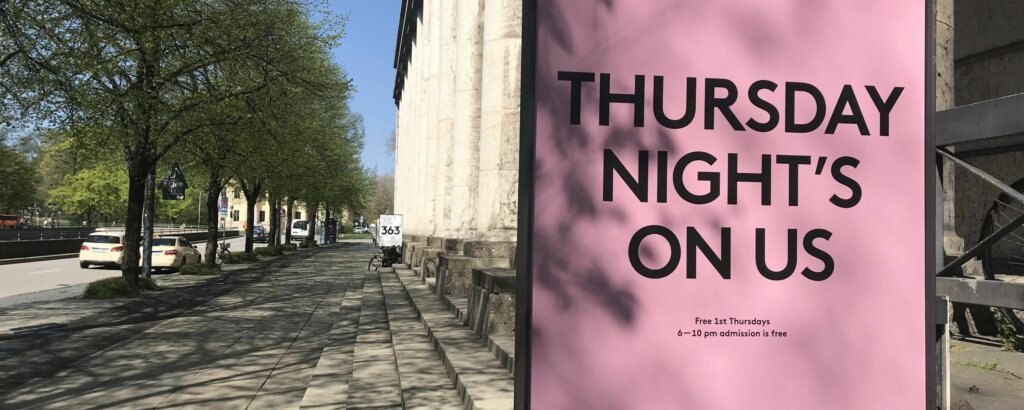 Do you like art? Do you LOVE art on a budget? If you are a Munich like us, most likely it's a big yes!
Every first Thursday of the month the Haus der Kunst is offering free entry between 6 and 10 PM. If you are craving some artwork and don't wanna spend too much check this event out!
When: THURSDAY, NOVEMBER 3, 2022 // 6 PM – 10 PM
Where: Haus der Kunst // Prinzregentenstraße 1

Cost: FREE
Jazz Fest Munich
Guess what music lovers? This year is the 33rd annual Munich Jazz Fest!
The line-up is long and star-studded, so don't miss your chance to hear some great music this weekend. Plus the event is even being set up in coordination with the German Jazz Union. Therefore, it will be officially great!
There are multiple locations for this event and will even include an after party at the Blitz nightclub in the Deutsches museum. So make sure you double-check the location when buying your tickets!
When: Thursday, November 3rd, 2022 – Saturday, November 5th, 2022 // 8 PM – 12 AM
Where: Kulturforum/Sudetendeutsches Haus // Hochstraße 8
Cost: 23,80 € – 35,00 € (per ticket)
Culture Clubbing Lenbach Haus
Hey! All our Munich students out there, this is an especially perfect plan for you!
Would you consider yourself cultural? Would you consider yourself a party goer? This weekend those become one and the same with CultureClubbing put on by StudentenWerk.
The first 100 students at this event get a free drink or soft drink. So put down those books for a minute and experience some culture this weekend!
When: Thursday, November 3rd, 2022 // 10 PM
Where: Import Export // Schwere-Reiter-Str. 2
Cost: FREE until 1 AM (after 5€ )
Korean Music Night
Calling all K-POP fans, we've got the special recommendation for you! This event will focus on K-POP and K-HIP-HOP with a focus on authenticity.
The lineup will include DJ ROO and there will be Soju as well! If you want great drinks and great music try this event.
If you also are looking for a discounted ticket you can follow their account and share their event for a cheaper ticket!
When: Friday, November 4th, 2022 // 10 PM – 5 AM
Where: München, Sonnenstraße 24-26
Cost: 18€
Flea Markets In Munich
Neighbourhood Wide Flea Markets
We hope you didn't think that November would be the end of the Neighbourhood Wide Flea Market. It is back this weekend and better than ever. Located in Maxvorstadt, a hip part of town with even hipper clothing.
You know the drill, similar to last week's neighborhood market, this one allows residents to sell goods on their own front lawns for a cozy suburban flea market.
So if you are in the mood for some shopping and are keen to know more about Munich try the Neighbourhood market this Saturday in Maxvorstadt!
When: Saturday, November 5th, 2022 // 10:00 AM – 4:00 PM
Where: Maxvorstadt
Cost: FREE
Night Flea Market
It's November and guess what, The Night Flea Market is back! Joining the flea market this weekend is also the Street Food Market. If you are hungry and want a new jacket, try this event out.
This market has a unique atmosphere with live music, street food (loads of tasty trucks!), and drinks available. Stop by if you are a fan of sustainable fashion! You can buy tickets on their website.
When: Saturday, November 5th, 2022 // 5:00 PM – 12:00 AM
Where: Reitknechtstraße 6
Cost: 4€
Birria Tacos PopUp
Have you been craving Mexican cuisine? Maybe you are just tired of schnitzel and Bratwurst?
If either of those things applies to you try out Tacos De Birria, there will be tacos, handmade tortillas, and nachos…Did we also mention there will be wine? Shout out to Vino Infernale!
Stop by this Sunday for some great food, music, and drinks. Keep in mind this is a cash-only event.
When: Sunday, November 6th, 2022 // 12:00 PM – 6:00 PM
Where: Kochelseestr. 9
Cost: tbd
Repair-Café Schwabing
Did your favorite shirt just lose a button? Did you finally pull that thread and your whole jacket unraveled? Is your suitcase wheel stuck?
Well, don't throw away your belongings just yet. The repair cafe offers a sustainable alternative to buying new clothes. Just fix them!
This event is usually held on the first Sunday of the month. They will help you repair clothes as well as technology, no repair skills are necessary. Please just bring one item only you need for repairs, that way they can make sure to have enough time to help everyone!
When: Sunday, November 6th, 2022 // 2 PM – 5 PM
Where: Seidlvilla Nikolaiplatz 1b
Cost: FREE
Looking For Other Deals or Cool Things to Do in Munich?
We always make sure to keep our event calendar up to date with the latest and greatest upcoming activities. Check it out here if you are interested in more than the few above-mentioned events!
If you're still strapped for ideas on things to do this weekend, check out Groupon. If it's your first purchase, you can use the code HALLO to save 20% off any of their local deals, which means you can splurge on cool experiences like restaurants, alpaca walking, and even hot air balloon flights at a steep steep discount. Click here to browse.