*FYI - this post may affiliate links, which means we earn a commission (at no extra cost to you) if you purchase from them. Also, as an Amazon Associate, I earn from qualifying purchases. For the full scoop on what this means, feel free to check out our Privacy Policy and Disclosure.
UPDATE: Unfortunately, due to rising infection rates and stricter lockdown measures, the City of Munich has since decided to cancel this year's Christmas markets.
It's official: the City of Munich has unveiled its plans for the Münchner Christkindlmarkt this year, and it's set to begin as scheduled on November 23.
The Münchner Christkindlmarkt, no doubt the most popular Christmas market in the city, usually takes place every year at Marienplatz and surrounding streets in Munich's Altstadt.
With the popular Christmas market at Munich Airport already cancelled for this year, along with dozens of other large markets across Germany, many wondered whether or not Munich's main Xmas market could take place in 2020, given current circumstances.
The City has now confirmed however that the market will begin as planned on November 23, albeit with new measures in place to ensure compliance with social distancing, current hygiene measures, and contact tracing.
Here is an overview what to expect, according to this official announcement via Muenchen.de.
An Expansion of the Christmas Market Area
To ensure there is adequate space for social distancing measures, the market area (in previous years concentrated just to Marienplatz and the Rindermarkt) will be extended to Karlstor (Stachus) and the entire Sendlinger Straße.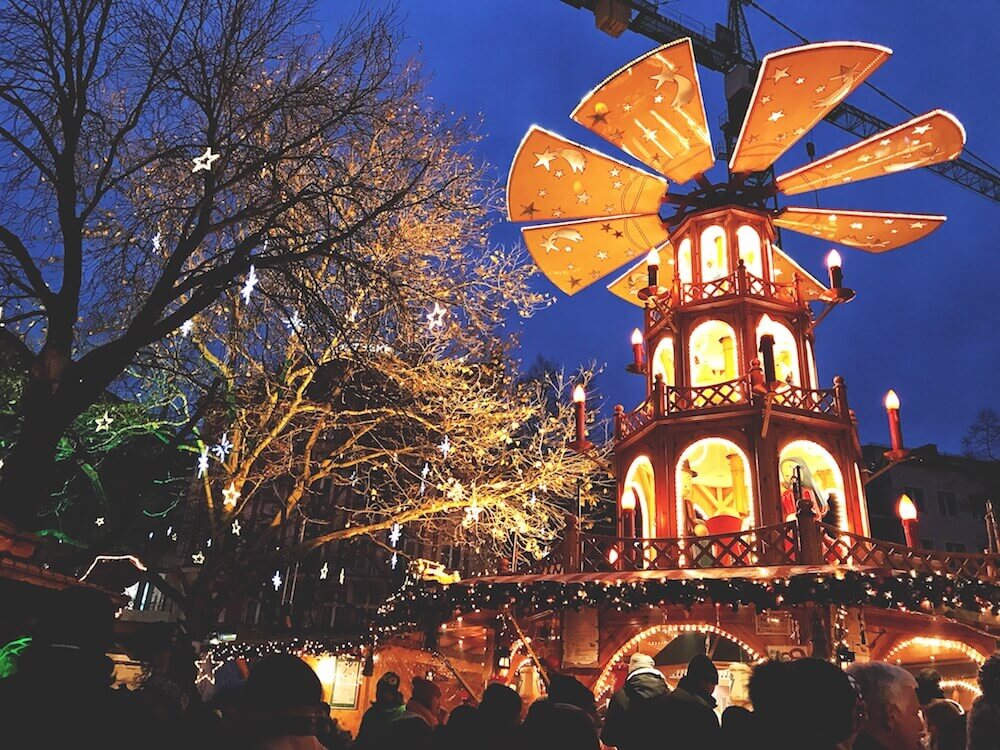 A Mask Requirement While Shopping
When shopping at the Christmas market stalls, there will be a mask requirement that is strictly monitored by security (whose presence will be increased this year to ensure compliance with hygiene measures like these).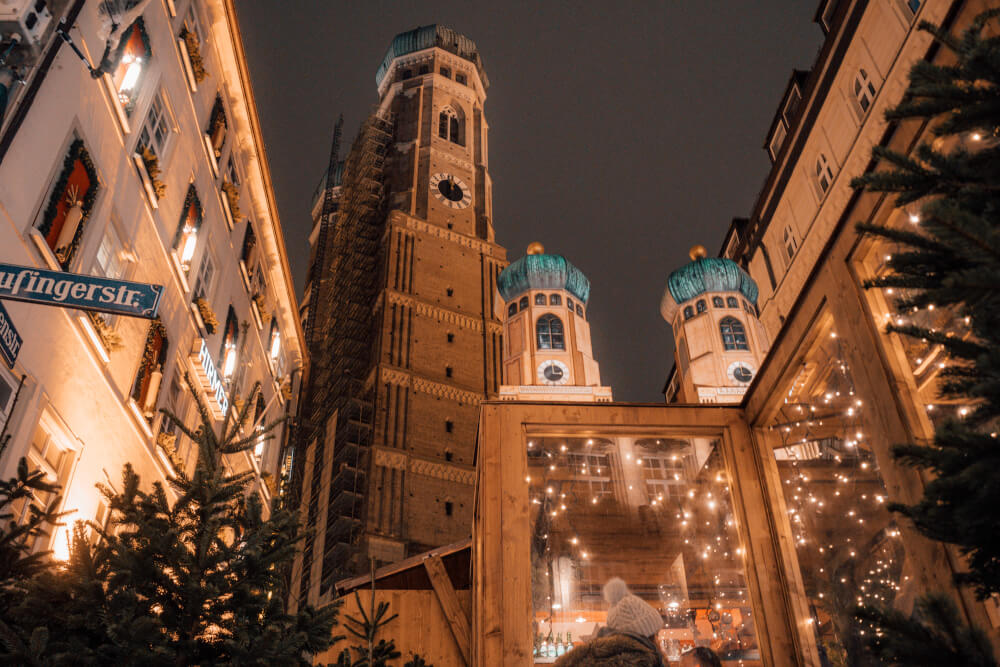 Designated Food Areas
The Munich Christmas Market this year will also have special designated catering areas with bar tables ("gastro islands") where guests will have to register with their information and contact details, similar to the system currently in place at all Munich gastronomic institutions.
These designated areas will be the only spots at the market allowed to sell alcoholic beverages.
An Alcohol Ban Outside of Designated Areas
On that note, Glühwein and other (alcoholic) drinks cannot be consumed outside of the aforementioned "gastro islands", meaning no sipping glühwein and strolling around!
A Possibility to Extend Until January 10, 2021
Lastly, given the devastating blow to business this past year, market traders will be given the option to extend their participation until January 10, 2021 if they choose.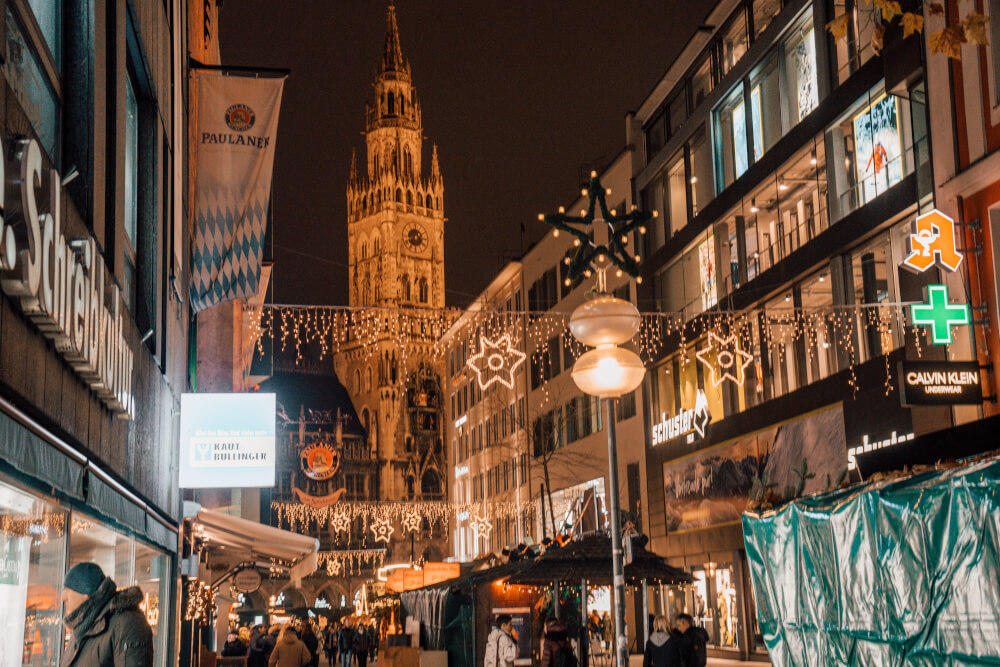 A Final Note About Munich Christmas Market 2020 Plans
It is important to note though that this plan is (of course) contingent on infection rates remaining controlled in Munich, so plans can change very quickly.
We will update this post should anything change, but be mindful of this before making any plans around this market, or others.
For a full list of German Christmas market cancellations in 2020, click here.