*FYI - this post may affiliate links, which means we earn a commission (at no extra cost to you) if you purchase from them. Also, as an Amazon Associate, I earn from qualifying purchases. For the full scoop on what this means, feel free to check out our Privacy Policy and Disclosure.
Seeking to fulfill your New Year's resolutions or simply seeking some basics about gyms in Munich? Save the hard work for the gym, have a look at our list below of gyms in Munich where you can find the best membership deals!
With the many gyms available in Munich, it can be hard to decide which one is best for you to sign up to, and let's face it, sometimes the German barrier can also be a bit tedious. But have no fear! We've got the details broken down and shared all of the membership deals to save you time and money.
Whether you're a beginner or a certified #Fitfam member, this post will certainly have something for everyone who's keen on finding a great studio at a great price. So, let's get started and explore the different gyms in Munich!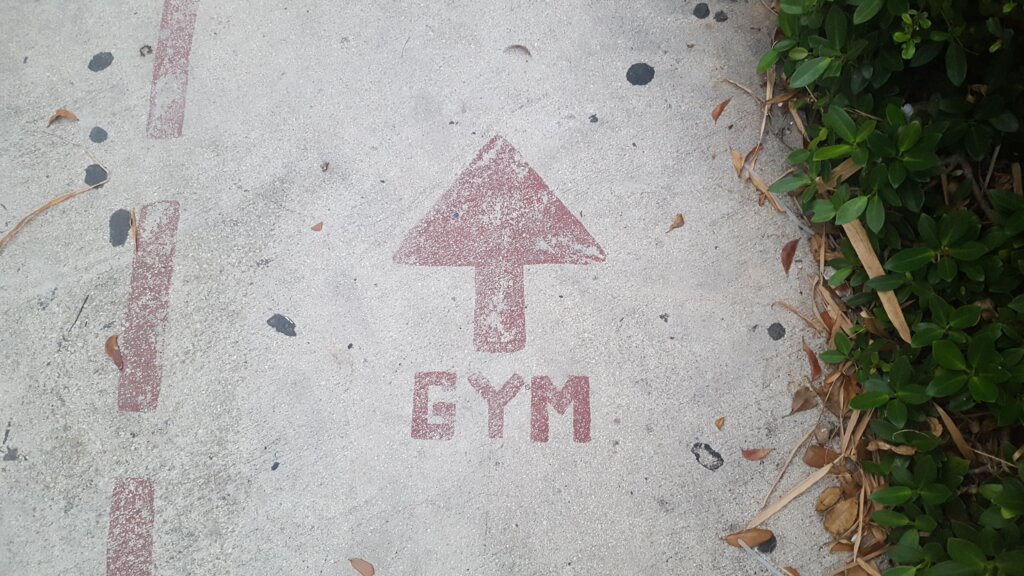 *Disclaimer* We are not sponsored or paid to promote any of these gyms, we are just sharing what we've found plus the experience of our team.
Clever Fit
If you are seeking a gym that has the perfect blend of modern amenities but at a budget friendly basis, then Clever Fit would be the best choice for you.
With a multitude of locations in and around the city, Clever Fit is an especially good choice for Munich residents who commute from outer rings or don't live in the direct heart of the city center.
Clever Fit offers a great combination of fitness, wellness and relaxation. They have a wide range of digital fitness amenities (we are big fans of the ability to watch Netflix while doing cardio there!), including a cryo chamber for those with serious fitness goals. Next to that they offer the standard weight rooms, group courses, a special ladies only section and a super great massage bed.
For January membership deals, they offer three different options which all include a waived sign up fee. However, if you sign up at their Neuhausen location (which has been newly renovated) they will offer the first 2 months for only 5€ each.
The first option is a 24 month contract for 19,90€ a month, the second is a 12 month contract for 24,90€ a month and the third option is their Flex rate. The Flex rate is 29,90€ a month but offers the ability to cancel on a monthly basis versus a contracted duration.
Locations: Neuhausen, Berg am Laim, Giesing, Westend, Unterföhring, Nord, Aschheim, Unterhaching, Oberhaching, Aubing, Ismaning,Dachau, Vatterstetten, Garching, Olching & Neufahrn
Cost: Three different options, two with contract one with a monthly cancellation option
McFit
Love to work out, but not so keen on going solo? McFit is probably your best pick! One unique feature they offer above the rest is the opportunity to bring plus ones to the gym on a regular basis!
Although McFit has a small selection of studios across the city, they sure make up for it with all they have in their studios. With the standard machines, free weights and course rooms, they also offer the bonus of allowing you to bring a workout buddy on the weekends with you.
They currently have a sign up option running through January that includes a waived sign up fee, your first three months will cost only 5€ each as well as a discounted membership fee starting the fourth month at 24,90€ instead of their regular monthly fee of 34,90€. Plus they will give you two coupons for you to share with friends that will give them one month of free membership.
Locations: Obergiesing, Laim, Schwabing & Forstenreid
Cost: 5€ for each of your first three months + no sign up fee
Fit Star
If your gym goals in Munich are set on finding the most accessible option for the best price, we'd have to hand this over to Fit Star. With over five different studios throughout the city, and a monthly rate under 25€, they have a pretty good deal going.
In general, Fit Star studios are quite large. They include multiple weight, machine and cardio rooms with a few studios for their multitude of courses offered (even online course for those a bit too shy to join in person!). Their facilities also include parking, Wi-Fi and our personal favourite, they are open 24/7 year round.
For their January membership deals, Fit Star has two options available. The first is the option to have your sign up fee waved. This applies to those signing up for a new membership for a 13 or 23 months term. The monthly basic fee would then be 23,90 € ( for the 13 months term) or 19,90€ (for the 23 months term).
The second January membership deal is the option to receive your first three months free (after which your monthly fee is € 23.90 per month) when signing up for a new membership for a 15 month duration. Of course, you would still need to pay the initial startup fee of 38.90€
And of course, you have the opportunity to register online as well as even cancel your membership online-which we find to be a pretty decent advancement in German convenience.
Locations in Munich: Schwabing, Berg am Laim, Giesing, Laim,Neuhausen,Pasing,Perlauch,Neureid, Sendling & Trudering
Cost: Option 1: No start up fee or Option 2: First 3 months free
Fitness First
Fans of big fancy gyms rejoice! If your aim is to find a fitness center with all the bells, whistles and pool, then Fitness First should be first on your list.
Pools are not always the standard inclusion with gyms in Germany (we've sadly come to acknowledge), but Fitness First has some great options if your main style of workout is aquatic.
Fitness First is currently running a January limited special that offers eight weeks free plus the option to cancel on a monthly basis within your first three months if you find out the deal isn't for you (we love an easy to cancel gym membership). Additionally, they offer a pretty cool option of pausing your membership if you want a break but want to avoid paying the starting fees all over again.
Fitness First has a variety of very central locations in Munich, with some even being more spa and wellness focused aka rooftops, tanning salons, massages and the works! Plus they even offer childcare in some of the locations. Due to this variable per location, we'd recommend you check out their website for the most exact pricing offers.
Locations in Munich: Haidhausen, Schwabing, Laim & Marienplatz
Cost: Starting at 16,90€ per week, check out their website here for full details
Gold's Gym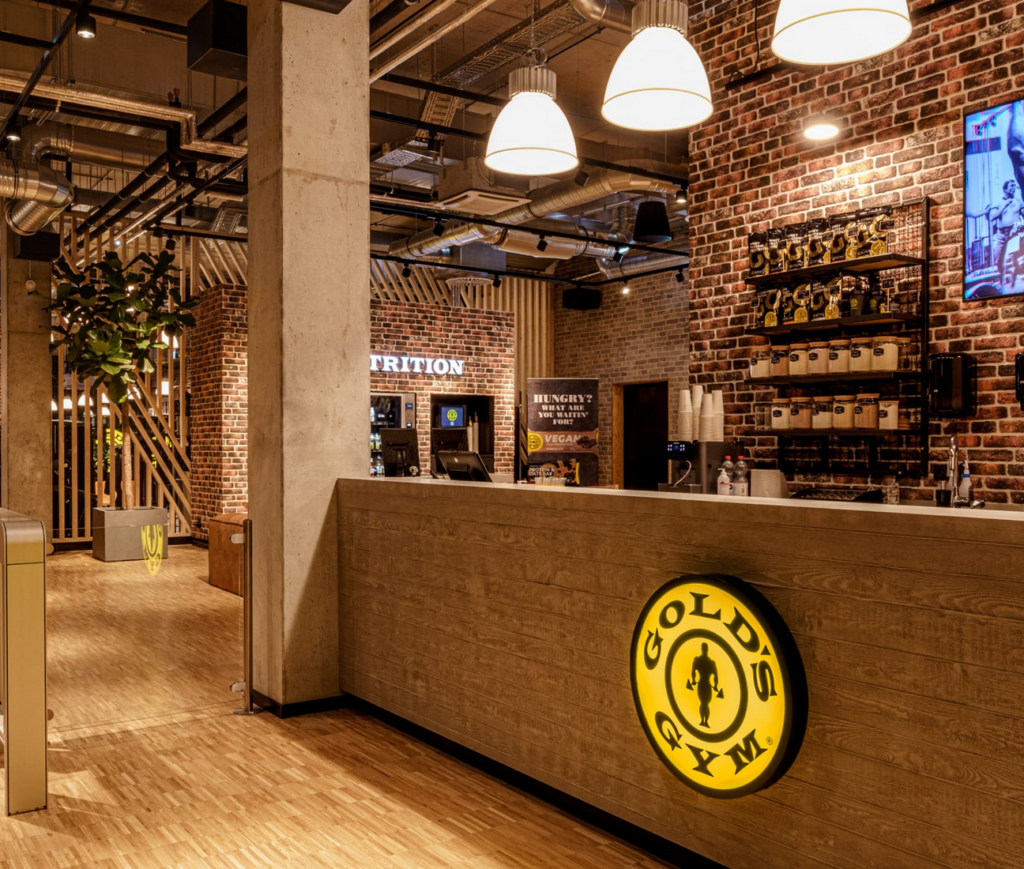 American expats, we know you're feeling homesick so this one is for you..also all ya'll OG gym rats we know this is where your mighty muscles dream of. Yes, Munich does in fact now have it's very own Gold's Gym available to go and channel your inner Arnie.
Probably one of the most aesthetic and dare we say, themed gyms in Munich, Gold's Gym is a Munich muscle growers paradise. With exposed brick, large lofty ceilings and a fresh , quirky deco design, it's a pretty stunning sight.
Sadly the one location it offers is not as much. However, before you get down we've got some good news on that. If you sign up for a Gold's Gym membership in Munich, it will also allow you access to any of the McFits around the city as well!
The January membership special currently being offered is a 10€ discount from their regular membership fees. If you sign up now, instead of their mothly rate of 50€, you can get a 12 month contract at a rate of 40€ a month. Check out the full details on their website here if extra heavy lifting is on your new year's to do list!
Locations in Munich: Berg am Laim (membership also allows training at all McFit gyms as well!)
Cost: 40€ a month
Any Other Munich Gyms We Should Add To The List?
Let us know in the comments or if you are interested in more of course make sure to check out our Instagram & TikTok!