*FYI - this post may affiliate links, which means we earn a commission (at no extra cost to you) if you purchase from them. Also, as an Amazon Associate, I earn from qualifying purchases. For the full scoop on what this means, feel free to check out our Privacy Policy and Disclosure.
The Munich springtime tradition of Tanz in den Mai is the perfect way to welcome in the warmer months of the year by, simply, dancing into the month of May. So if you are curious about where are the best spots in the city and when to head there, keep on reading!
With a plethora of parties and events taking place, it's easy to get lost in the fray. To help you out, we've gathered all the information you need to get the most out of Tanz in den Mai 2023 in Munich. Hang on to your hats and put your best dancing foot forward, it's going to be a wild ride!
What Is Tanz In Den Mai?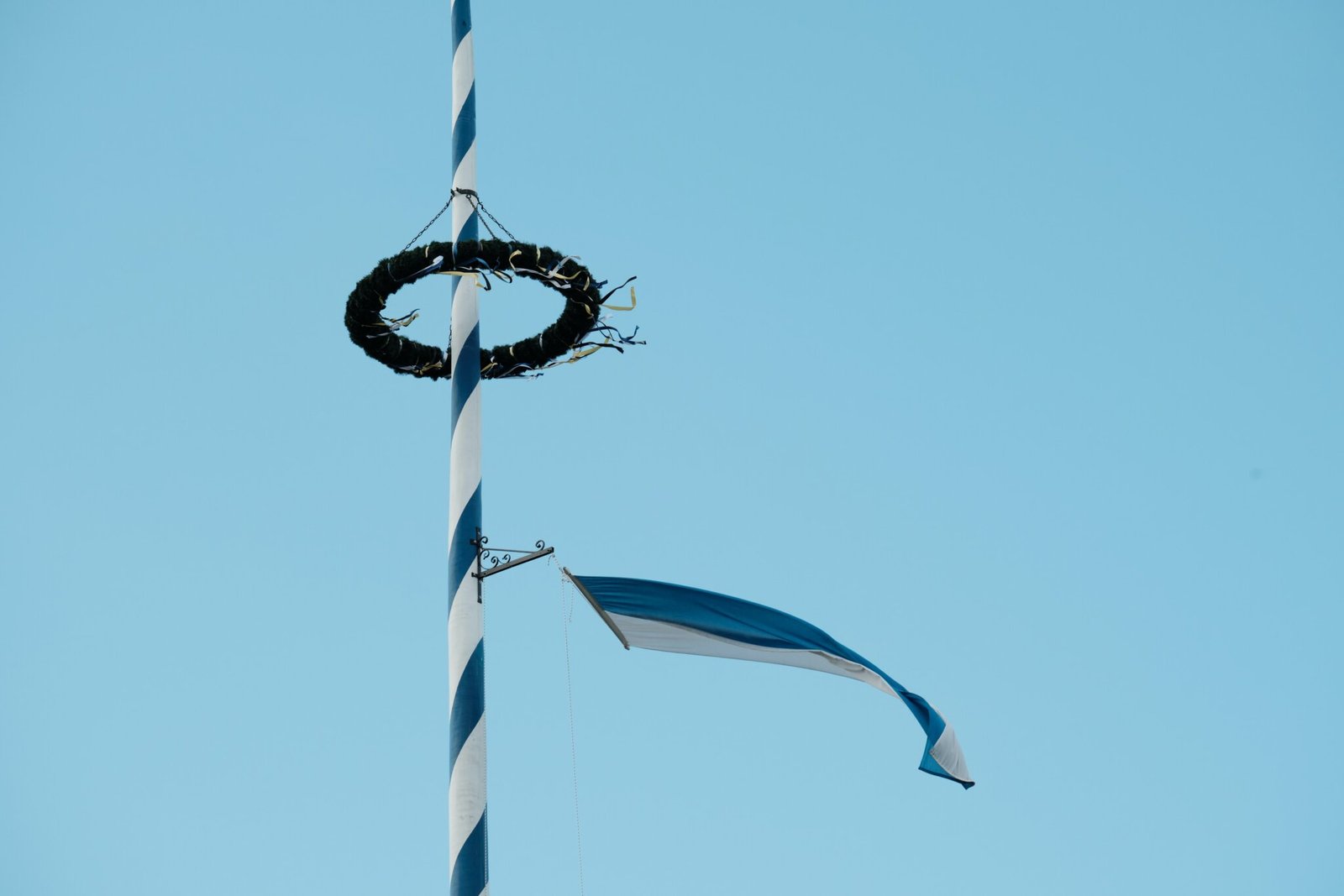 Tanz in den Mai, or "Dance into May", is a traditional German custom celebrated in many towns and cities all over the country. However, interestingly enough, the tradition of Tanz in den Mai is relatively new! It is a modern interpretation of an old custom of dancing and singing on Walpurgis Night (April 30) to celebrate May Day (May 1).
Walpurigs Night occurs between April 30 and May 1. This was originally a pagan spring festival, and has the custom of engaging in activities that made plenty of noise that evening in order to drive away the evil spirits of darkness. According to old legends, it is the night when witches fly on their brooms across Blocksberg, today's Brocken, mid-Germany to meet in a wild dance.
The modern version of this event is a popular tradition across Germany, where people dress up, dance and celebrate in outdoor ( depending on weather) settings. The event usually features a variety of food and drinks, as well as live music and entertainment and sometimes a May King or Queen is announced there as well!
Tanz In Den Mai And May Day Traditions
The first day of May is often celebrated by throwing a festival and raising a "Maibaum," or Maypole. German "Maibaum" (maypole) traditions date back to the 16th century. Depending on local customs, this tall pole is constructed from a tree trunk (pine or birch), adorned with ribbons, flowers, and carvings.
This usually occurs in conjunction with a huge "May festival" celebrated by everyone in the village. It used to be that the Walpurgisnacht tree was cut fresh during this time; nowadays, it is cut earlier to allow for cleaning and decorating.
(If you know Munich, you've probably seen them up in the city year round like the one in Viktualienmarkt!)
A lot of people consider the 1st of May to be the beginning of summer (not officially, but weather-wise, for sure)…If you've lived in Germany for enough time, you'll also agree as soon as the weather warms up, this counts as summer!
Quick Tip: The first of May is also celebrated as Labor Day in Germany. In large cities, political organizations and unions use rallies and demonstrations to raise awareness and support…So don't be surprised if you see this in between all the celebrations.
Tanz In Den Mai Parties
Our list of the best places to celebrate Tanz in den Mai in Munich is the perfect place to start. Munich's Tanz in den Mai festival is a time for locals and visitors alike to come together and celebrate spring. Whether you're looking for cultural events with a traditional flair or modern activities and parties, there is something for everyone.
Here are some of the most exciting events and parties taking place this weekend!
Ginger & Grays
Where: Ginger & Grays // Heßstraße 74
When: April 30, 2023 // Happy Hour from 21:00 – 22:00
Americanos Bar
Where: Americanos Bar // Atelierstrasse 12, in Werksviertal
When: April 30, 2023
Tanz In den Mai Sommerquartier Open Air
Where: Sommerquartier // Alter Hof 3
When: April 30, 2023 // starting at 5 p.m
Tanz In den Mai Kaiser Wetter Open Air
Where: Beach Arena // Föhringer Ring 5
When: April 30, 2023 // starting at 2 p.m
Cost: 15€ per person or 10€ for a group of 5 // See all the details here!
Tanz In den Mai La Rumba Latin Party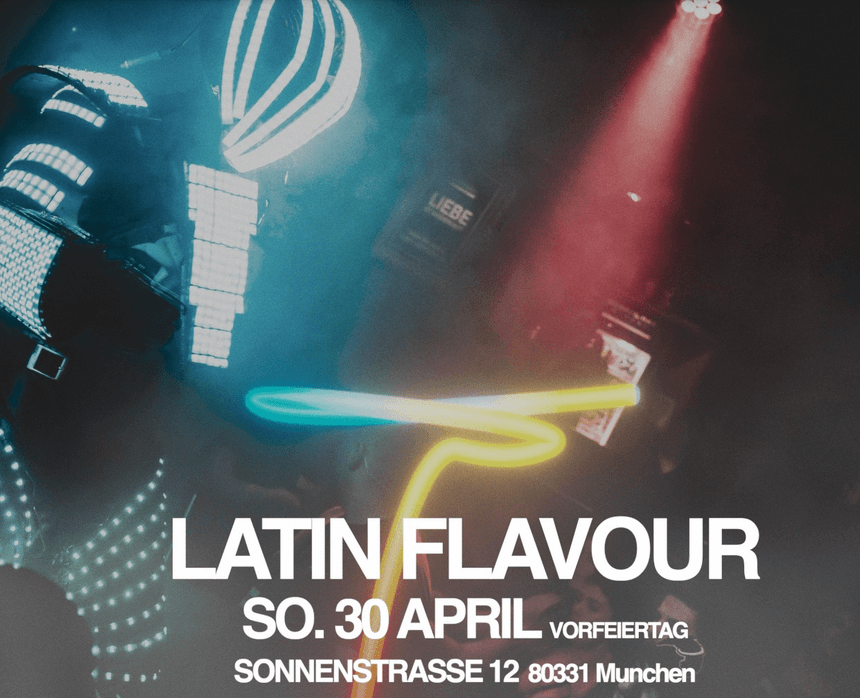 Where: Sonnenstr. 12
When: April 30, 2023 // starting at 10 p.m
Tanz In den Mai Substanz Club
Where: Ruppertstraße 28
When: April 30, 2023 // 9 p.m – 3 a.m
Tanz In Den Mai Nil May Queen 2023 Election And Street Festival
Where: Cafe Nil // Hans-Sachs-Straße 2
When: April 30, 2023 // Starting at 2 p.m
Other Tanz In Den Mai / May Day Events And Activities
May Day celebrations also feature a few opportunities to participate in traditional May Day activities after the night of dancing. But, we are sure that regardless of what you do, Tanz in den Mai in Munich is sure to offer a fun filled (long) weekend!
Maypoles stand in many Munich neighbourhoods, where a May festival or "Dance into May" takes place every year. Usually after four or five years, a new maypole is erected when the old tree rots. Here are some locations around Munich that will get a fancy new Maibaum this year:
Wiener Platz Maibaum Set Up And Festivities
The Hofbräukeller, Freunde Haidhausen e.V. and all retailers and lovers of Wiener Platz will celebrate this special event. You can come by and see the May tradition while enjoying a beer and some tasty Bavarian bites!
When: April 30, 2023 // Starting at 10 a.m
Where: Wiener Platz
Giesinger Alm Maibaum Set Up And Festivities
Excited too see some May day traditions but need some help getting over all the fun from last night? How about a wonderful Weisswurst Breakfast at the Isar Alm! There will also be loads of great grilled foods (for both vegetarians and meat lovers), and of course, a nice big special Maibock beer.
Where: Isar Alm // Nithartstr.8
When: May 1, 2023 // Starting at 10 a.m – Maibaum set up at 12
Maypole Festival in Sendling-Westpark
Where: Luise-Kiesselbach-Platz
When: April 29, 2023 // 2 p.m to 9 p.m & April 30, 2023 // 10 a.m to 9 p.m
Maypole festival Of The D' Würmtaler-Stamm In Pasing
Where: Bachbauernhof, Manzingerweg 6a
When: May 1, 2023 // Starting at 10 a.m
May Festival Of The Laimer Maibaumfreunde
Where: Laimer Anger
When: May 1, 2023 // Starting at 11 a.m
Maypole Set Up In Riem And Tan In Den Mai Festival
Where: Riemer Strasse 350 (May Pole set up & festival)
When: April 30, 2023 // 10 a.m
Where: Gut Riem, Isarlandstrasse 1 (Tanz in den May party)
When: April 30, 2023 // starting at 7 p.m
Looking For More Information Tanz In Den Mai In Munich?
Feel free to ask below and we'll try to get an answer back to you! And be sure to check out our Instagram & TikTok for more content coming up!