*FYI - this post may affiliate links, which means we earn a commission (at no extra cost to you) if you purchase from them. Also, as an Amazon Associate, I earn from qualifying purchases. For the full scoop on what this means, feel free to check out our Privacy Policy and Disclosure.
Hello beautiful bored people of Munich, welcome to week 23! With plenty of festivals this week to choose from, you'll be hard-pressed not to find something to do this weekend. There's a little something for everyone!
Free Events, Activities and Festivals This Weekend in Munich
This weekend is filled up with so many free events and great selections of activities for all ages. Have a look below to find your weekend plans in Munich.
Corndog And Campari Party
Love fun food and a great deal? Then this hot dog Donnerstag will be your favourite part of the week!
Grüner Kiosk is serving up some tasty treats, great beats and special prices that can't be beat with their campari and corndog special. With prices going from 5€-6,90€, we'll for sure stop by for afterwork sip and snack.
When: Thursday, June 8, 2023 // 1 p.m – 9 p.m
Where: Ehrwalderstr.30
Cost: Campari drinks for 5€ // Corndogs for 5,90€ & 6,90€
Jiggy2K 2000's Party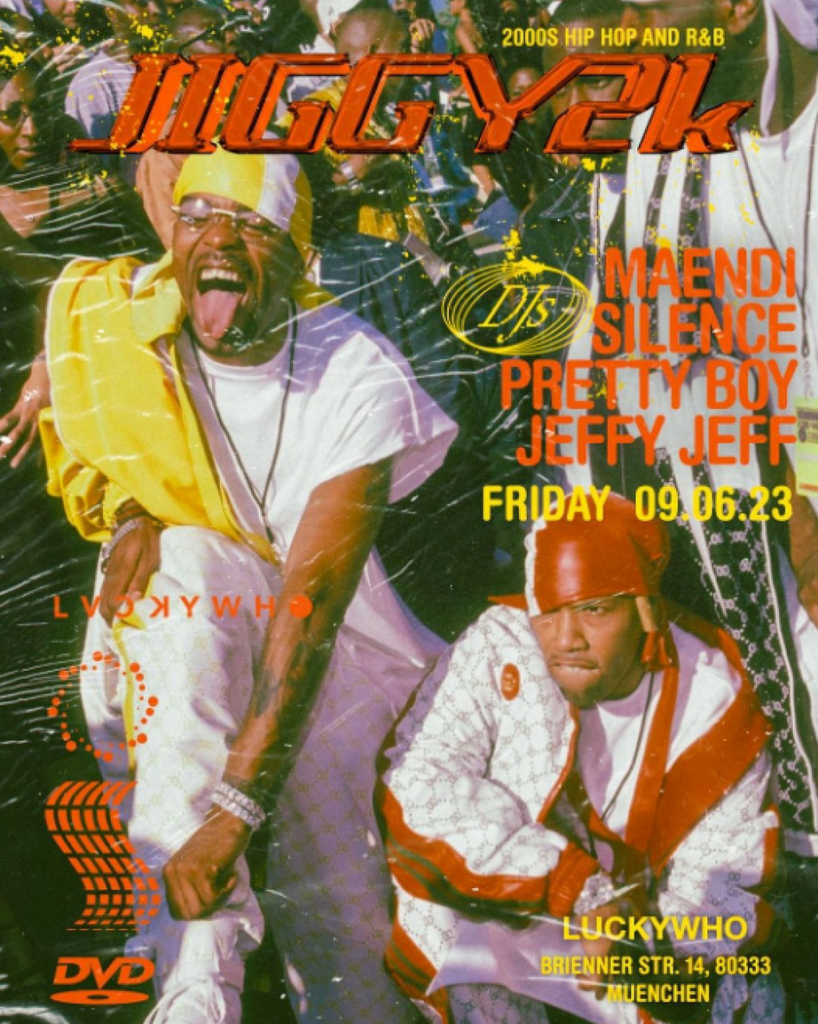 Where: Briennerstr. 14
When: Friday, June 9, 2023
Glockenbachfest 2023
Kick off Pride season with the first street festival during Pride in Munich!
In addition to a vibrant show program in the afternoon featuring DJ James, the best open-air dance floor in the city awaits you. From 6 pm, Sandra Gold & Chew Solo will be at the turntables for you.
When: Saturday, June 10, 2023 // 2 p.m.
Where: Karl-Heinrich-Ulrichs-Platz
Cost: Free Admission
Wannda Circus Open Air
Come check out the second instalment of the Wannda Circus' Open Air show! A captivating new performance awaits this Saturday! Presale tickets are already up and available here.
When: Saturday, June 10, 2023 // 12.00 p.m. – 1.00 a.m.
Where: Völckerstraße 5
Cost: 16€
Days At The Beach Kulturstrand
Enjoy Days at the Beach with Wanda Wild & Jonny! The event showcases electronic music at culture beach for the whole evening. Admission is free, see you there!
When: Saturday, June 10, // 5:00 p.m. – 10:00 p.m.
Where: Isarbalkon
Cost: Free Admission
Techno Parade
Come on out for an unforgettable event! Hosted by Exit 666 Festival, Masi & Dari, and Electricon, experience the shared vision of techno in all its glory.
When: Saturday, June 10, 2023 // 1 p.m. – 10 p.m.
Where: Stachus
Cost: Free Admission
Sugar Mountain Urban Beach Club Oldschool
On Sunday, DJ Soulfoot, also known as Chris Crisp, will treat the public to old-school DJ vibes. He'll bring along some old-school gold tracks. It's going to be a relaxing, kicking, beautiful Sunday with amazing vibes, don't miss it! Food and drink will also be available on-site.
When: Sunday, June 11, 2023 // 3 p.m. – 9 p.m.
Where: Helfenriederstraße 12
Cost: Free Admission
Plant Flea Market
This plant flea market is for hunters and collectors who want to showcase their green thumbs and expand their urban jungle. From classics and rarities, trading or buying, everyone will be able to find their green happiness.
Macramé, flower pots, dried flowers, and much more can also be found at the plant flea market. For a carefree event, in addition to green shopping, you can also enjoy drinks and delicious food at Alte Utting.
When: Sunday, June 11, 2023 // 12 p.m. – 6 p.m.
Where: Lagerhausstraße 15
Cost: 2€
Looking For Other Deals Or Cool Things To Do In Munich?
We always make sure to keep our event calendar up to date with the latest and greatest upcoming activities. Check it out here if you are interested in more than the few above mentioned events!
If you're still strapped for ideas on things to do this weekend, check out Groupon. If it's your first purchase, you can use the code HALLO to save 20% off any of their local deals, which means you can splurge on cool experiences like restaurants, alpaca walking, and even hot air balloon flights at a steep steep discount. Click here to browse.