*FYI - this post may affiliate links, which means we earn a commission (at no extra cost to you) if you purchase from them. Also, as an Amazon Associate, I earn from qualifying purchases. For the full scoop on what this means, feel free to check out our Privacy Policy and Disclosure.
Winter weather got you stumped on coming up with a great date activity? Luckily, there are tons of quirky and unique Munich date ideas, from volleyball at an indoor beach to brunch aboard a beached ship! Here are five fabulous finds to get you started!
There's snow better way to beat the winter blues than adventuring beyond the comfort zone of your couch. Take a mate or a date, and check out our favourite quirky activities to bring some spice into your winter.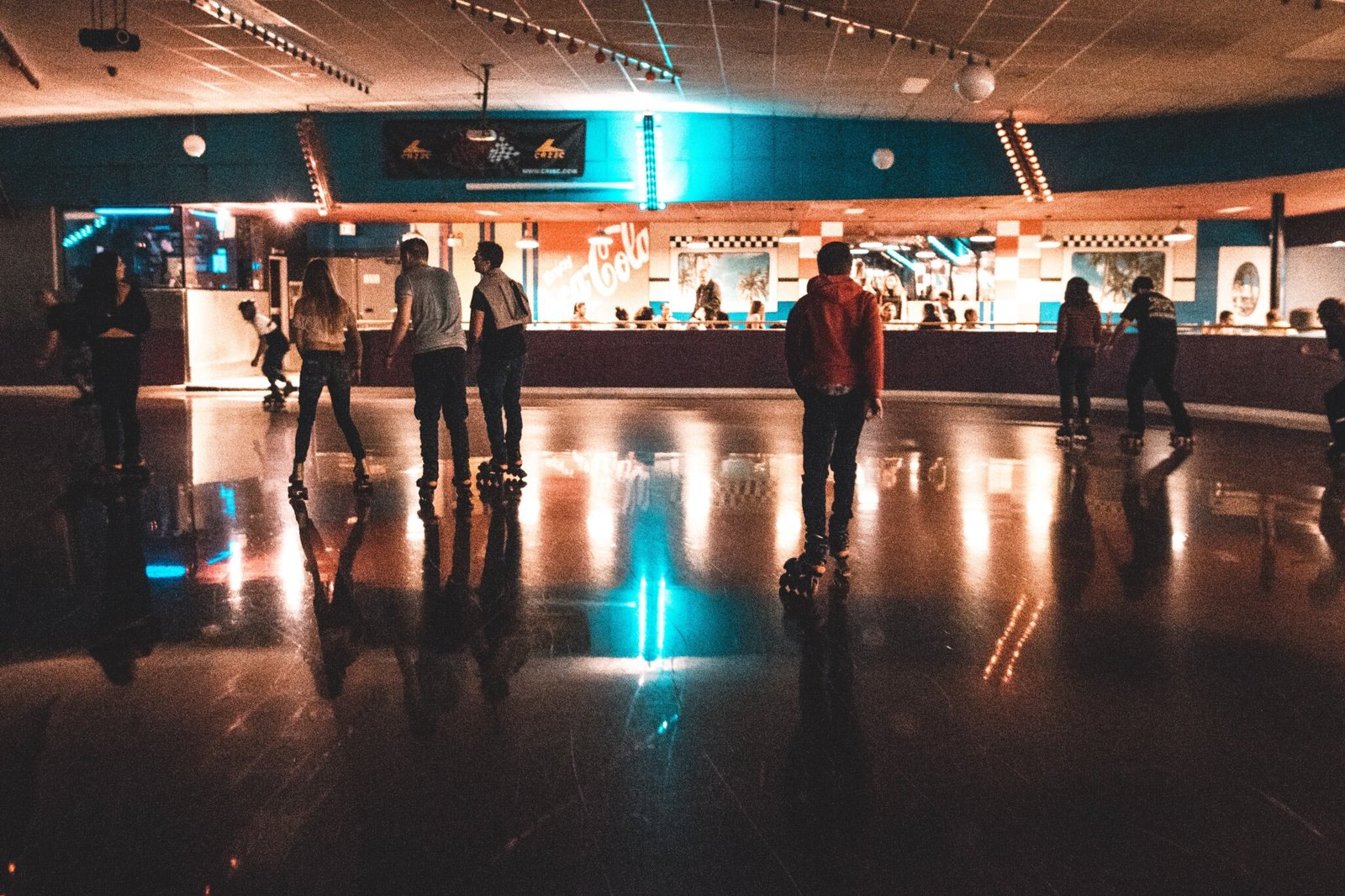 Jazz Brunch at Alte Utting
Alte Utting is one of the most spectacular spots in the city – and a sure-fire way to impress your date.
This decommissioned steam ship is moored on a bridge and overlooks the inter-city arterial road – and it's a great spot to party. For something a little different, head to their Jazz Brunch which takes place typically every second Sunday.
With an ever changing rota of live musicians – you can pick a sub-genres to suit your mood, and gorge yourself silly on the Breakfast club menu.
Location: Lagerhausstraße 15
Opening Times: Typically every second Sunday – check the Program here
Cost: Free to attend, pay for what you consume (10-30 EUR)
Rock Climbing At Heavens Gate
If you're looking for something to make you stand out from other potential suitors – why not head out rock climbing together?
It's the perfect environment to foster intimacy and trust – and the mental puzzle of it will give you both ample opportunity to put your heads together.
Our favourite spot is Heavens Gate – boasting Europe's highest climbing walls with plenty of routes and challenges to choose from.
Location: Speicherstraße 21
Opening Times: Monday to Friday 7am – 11pm, Saturday & Sunday 9am – 11pm
Cost: 16 EUR pp (11.50 EUR if you go before 3pm on a weekday) // more info on their website here
Indoor Beach Volleyball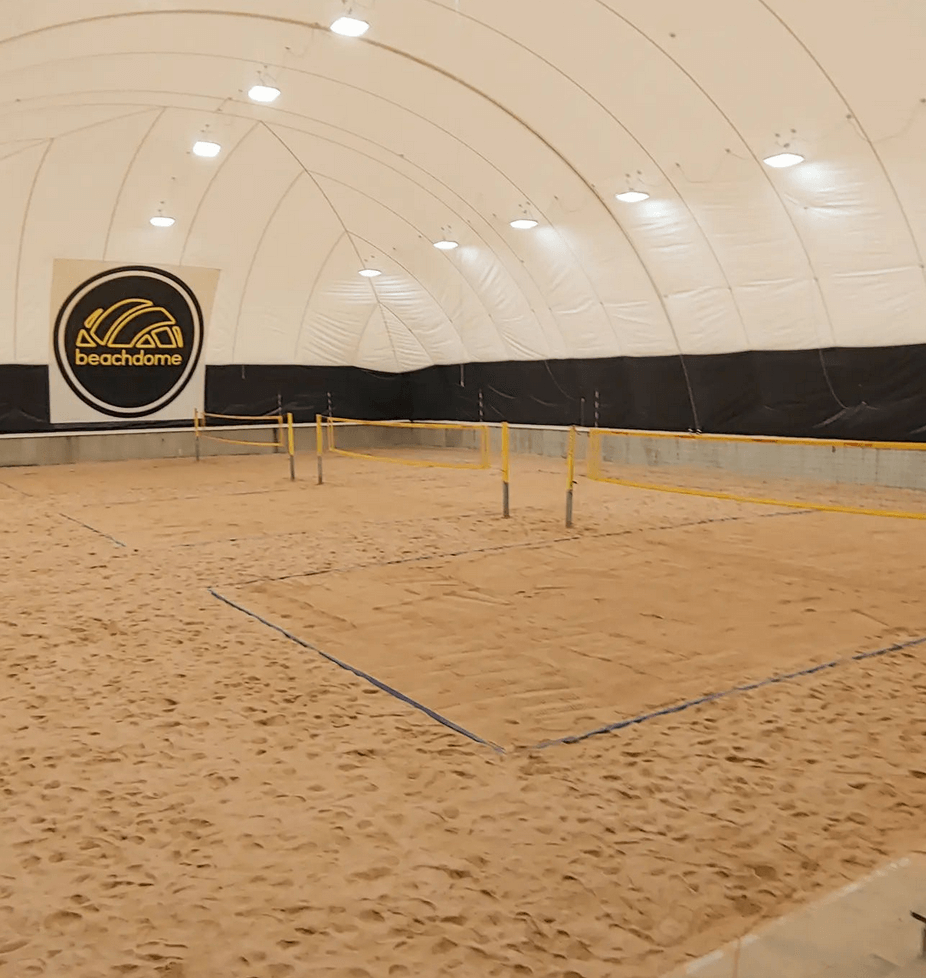 Feeling the winter blues? Get those endorphins flowing and head under cover to Beach Dome for sandy toes and a not-so-sunburnt nose.
Beach volleyball is a fun way to exercise your competitive streak (or work as a team we guueeessss) and have a few laughs. End your date with a relaxing drink (or a relaxing bath).
We rate Beach Dome for its size and offerings (if volleyball is not your thing, give Beach Handball or Football a go) – it's the wildly successful result of a crowdfunding campaign to keep the beach courts open over the winter.
Location: Margarethe-Danzi-Straße 21
Opening Times: Monday to Wednesday 3pm – 11pm, Thursday 5pm – 11pm, Friday 1pm – 11pm, Saturday 10am – 11pm, Sunday 9am – 11pm
Cost: 22 EUR open sessions, 40-58 EUR to hire a court // more info on their website here
Air Hop Trampoline Park
Bounce to the top of the list of suitors by releasing your inner child and hitting the Trampoline Park. For a couple of hours you and yours can experience unbridled joy – and we can guarantee that by the end of it, your heart won't be the only thing flip flopping.
We love how much fun this is – and bonus points for creativity. Head to Airhop – with a field of trampolines, an open dodge ball pitch, and several foam pits – this is bound to get you both giggling.
Location: Ingolstädter Str. 172
Opening Times: Monday to Thursday 3pm – 8pm, Friday 3pm – 9pm, Saturday & Sunday 9am – 8pm
Cost: 15.9 EUR (60 minutes); 21.9 EUR (90 minutes), 27.9 EUR (120 minutes)
Pop-Up Roller Disco
Every Sunday in February, Freiheitshalle is throwing open its doors and throwing a one of a kind disco – one on wheels!
Bring your skates and dates – and whiz yourself dizzy to some old school beats. You'll love whirling/falling arm in arm and cutting some shapes – this one is great to indulge in your silly side.
Just make sure to keep in mind you cannot rent skates there, so don't forget to BYOS!
Location: Rainer-Werner-Fassbinder-Platz 1
Opening Times: All Sundays in February 3pm – 9pm
Cost: 5 EUR for admission
Any Other Quirky And Unique Munich Date Ideas We Should Add To The List?
Let us know in the comments or if you are interested in more of course make sure to check out our Instagram & TikTok!