*FYI - this post may affiliate links, which means we earn a commission (at no extra cost to you) if you purchase from them. Also, as an Amazon Associate, I earn from qualifying purchases. For the full scoop on what this means, feel free to check out our Privacy Policy and Disclosure.
With crystal clear blue skies and autumn colours in every shade, Munich is one incredible place to be right now.
Wondering where to find the best looking autumn foliage in the city? Our team recently went on a photo mission around the city to find the best spots to frolic in autumn leaves. Here are some of our top picks. Have we missed any of your favourite spots? Leave us a comment below!
1. Westpark
Westpark is fully decked out in all shades of autumn beauty right now, especially around the beautiful Japanese Garden. Fancy a relaxing afternoon? Grab a beer at Café Gans am Wasser and soak it all in.
2. The English Garden
The English Garden is practically glowing these days with all the sunshine and warm autumn colours. Our favourite spots for photos are around the Monopteros, at the little Schwabinger Bach waterfall and the Japanese teahouse.
3. Along the Isar
Take a bike ride along the Isar and you're bound to come across some stunning autumn foliage. The area around the Deutsches Museum (and southwards) is especially gorgeous.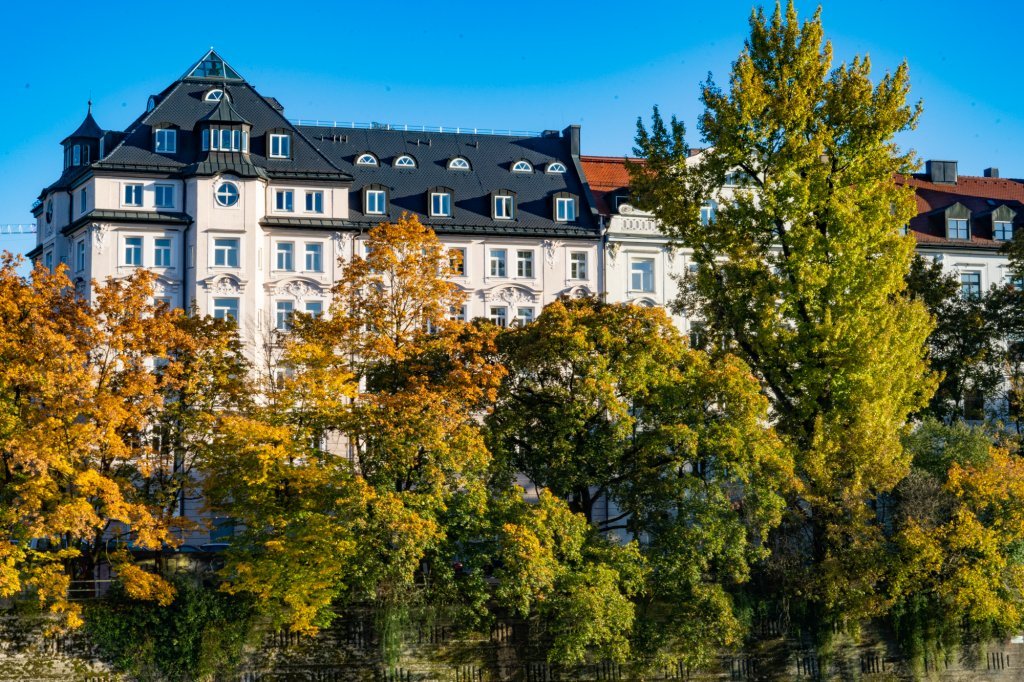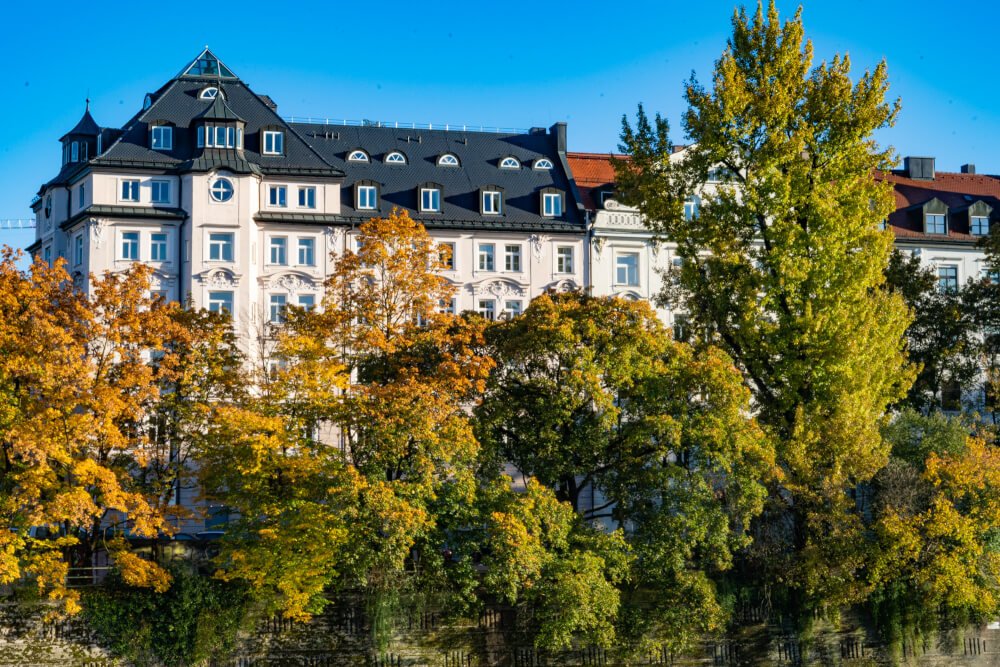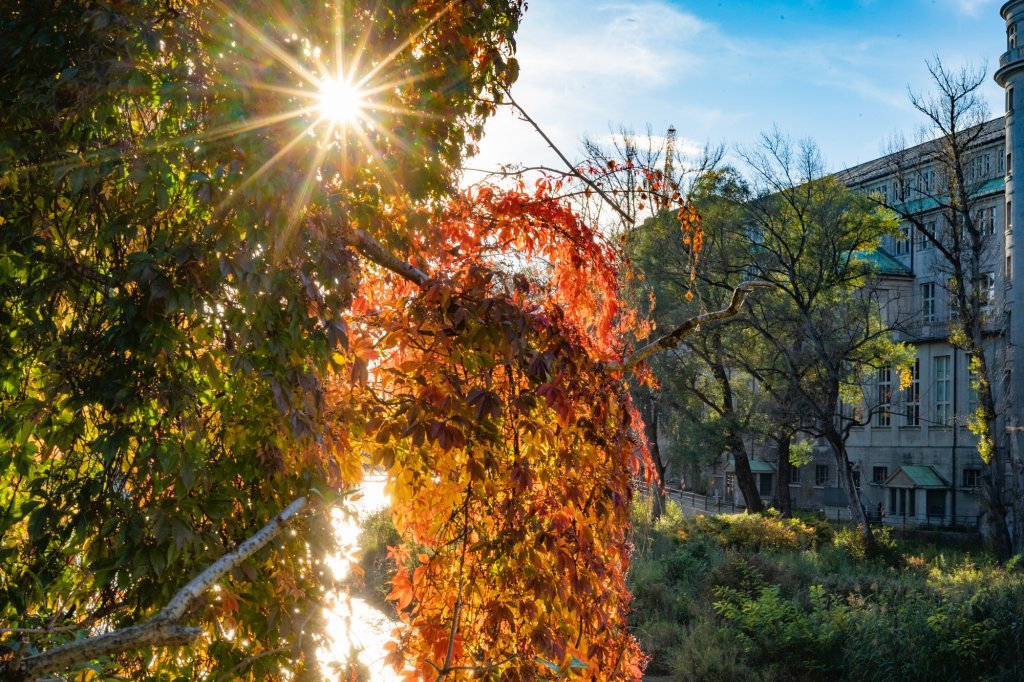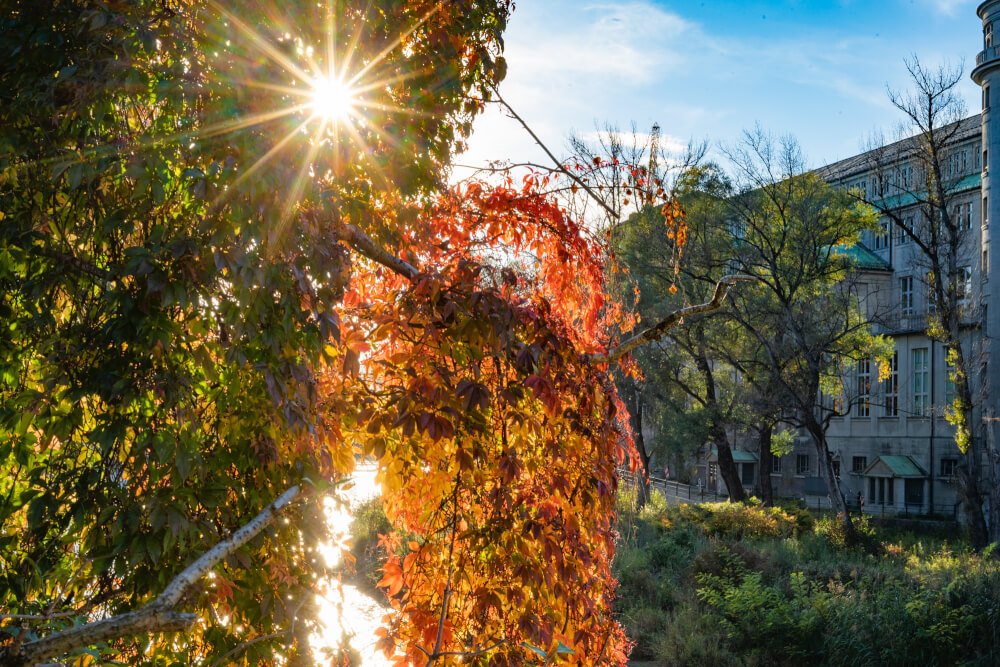 4. Mariahilfplatz
Mariahilfplatz looks amazing right now with golden trees surrounding it, be sure to explore this area if you're close by!
5. Glockenbachviertel
Red ivy is invading some of the city's most stunning facades, and our beloved Glockenbachviertel is a great place to see the magic in person. Sendlinger Tor is slowly but surely turning to autumn shades, while this beauty below can be found on Holzstrasse.
6. Olympiapark
Autumn is our favourite season to experience Olympiapark, especially with the sun out. Don't miss a walk around Olympiadorf for an extra pop of fun and colour.
7. Nymphenburg Palace + Botanical Garden
Nymphenburg Palace is slowly but surely starting to turn all pretty shades of orange. Come at sunset for the most dramatic effect, but don't forget to also check out the botanical garden, which has a central building with a gorgeous ivy facade that looks incredible in red.
8. Friedensengel
A Munich icon surrounded by lush Fall foliage – what could be better?
PS: The nearby National Museum also looks amazing with yellow trees in front of it right now.
9. … everywhere with trees
Just kidding, but not really. Gorgeous Fall foliage is everywhere in Munich right now, you just need to keep an eye out for it! Feel free to share our favourite spots with us in the comments.
Where are your favourite Autumn spots in Munich?
Share with us in the comments so we can check them out!